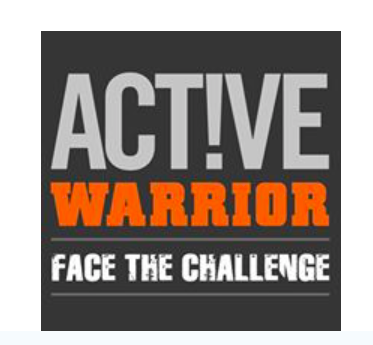 Launched in October 2016 Active Warrior is the first in a new series of obstacle course races powered by Active Nation, a charity on a mission to persuade the nation to be active.
The inspiration behind this race comes from Active Nations deep rooted belief that together we can fight inactivity, and by embracing our inner warrior spirit we can challenge people in a thrilling and daring manner.
Working with our friends from Urban Attack, experts in building obstacle courses, we have designed and created a truly a challenging gauntlet of activities and will be taking them to some of the most locations around.
Our course aren't designed to be longest, or the toughest, but they are designed to be the most rewarding.
Yes it's a race, but more than that it's designed for people challenge themselves and work towards their own goal. We have put together a race which will test your courage, determination, teamwork and camaraderie to the limit.
Discounts: All My VIP Card holders will be entitled to 1 FREE child ticket with every adult ticket purchased.
How to redeem: To redeem your free child ticket, MY VIP card holder must contact the Active Warrior Team with proof of purchase of Adult Ticket and presentation of Card.

More info:
Website: https://activewarrior.co.uk/
Facebook: https://www.facebook.com/ActiveWarriorUK/
Twitter:
Biz Contact Details: The Outdoor Sports Centre
Thornhill Road, Bassett, Southampton, SO16 7AY
Tel. 0300 020 0135
[email protected]
Author