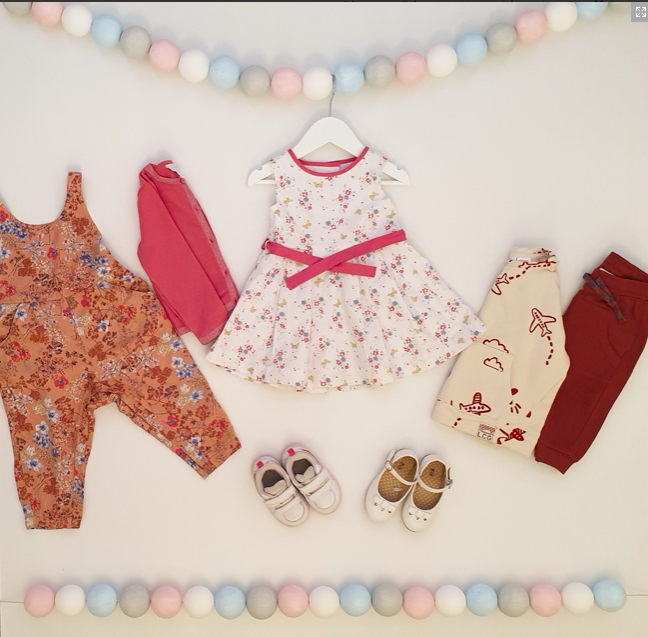 Hello
Welcome to Lacie Mai's.
We are a small business selling children's clothing with extra love to give.
Firstly, let us introduce ourselves. We are Jacqui & Melissa, a mother and daughter collaboration who have always had a passion for clothing. Since having our beautiful children and grandchildren our desire has developed towards buying clothes for them.
As we all know our little ones grow so fast with hardly any wear on their beautiful clothes. This is where we can help…
We will be selling children's 'clothing with extra love to give'…
Do you have clothing that your little ones have grown out of far too quickly?
Is it Clean and in Good Condition? Free from marks, stains and holes?
Does it still have extra love to give to someone new?
We would like you, to send us your unwanted children's clothing (Baby, Toddlers & Children sizes) … we will then sell your clothing on your behalf. Once sold you will receive 50% of the price they sell for!
We will aim to sell all clothing within 10 weeks. Any items unsold will be returned back to you.
We ask for High Street or Designer Brands … Cath Kidston, Gap, H&M, JoJo Maman Bebe, Joules, Mama's & Papa's, Monsoon, Mothercare, Next, The White Company, Zara and brands of similar quality. Unfortunately, we will not accept brands such as Primark, Matalan and Supermarket clothing.
We believe that your child's gorgeous clothing shouldn't be boxed away in the loft for no-one to appreciate. Why not let us recycle you're lovely Items and at the same time help you gain extra cash to put toward their new wardrobe as they grow.
When you buy from us and show your "My VIP Card " you can save 10% off your order.
We hope you will all join us in our new venture, please like and share with other mummies.
For more information please message us at [email protected]
Lots of Love
Jacqui & Melissa
Author