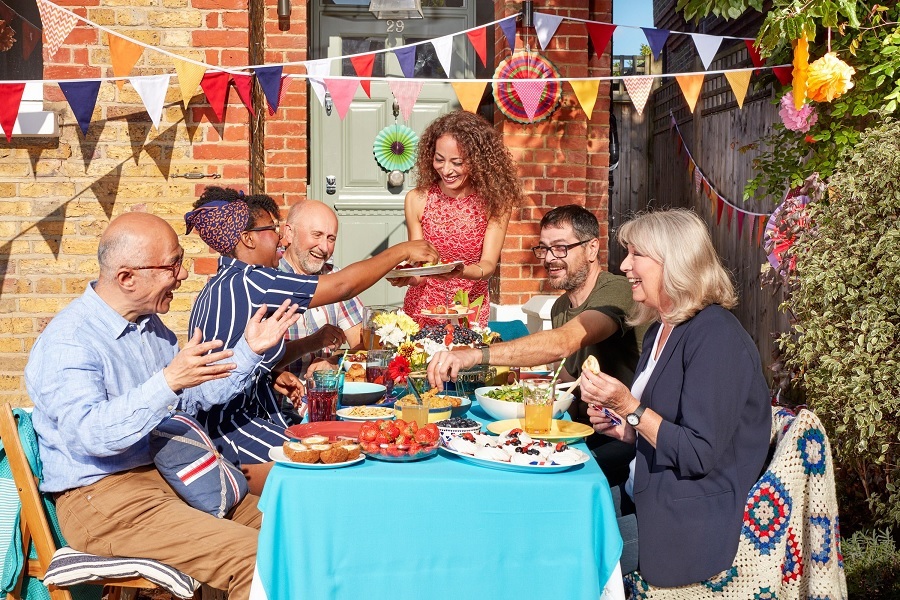 Southampton is excited to be marking the Queen's Platinum Jubilee, which celebrates her 70-year reign. During the four-day bank holiday weekend, activities such as The Big Platinum Festival in Mayflower Park, Beacon Lighting at the Queen's Peace Fountain in East Park and community events and street parties will be taking place across the city.

The Queen reached the 70-year milestone on 6 February 2022, becoming the first British Monarch to do so.

To celebrate this milestone, events and activities in Southampton, include:

Beacon Lighting – Thursday 2 June
At 9:45pm, a Beacon will be lit at the Queen's Peace Fountain in East Park, simultaneously with other Beacons being lit at 9:45pm throughout the UK, Channel Islands, Isle of Man and Overseas territories, as part of the national The Queen's Platinum Jubilee Beacons project.

Go to the Visit Southampton website for more details: www.visitsouthampton.co.uk/platinum-jubilee

The Big Platinum Festival at Mayflower Park – Sunday 5 June
A special family-friendly celebration by Unity 101 Community Radio station based in Southampton, will take place from 10am to 9pm at Mayflower Park.

Highlights will include local artists ranging from music and DJs to buskers, dancers and poets, food stalls and cooking demonstrations, funfair rides and family activities. Tribute Band, Forever Queen, will be performing hit songs from the music legends Queen.

More details can be seen on their website: www.thebigplatinumfestival.org/

The Big Jubilee Lunch – Sunday 5 June
A chance for neighbours and communities to celebrate their connections and get to know one another a little better at various locations. Whether it's sharing a cuppa with a neighbour on the doorstep or a bigger bash in the street, join millions of people across the UK to share friendship, food and fun with The Big Jubilee Lunch.

More information can be found on The Big Jubilee Lunch website: www.edenprojectcommunities.com/the-big-jubilee-lunch

Browse and discover Nextdoor's map to find a Jubilee event or Big Lunch happening in each neighbourhood or area: https://nextdoorjubileemap.co.uk/

Southampton's Platinum Jubilee Beacon Trail – Until 12 June
Hosted by Visit Southampton and High Street Safari, join the free, magical augmented reality story-trail. Decide what happens next in the story and learn about a decade in The Queen's historic 70-year reign. Located around Southampton at seven different points.
There's a chance to win a free digital fun pack at the end. Find out more on the Visit Southampton website: www.visitsouthampton.co.uk/events/southamptons-platinum-jubilee-beacon-trail

Street parties in Southampton – various locations
Street parties have traditionally been associated with jubilees and the Platinum Jubilee will be no exception, with over 60 street parties that require a road closure taking place across Southampton. The deadline for applications for a street party road closure has now passed.

Visit their website for ideas and tips for a successful street party: www.streetparty.org.uk/

SeaCity Queen's Platinum Jubilee Exhibition
SeaCity Museum opened a Queen's Jubilee exhibition in April 2022, showcasing Southampton's past Royal connections.

Visit the SeaCity Museum website to book tickets: www.seacitymuseum.co.uk/

Lighting up Southampton – Jubilee weekend
Southampton City Art Gallery and Central Library at the Civic Centre and Southampton O2 Guildhall building will be illuminated each evening throughout the Jubilee weekend in purple.

Councillor Satvir Kaur, Leader of Southampton City Council, said:
"Southampton is keen to celebrate and mark this huge milestone to honour our Queen and her 70 years of service, in-line with our bid to become UK City of Culture 2025, showing our passion for bringing local communities together through different parties, events and experiences.

There is something for everyone, people of all ages and backgrounds. I am particularly looking forward to Sunday's Big Platinum Festival that will showcase culture from across the Commonwealth, something Her Majesty is very proud of, as are we, having communities enrich our city from around the world."

For further information please go to the Visit Southampton website, here: www.visitsouthampton.co.uk/platinum-jubilee
Cover Image: https://www.edenprojectcommunities.com/the-big-jubilee-lunch
Author