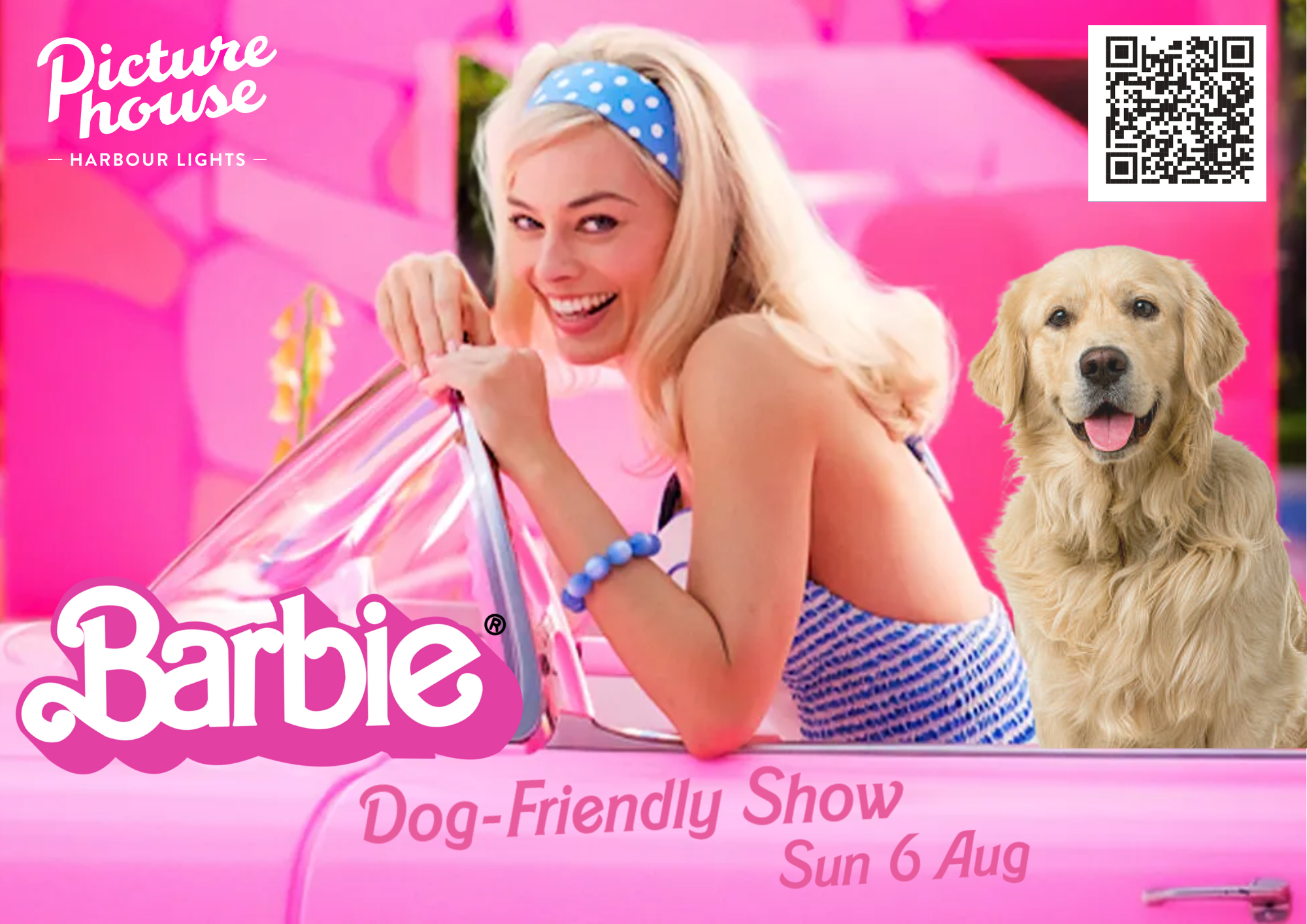 We are delighted to be hosting a special Dog-Friendly screening at Harbour Lights Picturehouse in Ocean Village this summer.
On Sunday 6 August at 11.00, we're inviting dog-owners and dog-lovers alike to come and enjoy Greta Gerwig's ultra-pink new film, Barbie: The Movie, starring Margot Robbie and Ryan Gosling.
Film Synopsis: Barbie (Margot Robbie) is exiled from Barbieland because of her imperfections. When her home world is in peril, Barbie returns with the knowledge that what makes her different also makes her stronger.
We are happy for you to bring your dog along to this special dog-friendly screening, but those without dogs are also welcome to take in the puptastic atmosphere! If you attend this screening with a dog, you will be issued with a fleece blanket to cover the seat used by the dog or to use as a rug if the dog sits on the floor.
During the screenings, we will provide bowls of water around the screen. We will leave lighting levels a little higher than usual during the screening and lower the volume of the soundtrack. Please be aware that we reduce capacity when offering 'dog-friendly' screenings, so there may be fewer tickets than usual. We limit dogs to: one dog to one adult. Dressing up in pink for the occasion is more than encouraged!
Tickets can be booked here via this link: https://www.picturehouses.com/movie-details/000/HO00013237/dog-friendly-screening-barbie
The Facebook Event is via this link: https://www.facebook.com/events/684903336805380
Author