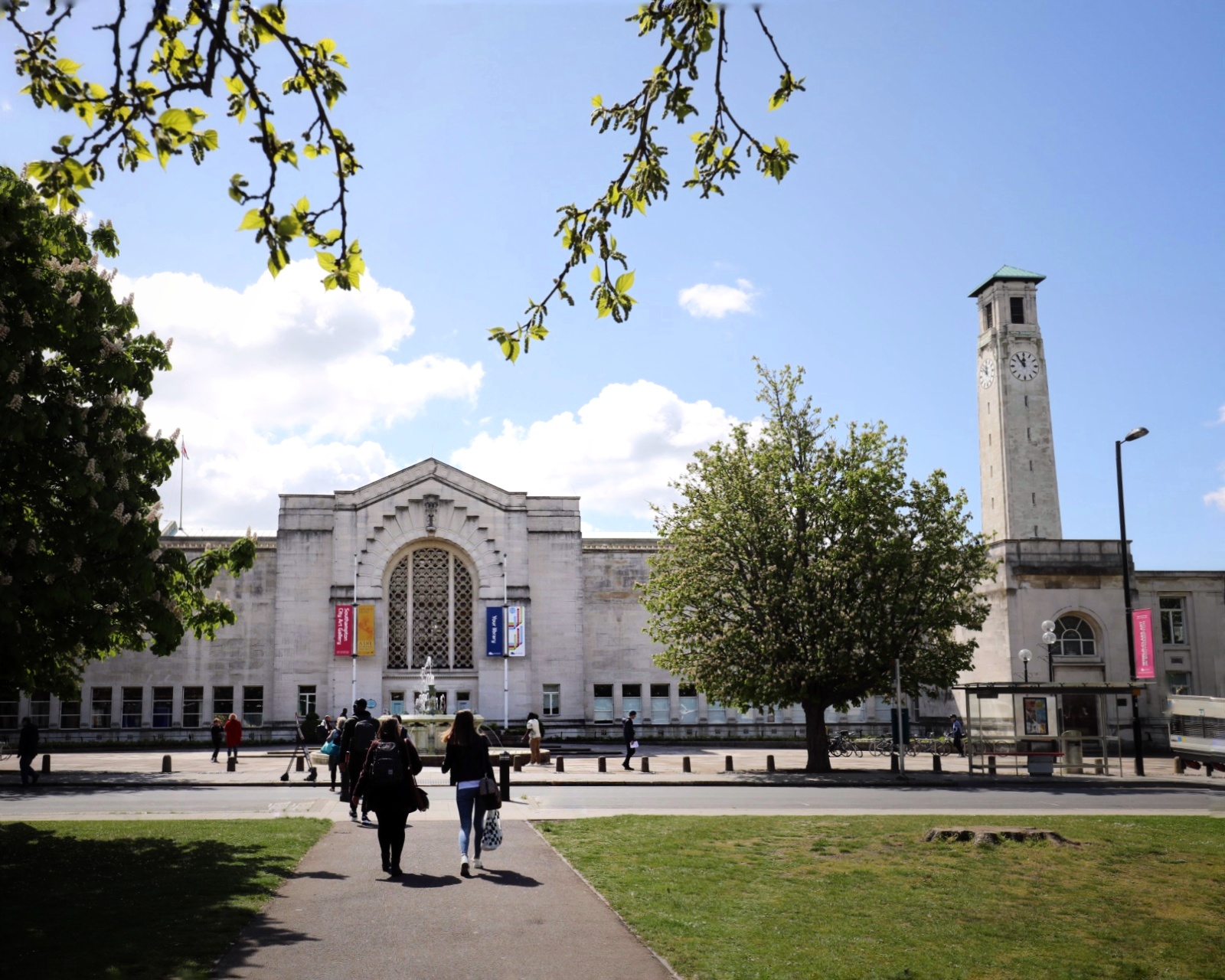 With the start of the Easter holidays, Southampton City Council is showcasing some green activities to do in the city with the family.
'Earth Art: The Common Ground'

Southampton City Art Gallery is featuring a collection of works by Land Artists, reflecting increasing concerns about the environmental damage being done to the Earth.
The exhibit brings together a selection of sculptures, drawings, and photography by the Land Art movement and will be on display until 14 May. Find out more.
Southampton Parks Nature Trail

Southampton's nature trails have joined the Go Jauntly site, a free community-based walking app. The city's many hidden walks are showcased in partnership with My Journey, to get Southampton walking, and set users the eight-week challenge of gaining a daily badge by walking 5,000 steps each day during Spring.
All sides of the city are displayed, with different walks for new experiences. This includes: a public art trail, foodie tour, ocean explorers, and Parks Nature Trail with Southampton's award-winning Green Flag parks – admire trees and plantations of wildflower meadows planted by Southampton City Council, and enjoy the beauty of nature.
Sustrans is a charity promoting healthy living by creating a community of volunteers by running Health Walks in the city – from 'Walk and Talks' in the city centre, to 'Stress-Buster' walks on Southampton Common.
Award-Winning Parks

In 2019, two of Southampton's parks, St James' Park and Riverside Park, received a prestigious Green Flag Award. Earning this international award shows that a space boasts the 'highest possible environmental standards, is beautifully maintained and has excellent visitor facilities.'
Now Riverside Park, along with Townhill Green and West Park, will be adding over one hundred trees to create a Green Canopy in celebration of the 70th anniversary of The Queen's accession to the throne. 'Plant a Tree for the Jubilee' is part of the Queen's Green Canopy (QGC), a tree-planting initiative created to mark Her Majesty's Platinum Jubilee.
Art Gallery Exhibit: 'There Rolls The Deep: The Rising Sea Level Paintings'

An exhibit of works by renowned artist, Julian Perry, are on display at Southampton City Art Gallery until 4 June, featuring works inspired by coastal erosion, alongside CO2 level data showing the increase in CO2 levels when the pieces were painted.
Educational installments are also on display, such as informational posters on the impact of climate change on Southampton, a children's reading area of environmental books, and a pledge tree to encourage visitors to share changes they will make to combat the climate crisis. Discover the exhibition here.
To find more information on more events in the city visit – www.southampton.gov.uk/news/events/
Author