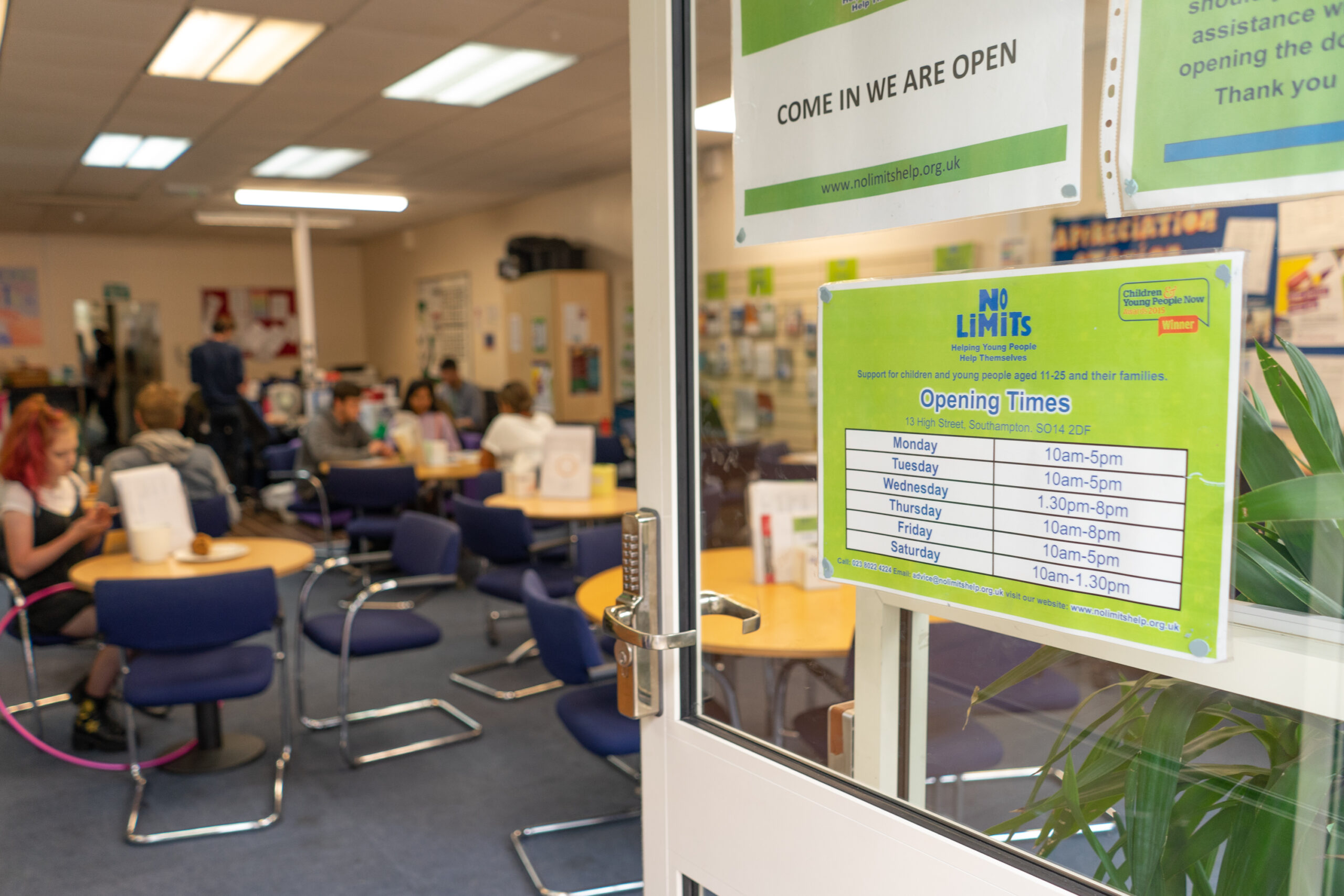 No Limits, a Southampton-based youth support charity, are delighted to have received a National Lottery award from The National Lottery Community Fund for their Advice Centre. The grant, which will run for five years, will help to fund No Limits' open-access advice centre on Southampton High Street, which offers immediate, free and confidential advice, support and information on a range of issues to young people under 26 years old in the city. 
There has been a No Limits Advice Centre open for young people in Southampton for the past 30 years and the safe, welcoming space is greatly appreciated by thousands each year. For many, it is the place where they start to build a better future:
"I believe my support at No Limits truly had no limit; I was offered support in all areas of my life at every session. The service honestly changed my life so much. It's a place for any young person seeking security, reassurance, support or even just short-term safety. If I had all the money in the world (some of it!) would go to making sure this service is accessible and stays open to all young people." 
– a quote from a young person who has accessed support through our Advice Centre.

Natalie Webb, No Limits CEO said "We are so grateful to the Lottery for this five-year grant. We provide an open door for children and young people, whatever issue they're facing. Since the pandemic, we have been supporting many more young people with complex needs, particularly around their mental health and homelessness. This funding will enable us to continue to support each young person who comes to us for help, so thank you toNational Lottery players for making this possible."
In the last year at the Advice Centre, No Limits has supported 1,147 young people with their emotional wellbeing, 789 with their housing, 608 with their benefits or income, 545 with finding work, 391 with sexual health, 293 with their substance use.
Thank you to the National Lottery and National Lottery Players for helping to support young people in need in Southampton.
Author