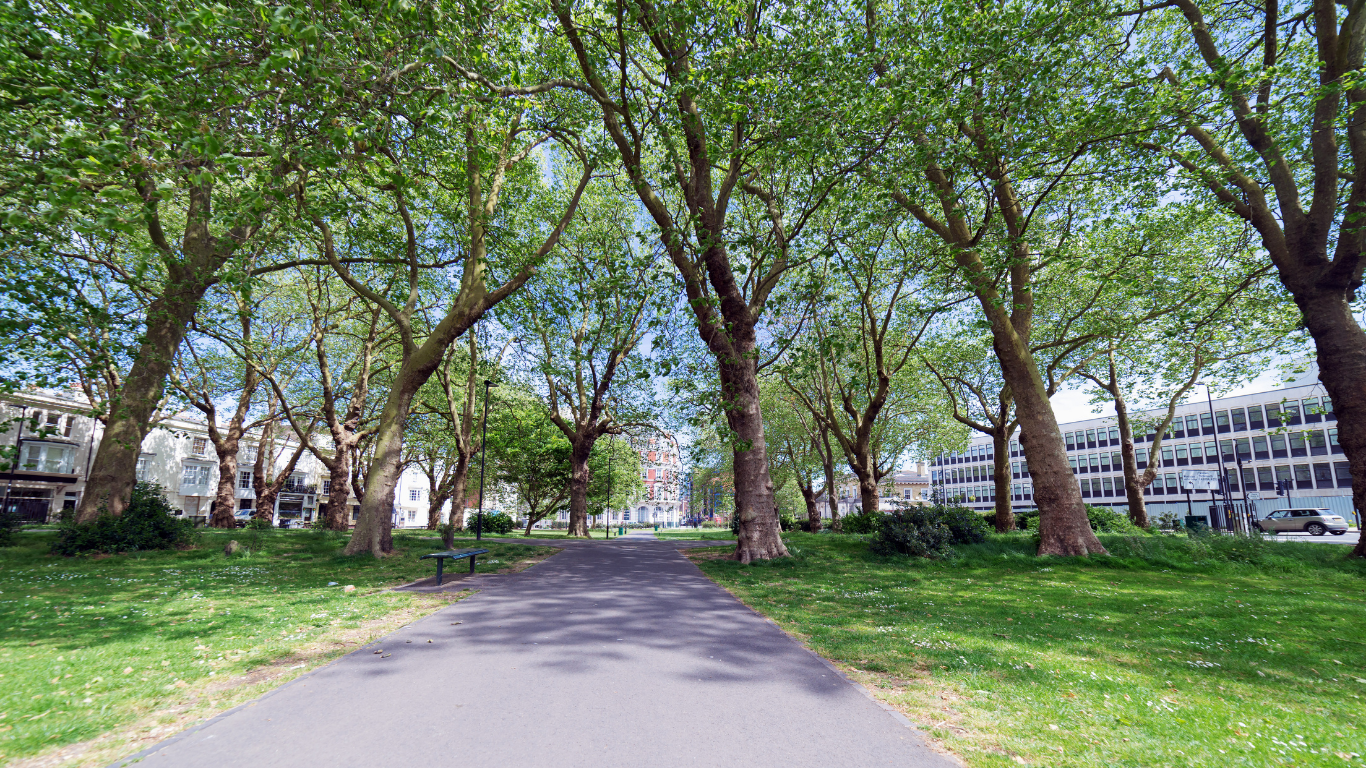 Southampton City Council has teamed up with Hampshire & Isle of Wight Wildlife Trust to form a new partnership that will deliver nature and environmental projects across the city.
The partnership is based on creating a 'Wilder Southampton', where a range of projects will seek to increase biodiversity, improve peoples' health and wellbeing, and reduce pressure on the natural environment. It also aims to inspire people to get involved in protecting the environment in their local areas and gardens.
The agreement will create a new role for a Southampton Wilder Communities Project Officer who will work alongside the Council's City Services teams already delivering schemes across the city's parks and open spaces. Working together, this will be extended to help residents and landowners to support nature in their own gardens and outdoor spaces. They will initiate community-led projects, host events, create environmental campaigns and provide tools and resources for people to engage with nature.
This work is an integral part of our Economic & Green Growth Strategy 2020-2030, as well as our bid to become UK City of Culture 2025, which aims to maximise our green spaces and net zero aspirations through a yearlong programme of events and projects.
Councillor Steve Galton, Cabinet Member for Environment, said: "This partnership will give us a platform to deliver a wide variety of environmental projects that our residents can get involved in. We welcome the expertise offered by Hampshire & Isle of Wight Wildlife Trust and are looking forward to working with them and seeing our residents and businesses getting involved."
Becky Fisher, Deputy Director of Engagement at Hampshire & Isle of Wight Wildlife Trust, added: "We're delighted to partner with Southampton City Council to support nature's recovery in Southampton.
"The focus of this partnership and the Wilder Communities Project Officer role is to encourage more people to take action for nature and create and enhance wild spaces where they live.
"We are excited to work with the communities across the city to create more wildlife friendly areas that can be enjoyed by nature and people."
The partnership is delivered as part of Southampton City Council's Our Greener City plan, that sets out environmental aims and pledges to 2030.
About Hampshire & Isle of Wight Wildlife Trust
Hampshire & Isle of Wight Wildlife Trust want to see nature recovering, wildlife returning and ecosystems restored in our counties by 2030. With the support of our 26,000 members, we want to see 1 in 4 people on nature's side and connecting with wildlife, becoming part of Team Wilder. We are also working to transform at least a third of land and sea into wilder places where nature is recovering by 2030. We will do this by expanding our nature reserves, ensuring land outside them is working for wildlife and restoring missing species. We need this rapid, positive action to tackle the climate and ecological crises and to create a wilder future for us all. We're part of the UK-wide movement of 46 Wildlife Trusts, all standing up for the natural world. Together we are the nation's most active and influential nature conservation partnership, protecting wildlife in every part of the British Isles. Each Trust works within its local community to inspire people and bring about change. Discover and protect local wildlife on your doorstep with Hampshire & Isle of Wight Wildlife Trust www.hiwwt.org.uk
The city's bid to become UK City of Culture 2025 is for everyone and includes plans to celebrate Southampton's people and places, its rich heritage and diversity, the world-class sports and venues, the parks and green spaces and food and drink. It will bring recognition, investment and benefits for residents and businesses in the city. Let's #MakeitSO!
Author