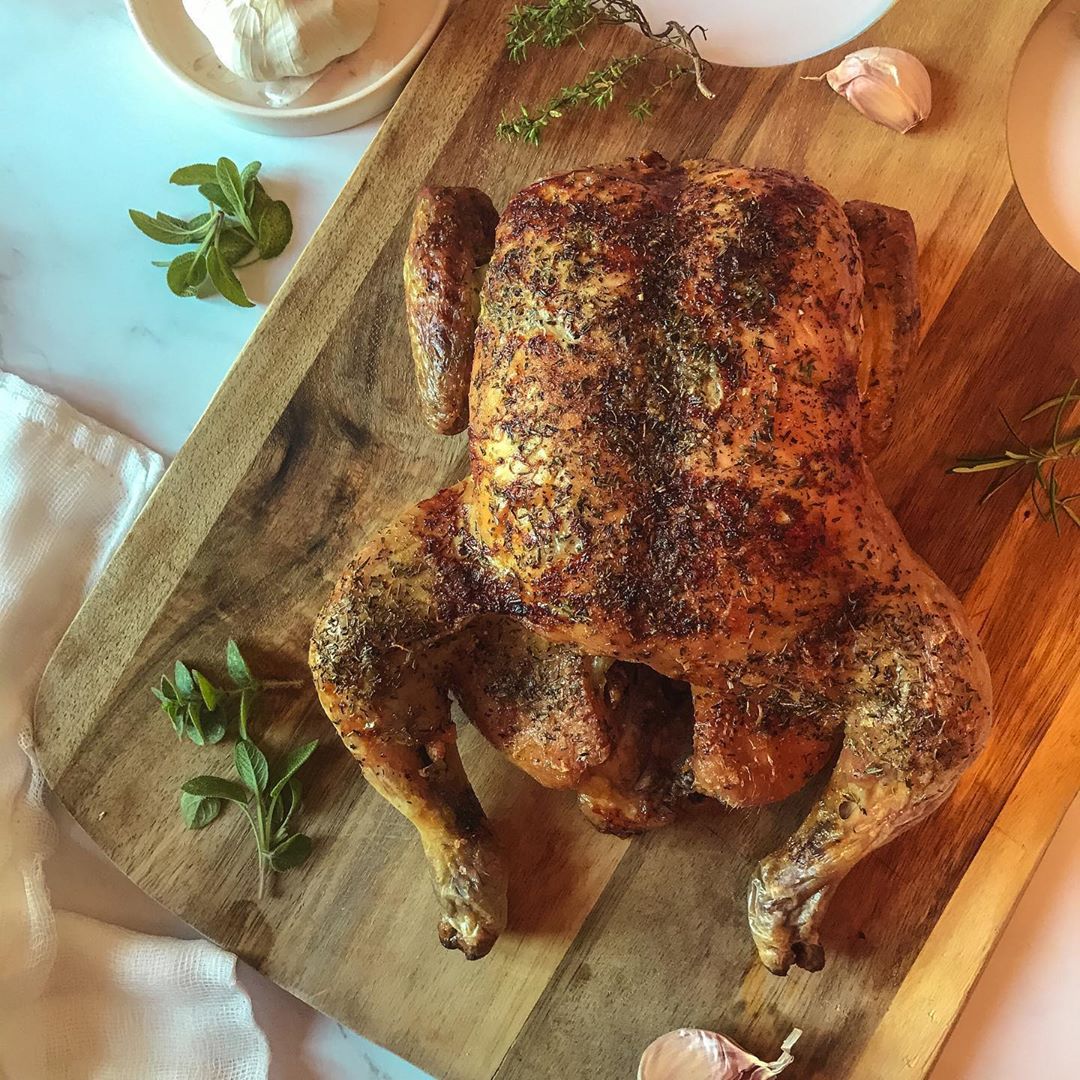 Perfect for your winter, Sunday roast, or summer dinners in the sunshine.
These recipes are great to have under your belt, whether its for a raining Sunday afternoon served with gravy and veg, or on a summers evening served with salad, this roast chicken and crispy potato combo is fool proof. All ingredients are available in leading supermarkets around Southampton too! I usually shop at Lidl as they are great value for money, but the quality is still so good!
Garlic and Herb, Crispy, Roast Potatoes
1 bag of new/small potatoes of any kind
2 cloves of garlic
Salt and pepper
Herbs of your choice
Oil of your choice.


– Chop the potatoes in half and peel two cloves of garlic
– Chuck in a roasting tray with herbs, seasoning, and olive oil to coat them all!
– Cook in the oven on about 200 degrees for around an hour, or until crispy in the outside and fluffy on the inside! (Stir once halfway through)
Rosemary & Black Pepper Roast Chicken
1 medium chicken
2 cloves of garlic or garlic paste
Salt and Black Pepper
Fresh or dried rosemary
Oil of your choice.
– Pre heat the oven to 180degrees (I have a fan oven)
– Put your chicken in a roasting tray on a little oil
– Cover the chicken in a little more oil, salt and pepper and the rosemary.
– Chop one clove of garlic and rub it on the chicken Put one clove of garlic and some more rosemary in the chicken cavity
– Put in the oven on the middle shelf for around 2 hours or until all the juices run clear!
Tag us in your photos!
Recipe by: https://www.instagram.com/lauryns_kitchen/
Author