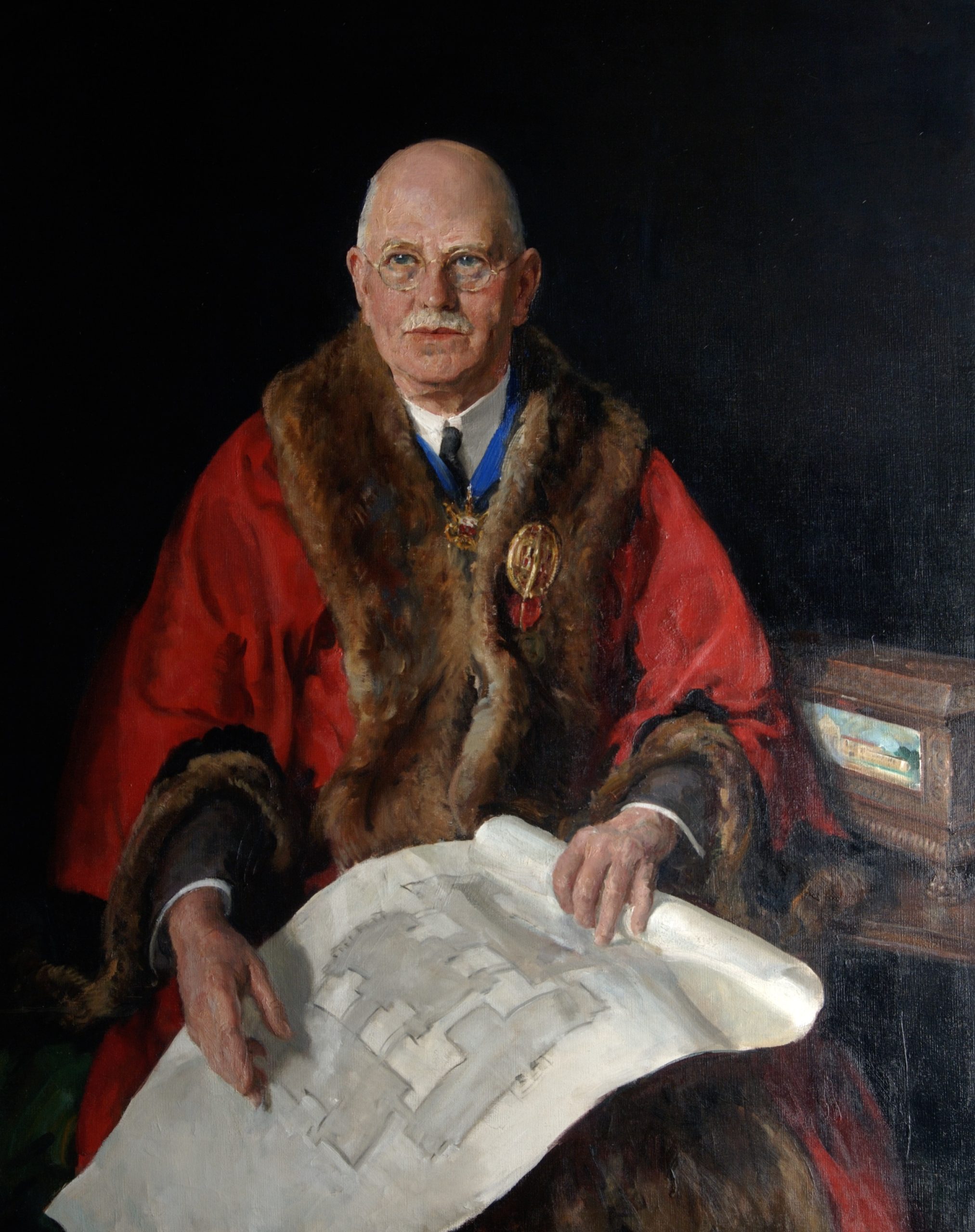 On 22 January 2022, Southampton City Art Gallery will open Royals to Ratcatchers: 200 Years of Power in British Portraiture, an exhibition curated by undergraduate history students from the University of Southampton. The exhibition looks at power dynamics between those on both sides of the canvas and features work by some of the country's most important artists including Joshua Reynolds, William Holman Hunt and Stanley Spencer. Depictions of an exceptional range of sitters are represented, spanning monarchs, mayors and muses.  
Every portrait tells a story of power. Royals to Ratcatchers explores how members of different strata of society have been portrayed and how such portrayals have been influenced by the artist's own position. Compare traditional portraits celebrating civic, military or social rank to portraits of the working class. Do these representations inspire similar feelings of respect towards their subjects? Allegorical depictions of women may endow them with symbolic value, but at what price? Can power exist when identity is lost? In highlighting the range of hierarchies underpinning self-presentation throughout two centuries of art history, the exhibition invites viewers to reflect on how these constructs continue to shape our society.
Royals to Ratcatchers is the culmination of the students' work on the module British Portraiture 1650-present: Curating the Self. Throughout the autumn semester they have come face to face with the city's art collection to explore how painters have responded to changing notions of identity. The gallery has provided a real-world proving ground for the students to consider curatorial issues like the best way to lay out an exhibition, what to include in wall text and how to promote an exhibition.
Dr Jonathan Conlin, module convenor and Senior Lecturer in Modern History, University of Southampton said 'Royals to Ratcatchers represents a pioneering collaboration between the city and the University of Southampton: it is unheard of for undergraduates to be given such an opportunity to curate their own show in a public gallery of this calibre. The students and I are grateful to Southampton City Art Gallery for making this adventure possible, for sharing not only their internationally significant collection with us, but also their gallery space and expertise, and we hope this will be the first of many such exhibitions.'
Councillor Spiros Vassiliou, Cabinet Member for Communities, Culture and Heritage said'We're delighted to be able to present this brilliant new exhibition, working closely with the University of Southampton and the next generation of the city's cultural talent, drawing on Southampton's incredible fine art collection. A great collaboration as we aim to become the UK City of Culture 2025. '
Royals to Ratcatchers: 200 Years of Power in British Portrait runs from 22 January until 28 May at Southampton City Art Gallery, which is free to enter.
Author