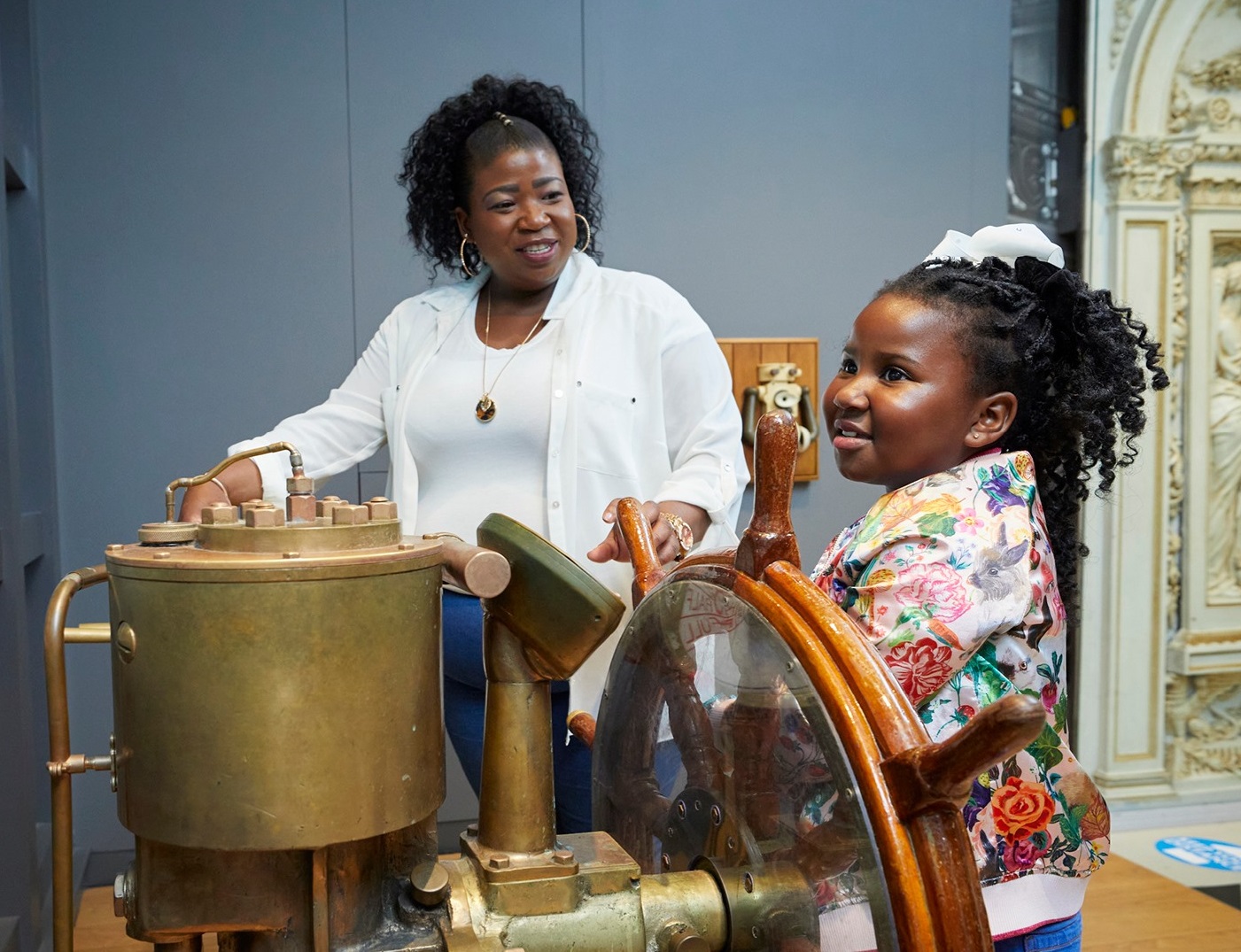 This year marks 110 years since the Titanic set sail from Southampton. To remember the stories and lives of those who sailed upon RMS Titanic, SeaCity Museum is staging a special event on Sunday 10 April. As well as a character-led museum tour, families will be able to take part in special workshops, face painting and climb Southampton's clock tower. In partnership with The BRICK People, there will also be attractions and activities featuring LEGO® bricks, including 'speed build' competitions and the chance to buy rare and discontinued LEGO® sets. 
Councillor Spiros Vassiliou, Cabinet Member for Communities, Culture, and Heritage at Southampton City Council, said: "It's fantastic that our museum is hosting an event to commemorate the 110th anniversary of the Titanic's maiden and final voyage from Southampton and remembering the lives lost. There'll be something for all the family and it's exciting to be partnering with The BRICK People to bring brand-new experiences to our museum.Visitors can also enjoy the museum's exhibitions through character-led tours which tell the story of the people of the city, their fascinating lives, and our historic connections with the Titanic and the sea. With our UK City of Culture 2025 bid, this will help promote our city's culture offering and rich history." Steve Hodges, co-founder of The BRICK People spoke on his thoughts of the event: "All around it's quite an exciting time, we've had a look at the venue, and it's such a great venue as well. We've never been there before and it's such a nice way to coincide with the Titanic exhibition. The actual tickets allow access to the museum and once they have gone through part of that titanic aspect, they are then led to the main LEGO building display." 
SeaCity Museum brings maritime history to the surface; there's always something new to learn, whatever your age! To enjoy the LEGO® activities you will need a museum entry ticket – it is recommend that you pre-book entry to the museum here. To take part in tours or workshop visit WeGotTickets to book.
More about SeaCity Museum: Located in the heart of Southampton, SeaCity Museum is the city's port of call for stories of maritime history and life. The exhibitions share tales of the people of the city, their fascinating lives, and our historic connections with the Titanic and the sea.  Learn from interactive activity areas, highly visual displays and memorable real-life accounts. The popular exhibitions will transport you back to the Titanic's fateful voyage, reveal thousands of years of the city port's lively and diverse history, and uncover the city's past with local archaeology and archives.
Author