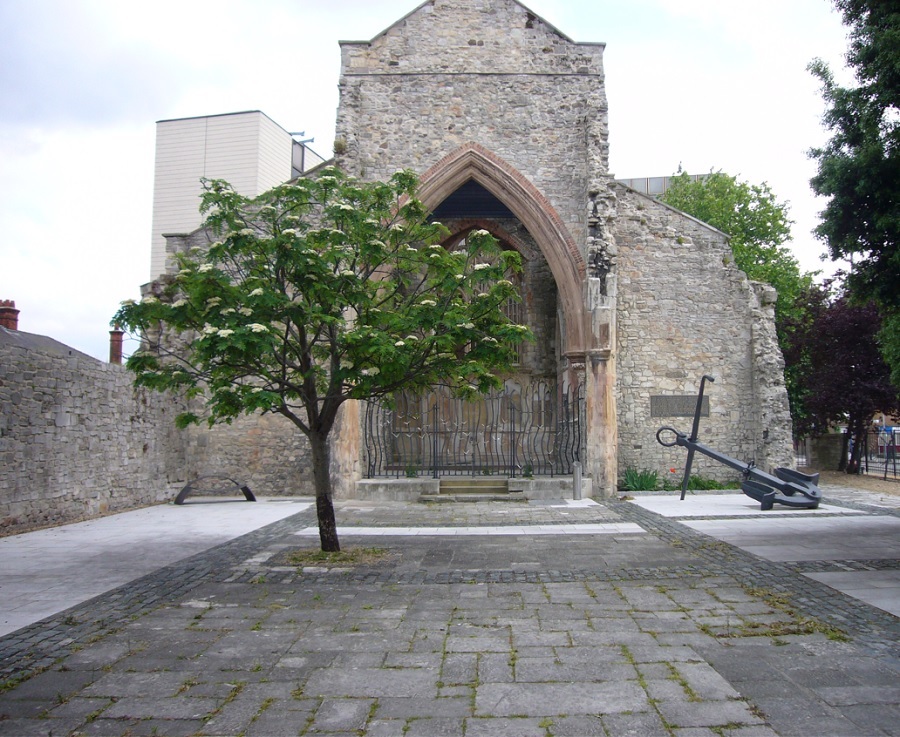 Southampton City Council will mark the 40th anniversary of the ending of the Falklands War in 1982 on Tuesday 14 June 2022.
Activities will take place to commemorate the 40th anniversary, as the port of Southampton played a key role in supporting the task force as it sailed to the South Atlantic.
Commemorative Service and Parade
A commemorative service will take place at 11am on Tuesday 14 June at Holyrood Church. Holyrood Church in the city centre is dedicated to members of the Merchant Navy and those that lost their lives at sea. The church contains a plaque to commemorate the Falklands conflict and as such is a unique and fitting setting for this occasion.
Before the service begins and weather permitting, a Chinook helicopter from 18(B) Squadron, RAF Odiham will fly over Holyrood Church.
The service will be conducted by the Right Reverend Debbie Sellin, Bishop of Southampton and Reverend John Attenborough, Port Chaplain, (The Mission to Seafarers in Southampton), with music by Cantores Michaelis. The Right Worshipful Mayor of Southampton, Councillor Jacqui Rayment, will be in attendance.
The service will be attended by a contingent from 17 Port & Maritime Regiment RLC who have previously been awarded Freedom of the City along with veterans. There will be limited public access inside the church, however members of the public are welcome to congregate in the area surrounding the church.
After the service, the 17 Port & Maritime Regiment RLC will lead a Parade through the city which will start at Holyrood Church and make its way along the High Street, through the Bargate before heading North onto Above Bar and ending in Guildhall Square.
Recommended viewing areas for the parade are:
High Street
Bargate
Above Bar pedestrian area
Above Bar Street
Guildhall Square
Display at the SeaCity Museum
Visit SeaCity Museum to see a specially curated display of the liners QE2 and Canberra which were converted for use as troop carriers.
The display also includes six paintings related to the conflict by former President of the Society of Marine Artists, David Cobb. The paintings were recently donated to the City Council's Maritime and Local History collection in memory of Commander David Joel RN, who was the Naval Liaison Officer in Southampton during the Falklands War. The paintings were owned by Joel and donated by his wife after he died.
Councillor Satvir Kaur, Leader of Southampton City Council, said:
"Southampton played a key role in supporting the task force during the Falklands conflict and many residents will have played a part or have friends or family who did. It's so important that we mark the anniversary so we can continue to educate future generations, thank many for their service and honour those who bravely gave their lives."
Find out more information about the Southampton events marking the anniversary of the Falkland's War, here: www.visitsouthampton.co.uk/falklands40
Feature image: https://visitsouthampton.co.uk/falklands40
Author