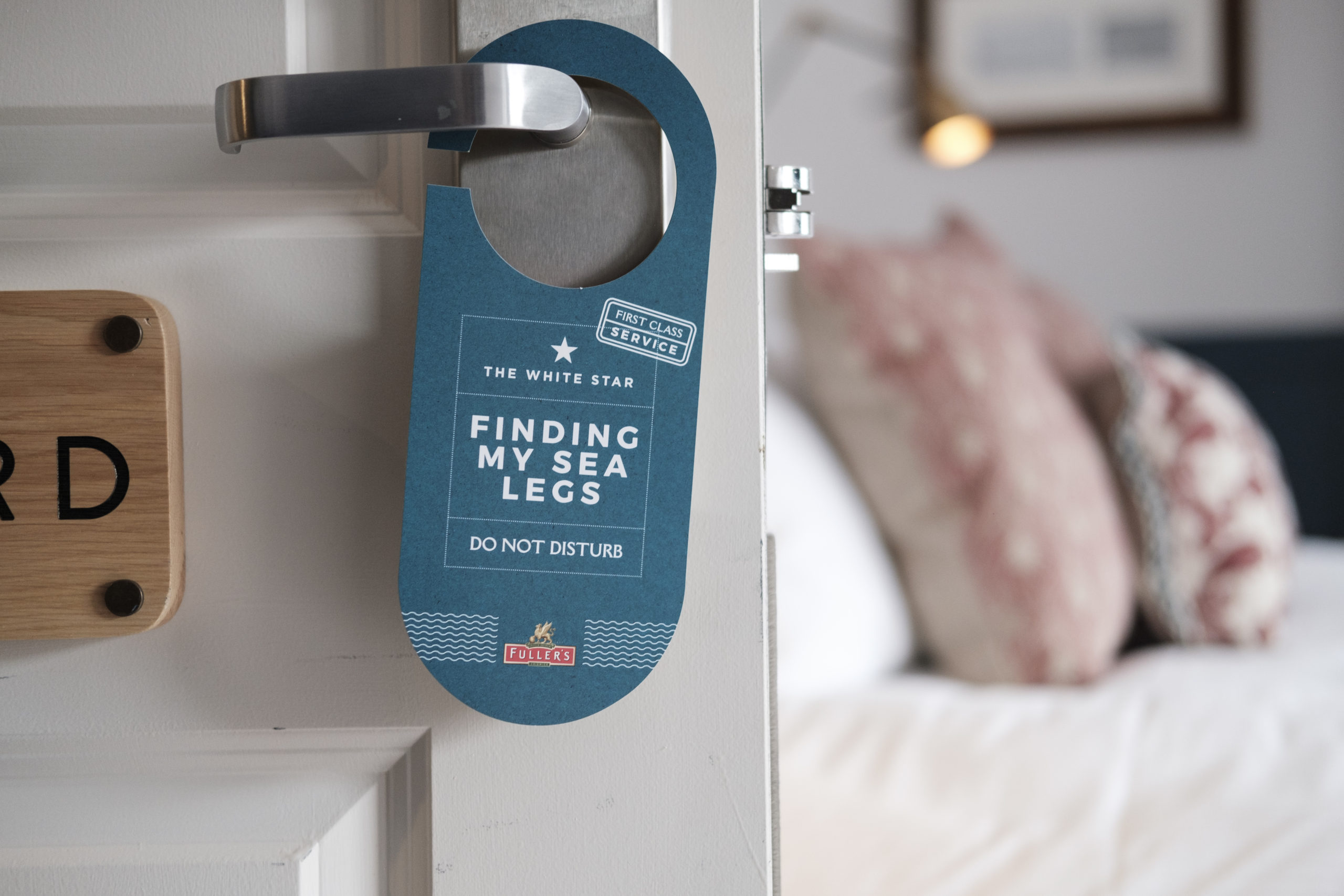 After a short period of closure, Fuller, Smith & Turner is excited to announce the opening of The White Star pub and hotel on Oxford Street, Southampton on 22 February 2022 – including the addition of three new bedrooms.
The White Star will deliver fresh, seasonal food to its customers, with a focus on ocean-fresh produce in a nod towards its historic links to the Titanic and its coastal location. The hotel was once owned by The White Star Line, owners of The Titanic and was also the place many of the ship's guests stayed the night before they boarded with both passengers and crew wining and dining together.
Bridget Vyze, General Manager at The White Star, is keen to keep the historic links alive. She commented: "The standard of high service still used on ships today is referred to as 'White Star service' and that's exactly what we intend to deliver here with our food, drink and aim of delivering excellent experiences and memories for our customers.. We are aiming to make sure our bedrooms will be the first choice for visitors to Southampton, especially cruise liner guests, and we can't wait to open the doors and welcome in both new and old customers.
"We'll also be honouring our links to the famous ship with our signature dish, mint and herb crusted roast lamb rack with parmentiere potatoes, pea puree and roasted baby carrots, which is taken from the first-class dining menu on the 14 April 1912, the night The Titanic sank, and the last supper on board.
"We are thrilled to have an amazing Head Chef – Manuel Hernandez Garza on board. Manuel has 20 years' experience and a background in fresh, Mediterranean cuisine. He delivers amazing, restaurant quality food and has a rare blend of skill and imagination, not to mention a desire for perfection. I know his menus, using fresh ingredients from local suppliers, are going to really help raise the profile of The White Star in Southampton and beyond."
The food is not the only reason to visit The White Star though. With an elegant nautical theme subtly running throughout the refurbished interior, it offers regulars and visitors the ideal spot for an after-work drink or evening cocktail too. The White Star also has 17 bedrooms for those looking for a delicious meal and a short walk to bed.
Bridget concluded: "With a generous dose of historic local glamour, we promise to ensure a first-class evening in the heart of Southampton. I can't wait to welcome our customers aboard."
The White Star Tavern
Address: 28 Oxford Street, Southampton, Hampshire, S014 3DJ
Website: www.whitestartavern.co.uk/
Email: [email protected]
Tel: 02380 821990
Author