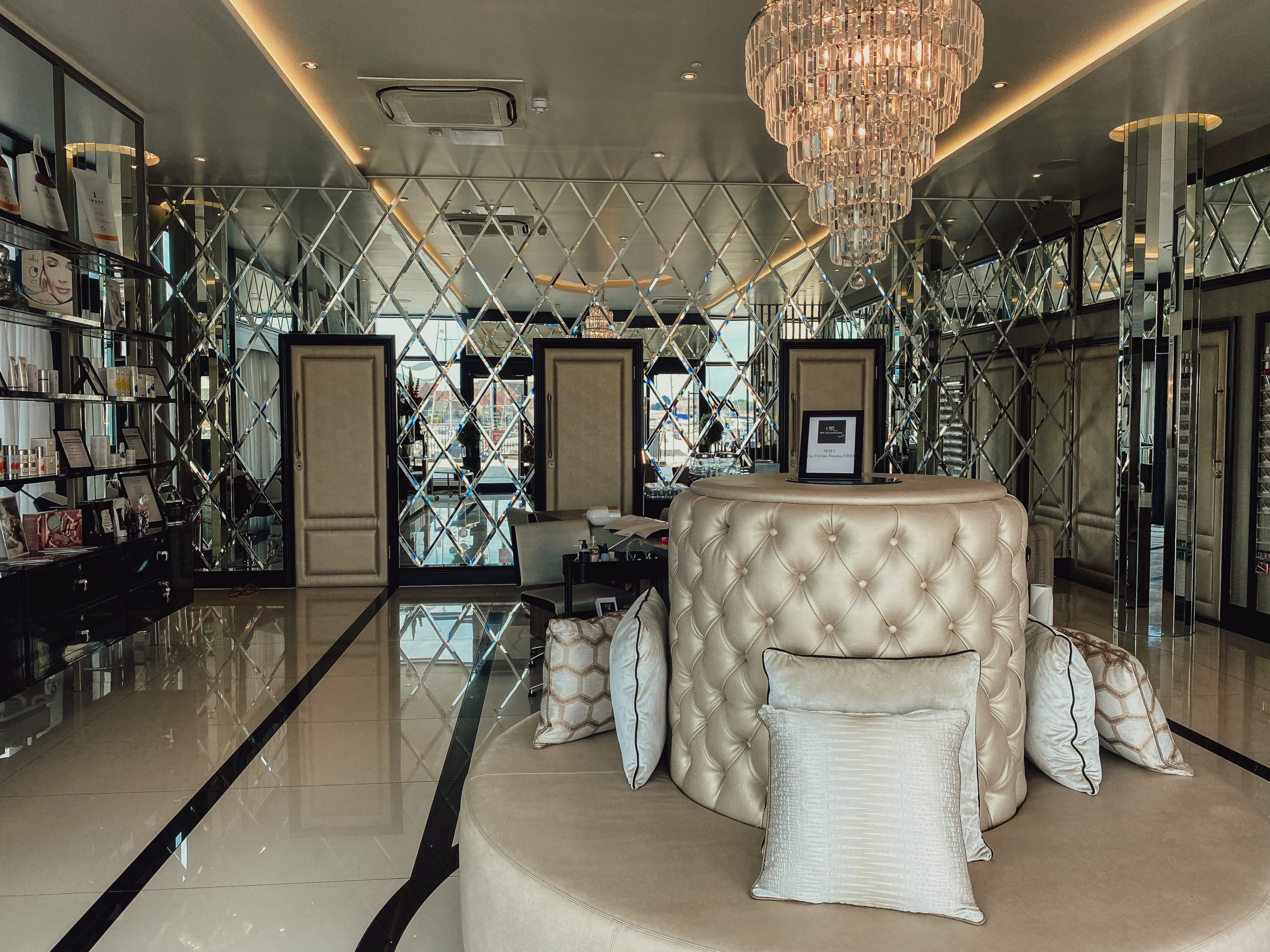 Nothing is better than when you're a super busy mum than an afternoon off being pampered? Am I right? Or Am I right?
So, when I was invited down to trial one I was very excited. The walk to ocean village from the city centre doesn't take too long and I always take the longer scenic route so I can see the old walls and walk via that way. Ocean rooms is situated right on the waterfront and I can tell you now walking out after any type of treatment from there to the view of the boats in the harbour and the view? Makes you feel like a million bucks.
The salon inside it's so classy and beautiful, the staff greeted me on arrival and were so polite and kind. They all had visors on and asked me to wear a mask whilst inside until I was having my treatment when I could then remove it. Nicole was doing my treatment which was a lovely coincidence and a name that I wouldn't forget. Nicole was so kind and welcoming and spoke through every process she was going to do in full detail and asked me my preferences too.
I have a real need for a heavy back massage as I struggle with an achy back regularly due to my job, the way I slouch with my laptop and just as a Mum. She took this on board and I was then offered a choice of scrubs. The treatment starts off with a full body scrub, I chose the elderflower and strawberry one as I'm a complete sucker for elderflower scents, and flavours.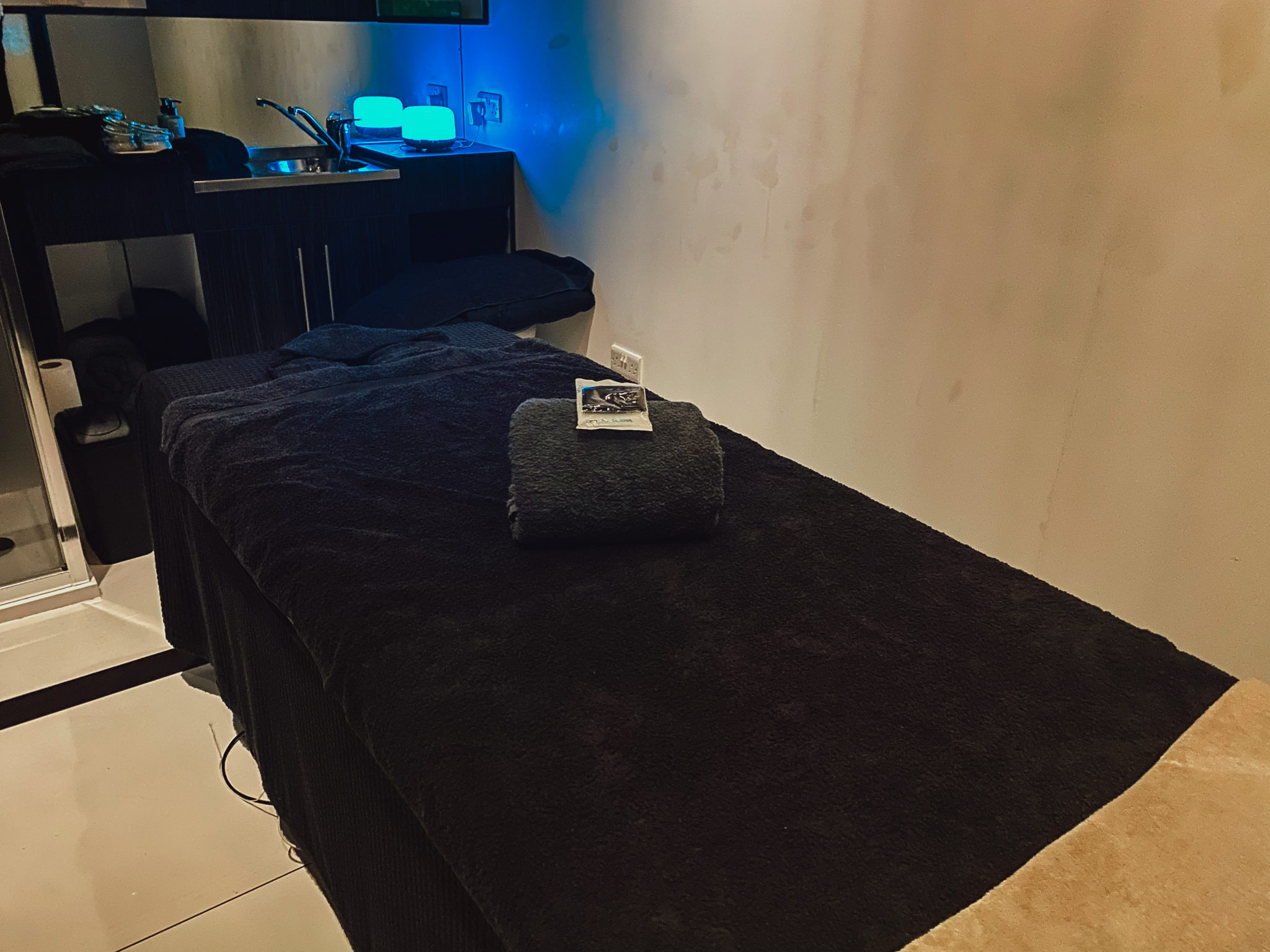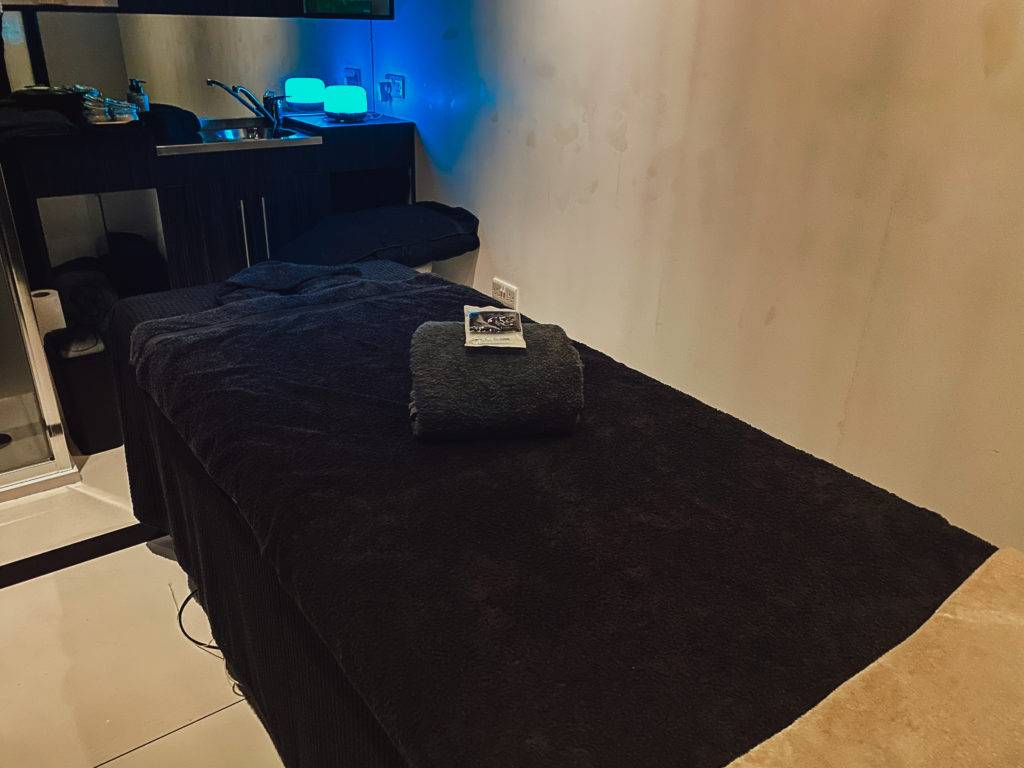 She explained that she would start on my back and then I could roll over. She asked if I would like my stomach scrubbed as she's aware this is a sensitive area for some and I actually declined this. I have a real struggle with my stomach since carrying three babies so I felt uncomfortable and she totally respected this and was fantastic. The scrub felt amazing and smelt amazing.
I felt utterly relaxed feeling her scrubbing my left over dodgy fake tan off and any dead skin. Once you've had your scrub done you get into the shower and wash off all the salt particles and whilst you're in the shower they come and change the towels to fresh towels. Now I didn't ask but I'm sure they then put on a heat on the bed and it felt amazing.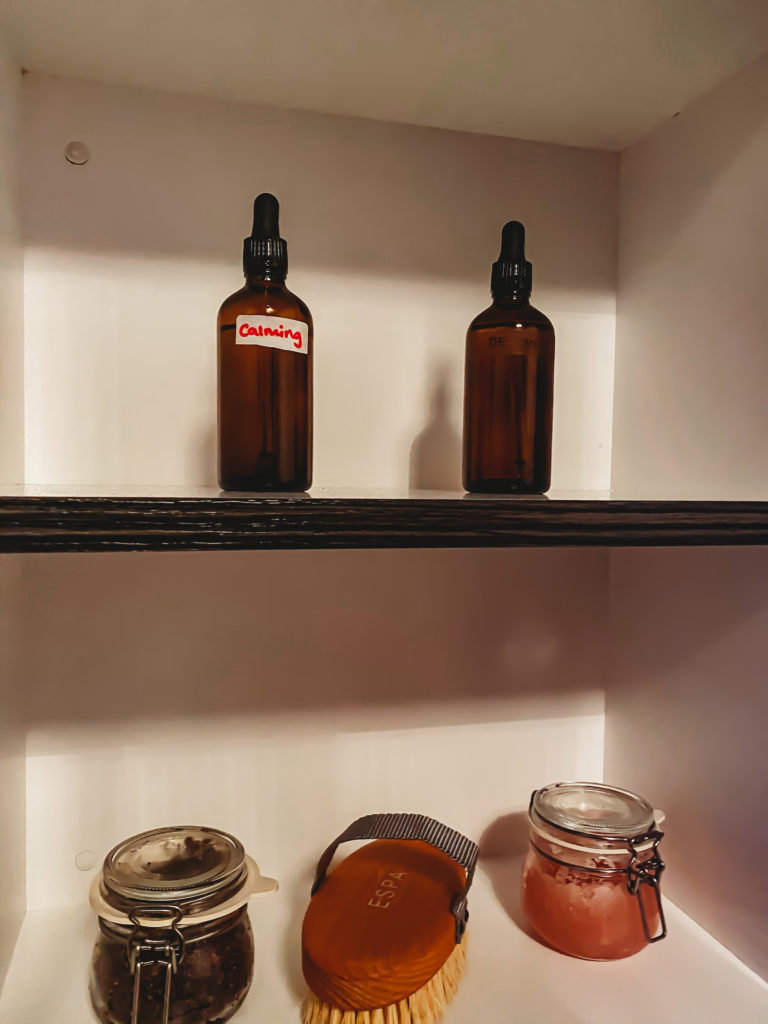 If not then I'm totally imagining heat but the bed felt warm and it was so calming, especially along with the music and the scent diffuser too.
Once you're dried, fresh disposable undies on and back on the bed you're ready for your massage. You can chose the pressure and I went for a hard pressure as I knew my back needed it. It was so relaxing and the massage candle wax/oil smelt and felt wonderful. Nicole took care of the aching back and made my other limbs feel incredible.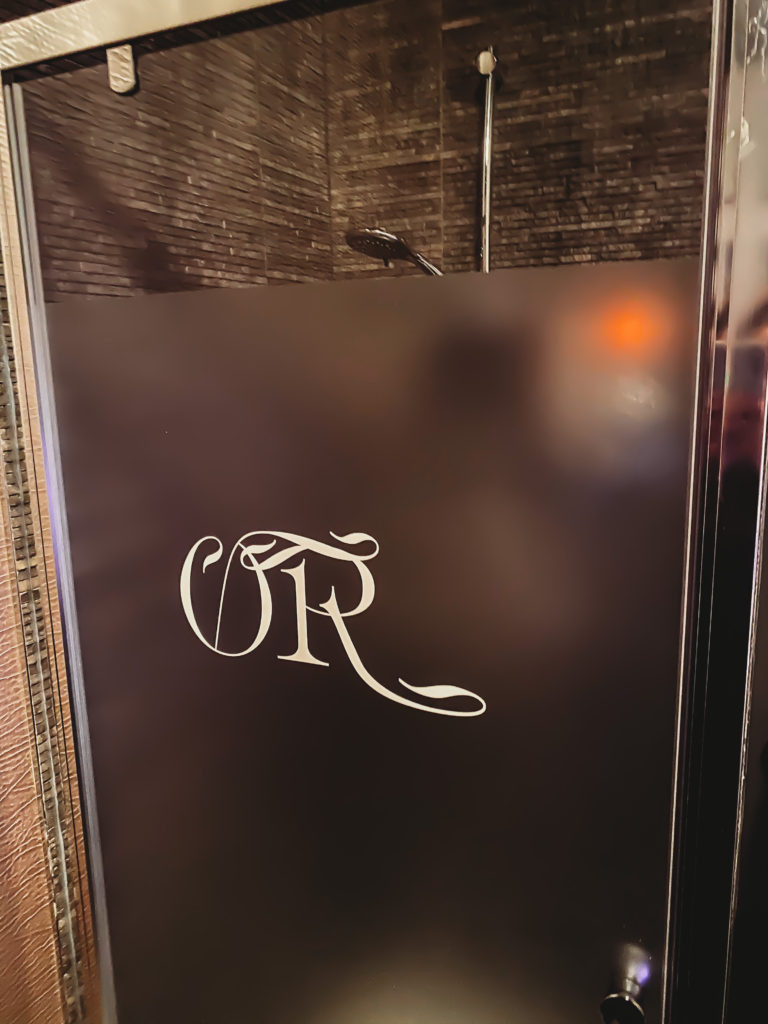 Once your massage is over which didn't feel like it went too quickly or too slowly, you're entire treatment is 85minutes which is perfect, you then get to get dressed again at your own time, take a sip or glug of water and come back out to the bright ol' world again in your own time. You don't feel rushed at all. The whole treatment was wonderful, Nicole was so nice and I didn't feel judged for any wobbles or bobbles, I didn't feel like I was rushed in any way, the process was explain thoroughly and the customer service was impeccable. Nothing is nicer than feeling valued as a customer.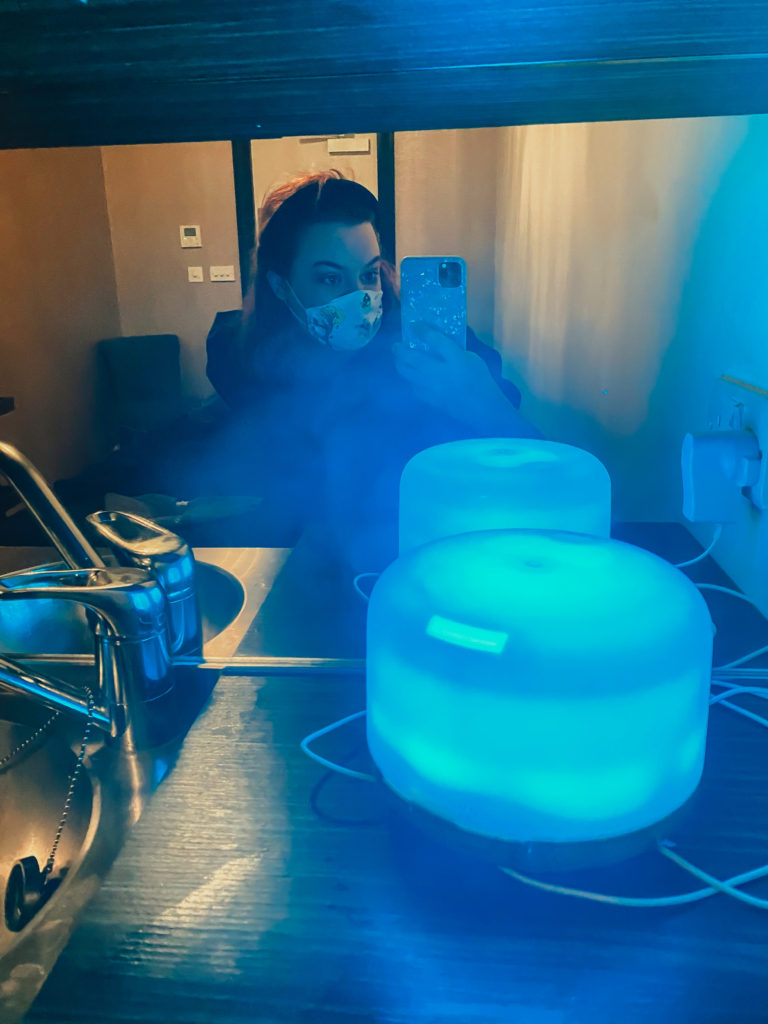 I was given the left over massage candle to take home to either burn or use at home, so my husband can be my Masseuse At some point but don't worry Nicole and Ocean Rooms, I can guarantee you it will be mediocre and I will be back for the job to be done properly again. I will definitely return, maybe for a girlie spa day next time, massage, facial manicure, pedicure, the works! I've seen the charcoal wrap they do and I want to try that.
Overall, I have no faults or complaints with ocean rooms or Nicole and I had the best time and came away feeling a little less "Mum" for an afternoon and that was very appreciated.
Find The Ocean Rooms on Instagram here: @theoceanrooms
Written by Nicole: @thelittlestdarlings
Author