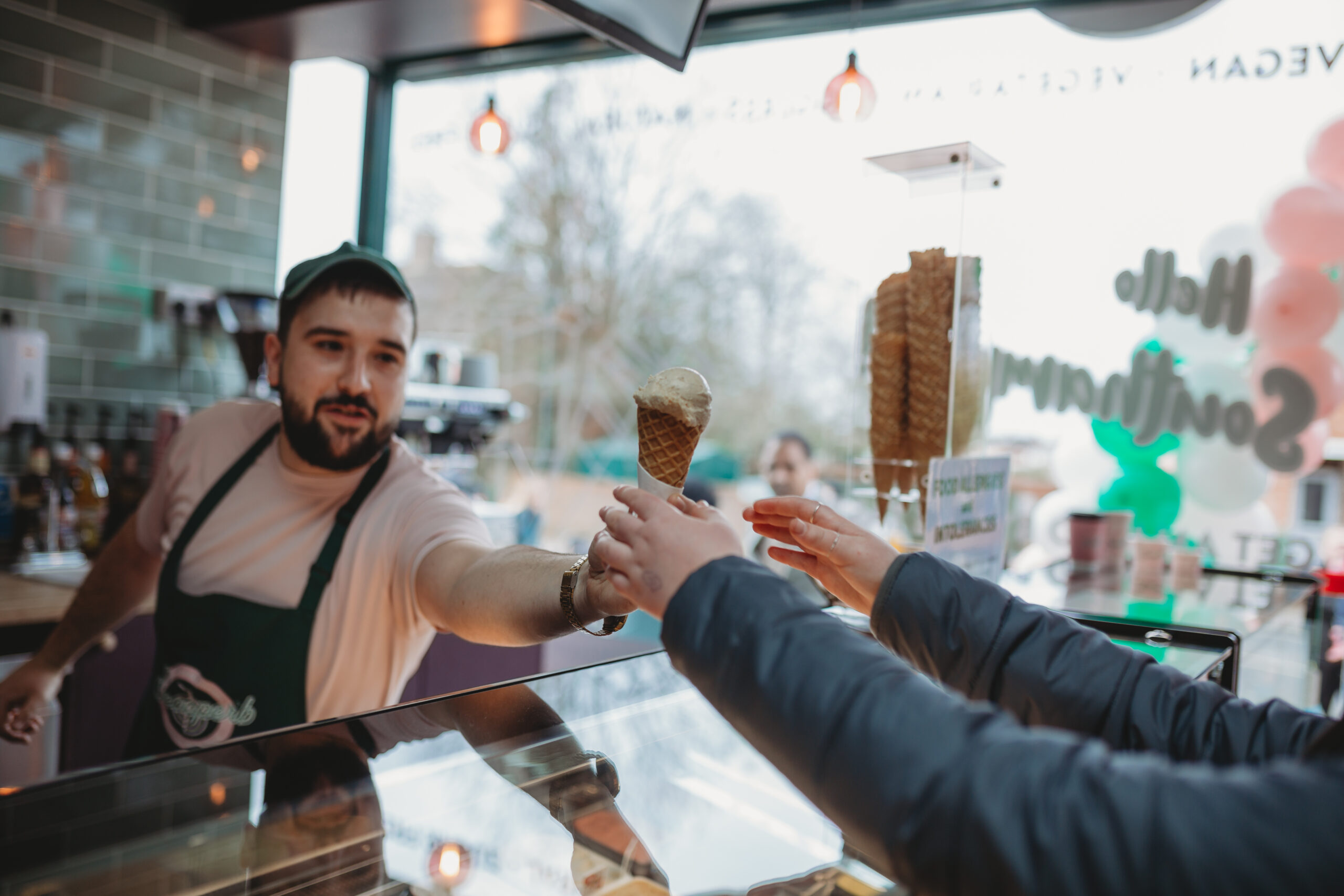 Finding somewhere to get a tasty ice cream that has health benefits and caters for allergies, lifestyle choices and dietary needs is tricky but Scooperb on Spring Road in Southampton has it covered for you.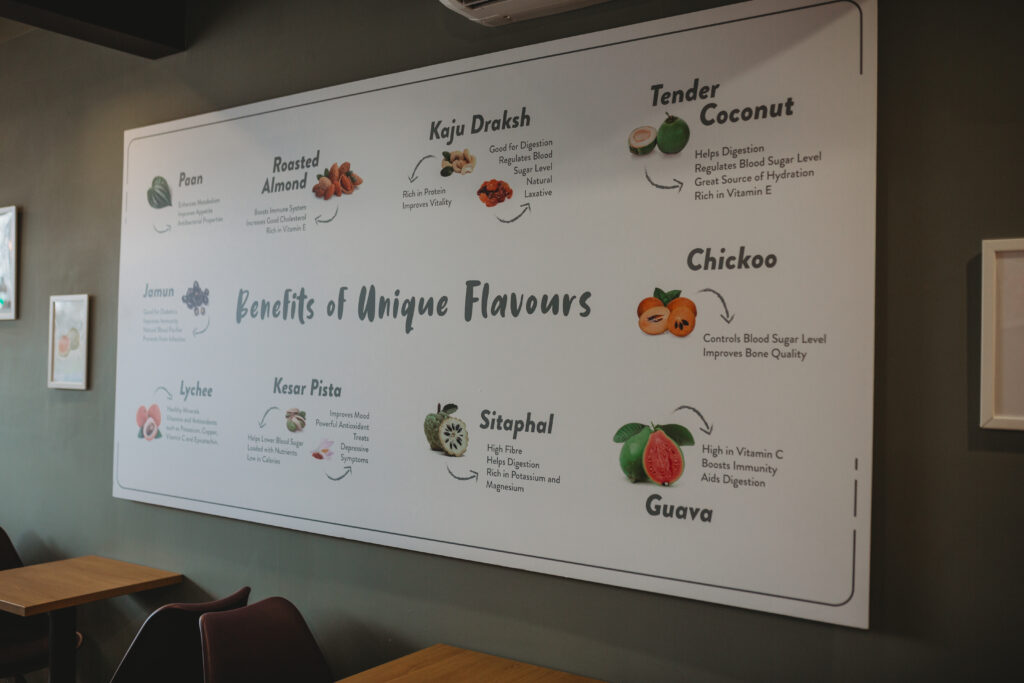 The Scooperb Story
Hello! The opening for the Scooperb store was on Saturday 25th February 2023. They invited the community down to try their delicious ice creams and desserts with a discount of 10% off and a free scoop to the first 50 visitors and it drew in an amazing crowd and long queue. Scooperb has six current stores open and many more coming around the country over the next few months. Chatting to the team I could hear as well as see just how passionate they are about their products. They're not a big chain that are just buying from suppliers and distributing ice cream and desserts either, they are making the products and creating amazing products they are really proud of.
Lets Talk Ice Cream
With many unique flavours, from natural Indian flavours and with unique benefits to vegan and sugar free. Priding themselves on natural ingredients and making everything fresh in their factories, the Scooperb team really do strive for excellence. The amount of ice cream flavours to chose from is a really tricky task. From vanilla to guava there is something for everyone. I tried the guava and after the first taste, was told I needed to try it again, this time they sprinkled something on top. Chilli and lime flakes and it was amazing, it completely enhanced the flavour experience.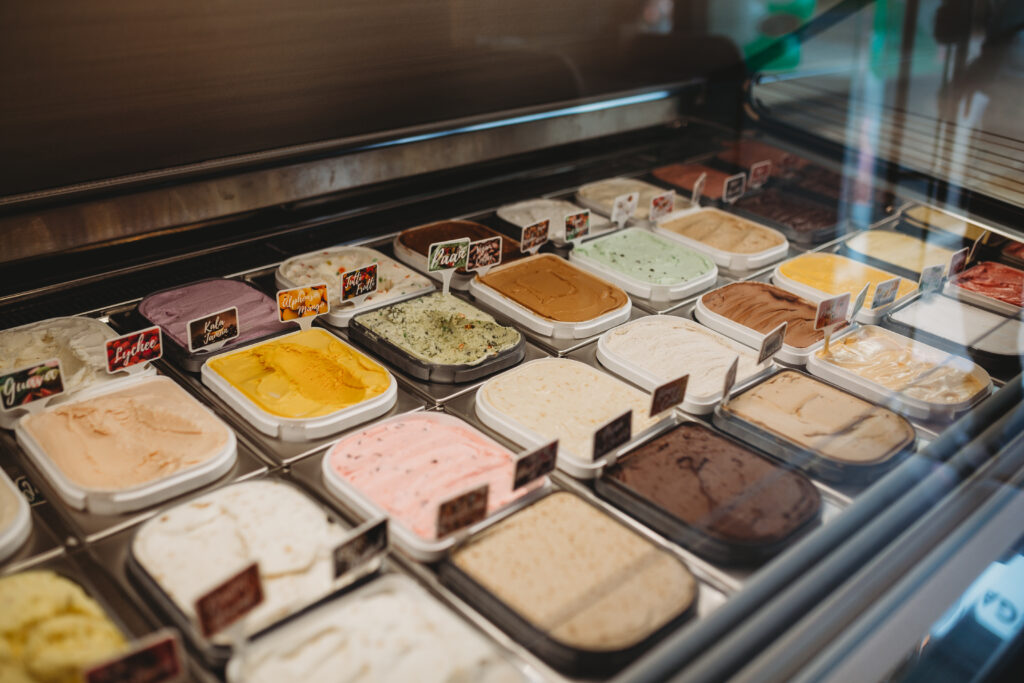 Scooperb's Delicious Desserts
As well as amazing ice cream flavours, they offer a range of desserts check out the full menu HERE where you can try anything from dutch pancakes to sizzling brownies. With vegan and non-vegan brownies, waffles and crepes which can be topped with the most delightful toppings, as well as croffles, apple pies and sticky toffee puddings, there is something for everyones taste and for multiple allergens, lifestyle choices and medical reasons too. The range is great and the prices can be found on their website .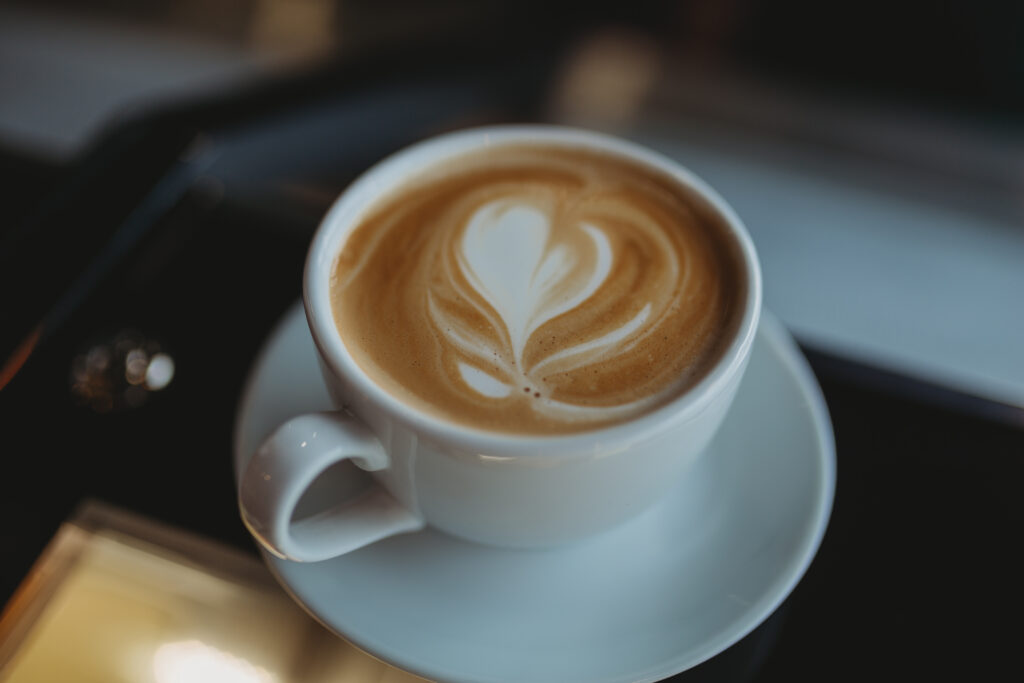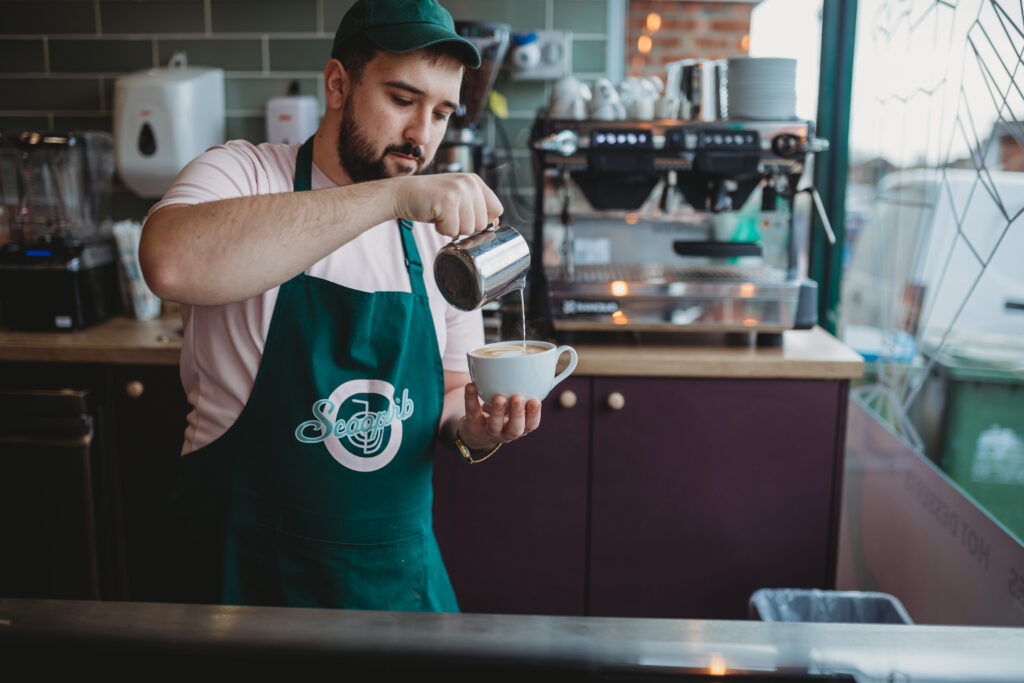 Scooperb Coffee and Coolers
You can also enjoy a refreshing or warming caffeinated or un-caffeinated drink too. The coffee tastes incredible. Smooth and the latte art is perfectly on point. The coffee, tea and coolers can be to take out or drink in, so even if you don't have time to stop for a dessert based treat but are passing by and fancy a warm pick me up or a refreshing cooler, then stop by for a take-out.
Our Top Scooperb Recommendations
Scooperb's food was incredibly well presented and the perfect amount of toppings were used so it was not too little but most importantly not too over powering that it became sickly and left you feeling uncomfortable and sick. There is nothing worse than ordering a dessert that leaves you feel groggy afterwards.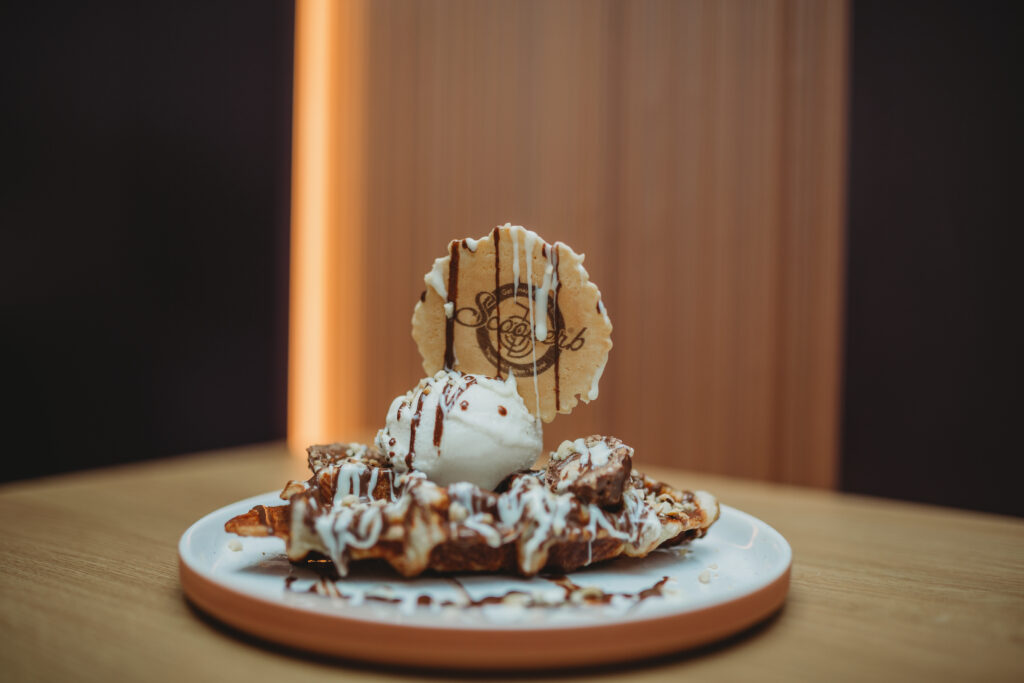 1. Croffle
A croissant waffle. Topped with many different flavour combinations, it really is the most delicious dessert. who doesn't love a pastry? Its like a match made in heaven. A croissant waffle.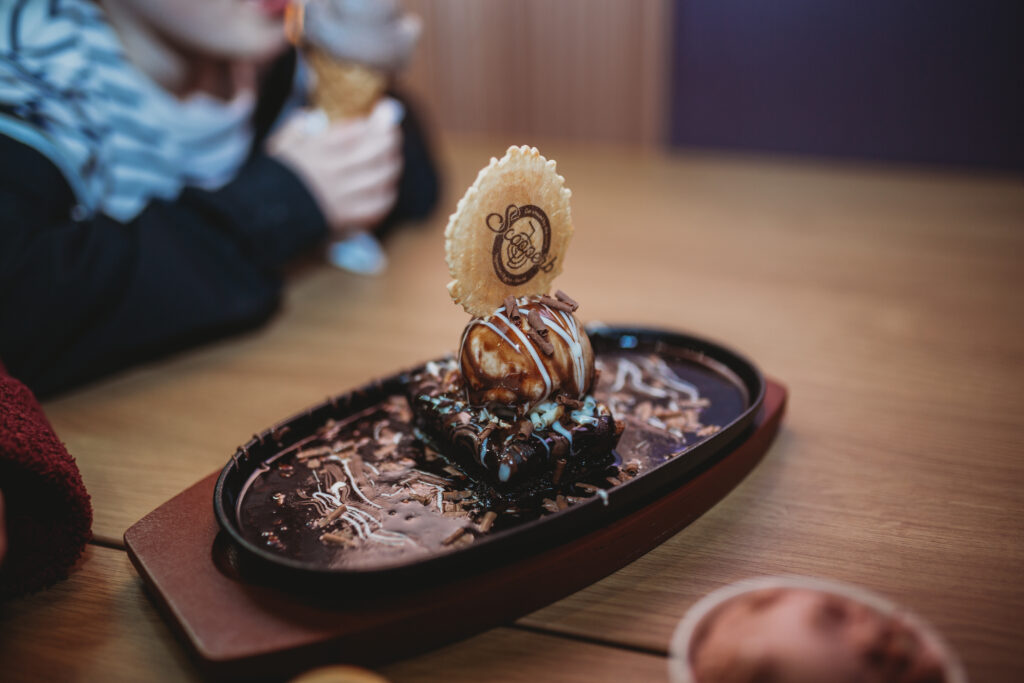 2. Sizzling Brownie
This one pictured above is a vegan sizzling brownie. It does not scream vegan does it? Not that anything necessarily screams vegan but there is always a lot of talk on "vegan food" being like rabbits food, and it's so far from that and Scooperb really do demonstrate that. It was delicious.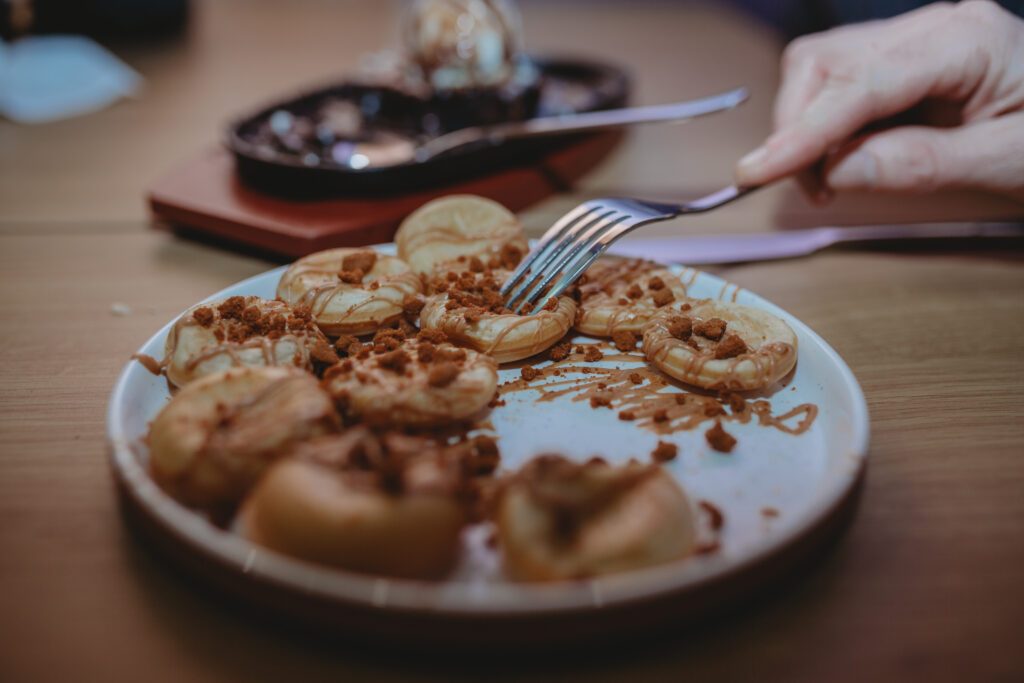 3. Mini Dutch Pancakes
The perfect sharing dessert (although there will be no judgement if you want this just for yourself; I promise). Super sweet little pancakes with a topping off your choice which is bound to feel you with little mini pancake sized amount of joy.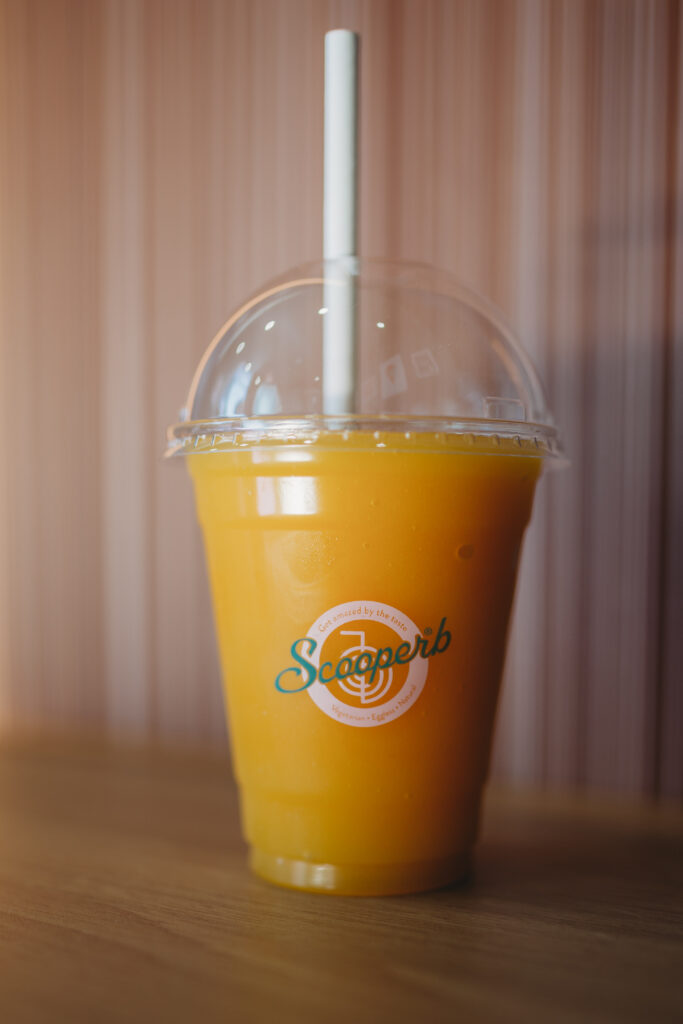 4. Shake
From fruity flavours to sweet, chocolatey flavours to scooperb's unique flavours. There are so many to choose from. This Mango one was very much like a fruity slush and it was refreshing and was a great way to wash down the chocolately goodness from the desserts.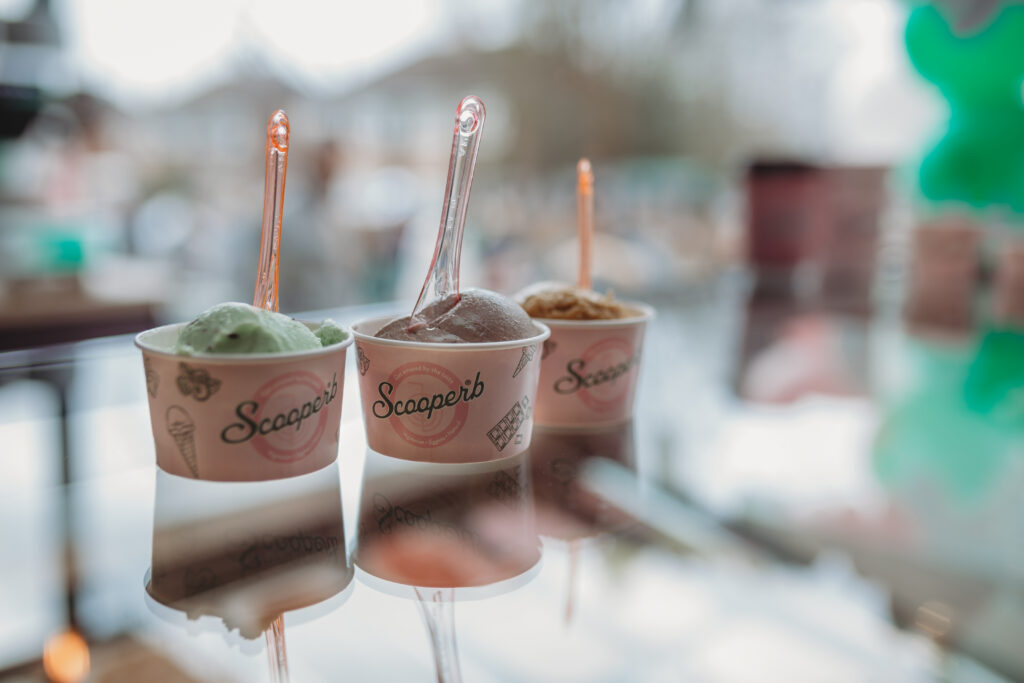 5. Ice cream
With the option to have one scoop, two scoops, on a cone or even a take home pot, you can literally enjoy the ice cream in many ways and many places. There is currently a tub of the Sitaphal fruit ice cream in the freezer. As well as the Sitaphal, the paan really took me by surprise, because I'm an incredibly fussy eater but the unique flavour was amazing, especially with all the benefits that come with the unique flavours too. I will forever announce myself as a paanfluencer. I promise you, you must try it. It's good.
Overall viewpoint
Overall the experience was wonderful, the opening day went fabulously and it was really busy and as it is located in a prime area with a secondary school, primary school and a college all minutes walk away and close to the recreation ground which is always super busy in the Summer. It's absolutely great to have an ice cream shop this side of the city and I feel it will do so well. The passion from the staff, the management and the owners is undeniable.
Address: 108 Spring Rd, Southampton SO19 2QB
Phone:  023 8017 6828
Website: https://scooperb.co.uk/shops/southampton/
Instagram: https://www.instagram.com/scooperb_uk/
Author