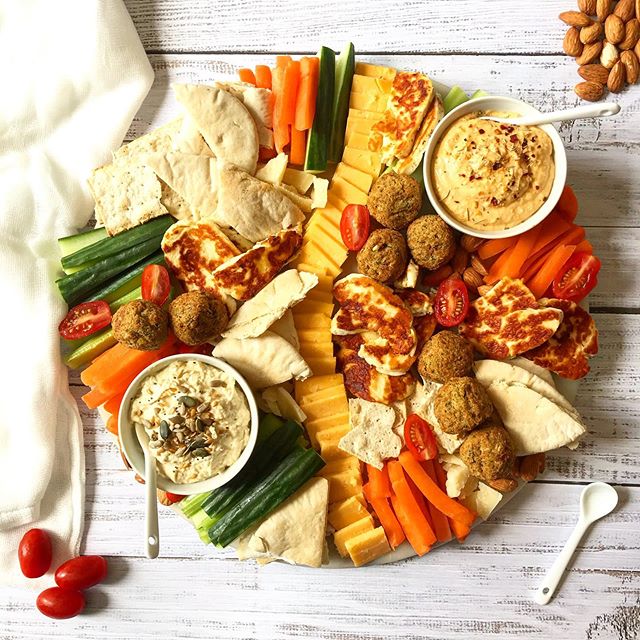 There really is no right or wrong way to make a grazing board, and certainly no specific ingredients or measurements. If you like to eat it, then it goes on the board! However, here are some tips and tricks of how to make it look extra special, and some ideas for the perfect pairings:
Tips and Tricks:
Use any shape or size serving board you like
Cover all the areas of the boards, leaving no space uncovered.
Try to not have two of the same things next to each other and fill small gaps with the smaller snacks.
Start off with the larger things such as cheese, or pots of dip and work around this.
Pairings:
Have a selection of hard and soft cheeses, and pair with salty cured meats.
Add dried or fresh fruit for the contrast of sweetness.
Add things like olives or tomatoes for a hint of acidity
Mixed nuts add a welcome crunch
A selection of bread or crackers keeps variety for each mouthful.
For desert platters use fresh and dried fruit, nuts and things like chocolate buttons or brownies for the sweetness.
For vegetarian platter, bulk it up with pitta bread, hummus, different cheeses, and things like falafels.
All grazing boards go perfectly with a glass of your favourite wine!
Tag us in your photos!
Recipe by: https://www.instagram.com/lauryns_kitchen/
Author