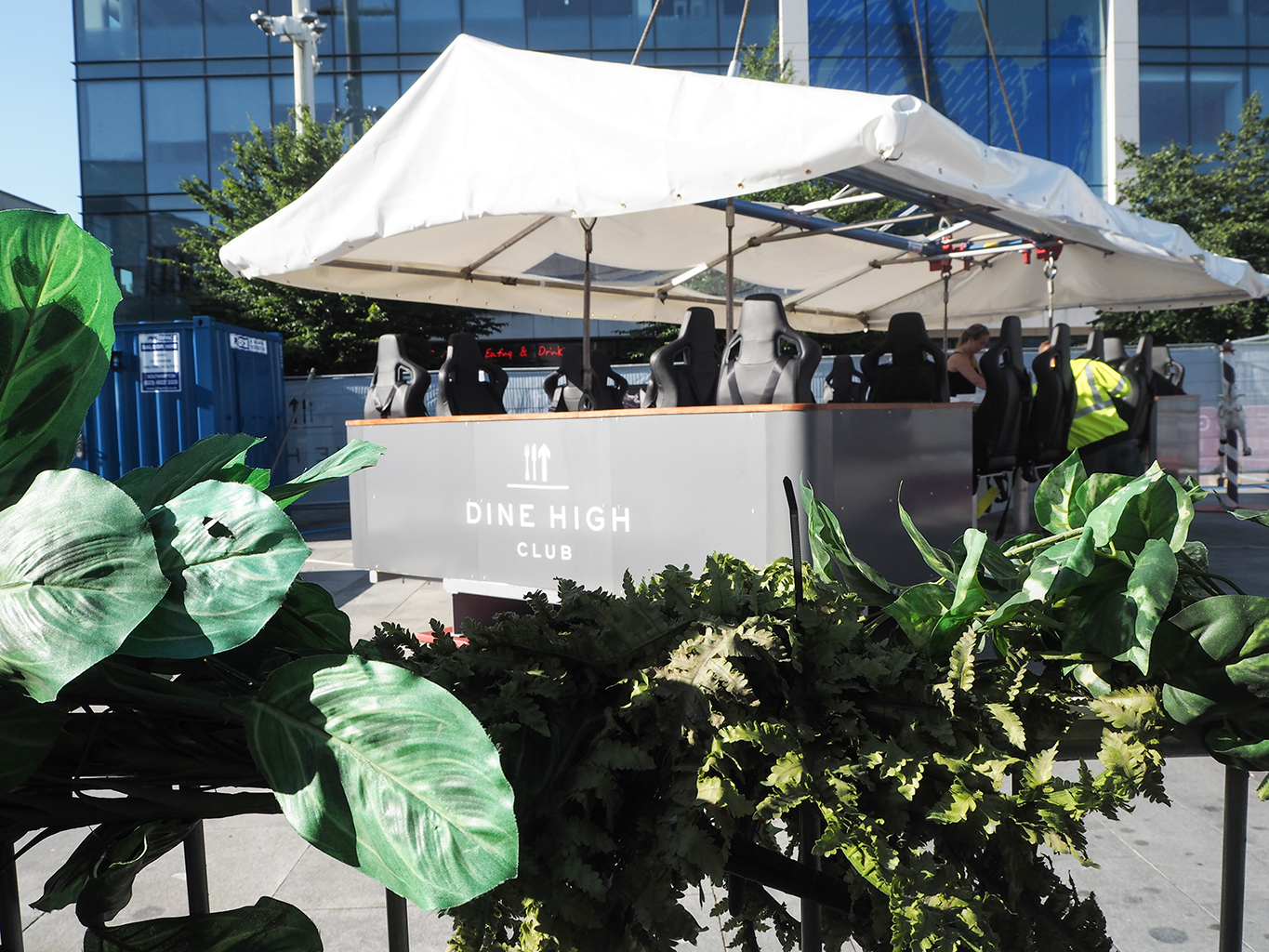 Set 100ft up in the air, with the breeze in your hair, you can enjoy the tasty delights of the Dine High Experience for breakfast or dinner. We went up to check out what all the fuss was about and had a great time up in the sky! With food prepared by award winning, Masterchef contestant Tom Peters and Super Yacht chef Jamie Thompson, the food was sure to be tasty and that it was!
Dine High are delighted to bring to you this amazing opportunity to experience a sensory overload like no other as well as delivering a gastronomic sensation in the sky. Unlike any other event in the sky the vessel hosts six intimate tables whereby couples can share their experience romantically between themselves if they prefer.
We arrived at 8am and were shown to the holding area by the Gravity Bar where we would await our departure. Drinks orders were taken and we were then taken to our table to be seated. The layout was different to how we expected and there were little 'couples tables' where you could enjoy the food in a more romantic setting, with your own private table and view of Southampton. We were served our drinks and the crane started to hoist us up to 100ft with the sun shining.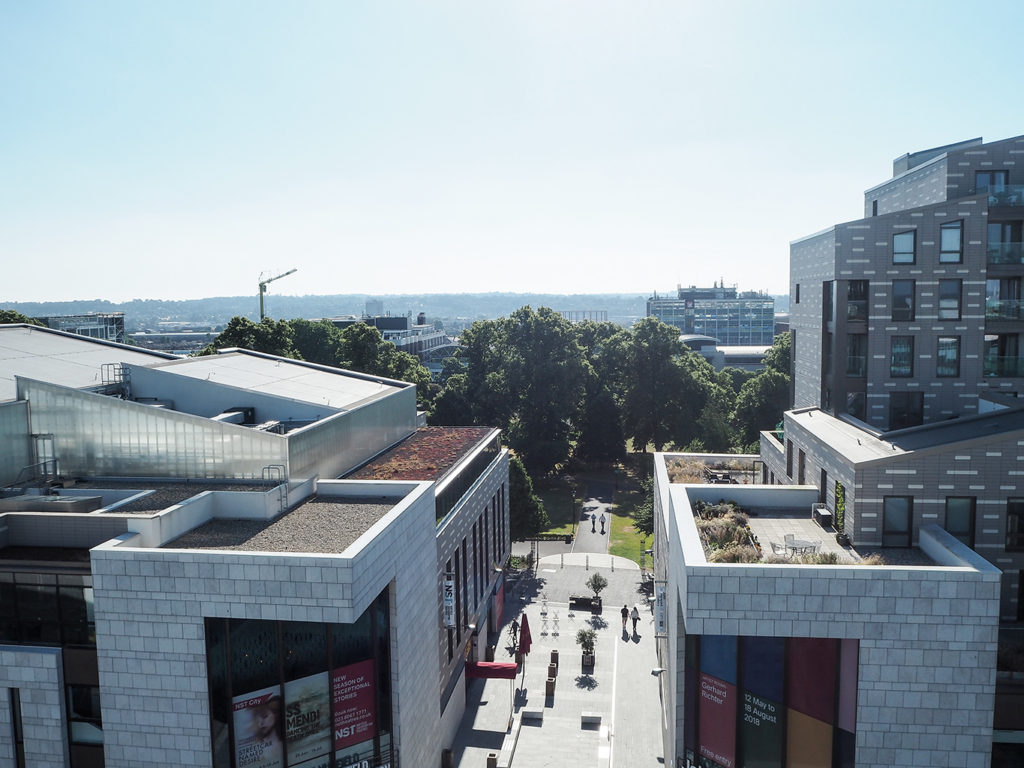 The food was tasty and the guys on board were so helpful, with blankets on hand incase you got a little chilly while you were up there too! The Eggs Benedict were served warm and the pancakes were a great option for anyone who likes something a little sweeter for their breakfast. As well as the food being great quality, the view of Southampton was breathtaking, especially in the sunny weather, being able to see all the way to the cruise ships and the menagerie of green parks dotted around the city.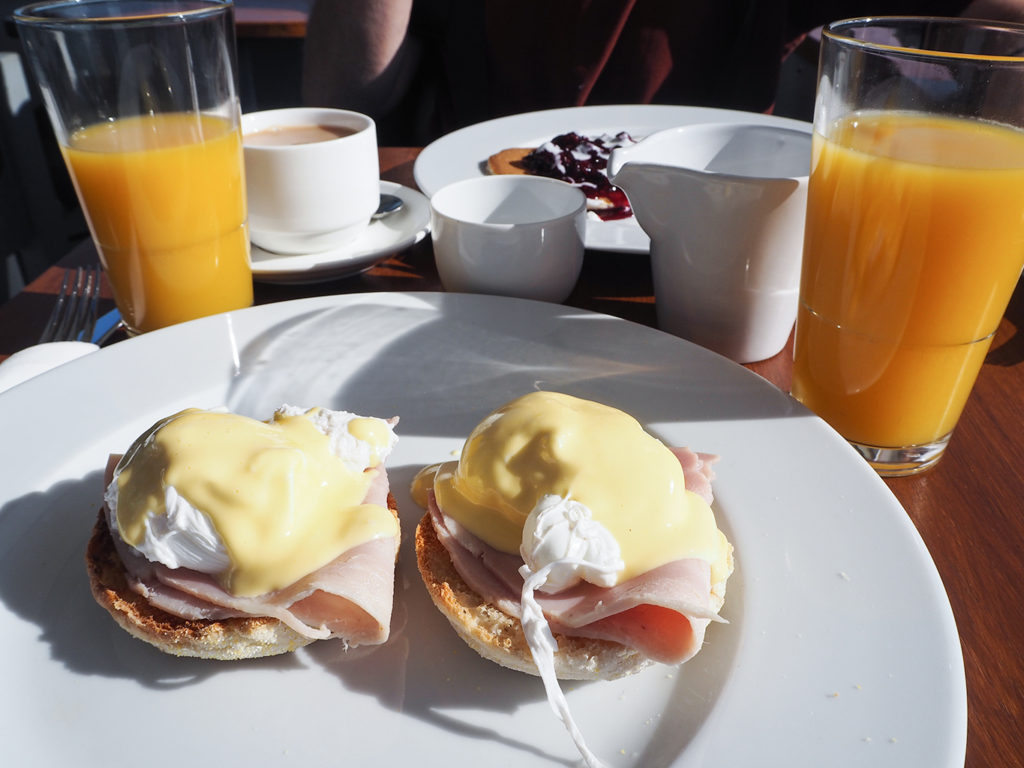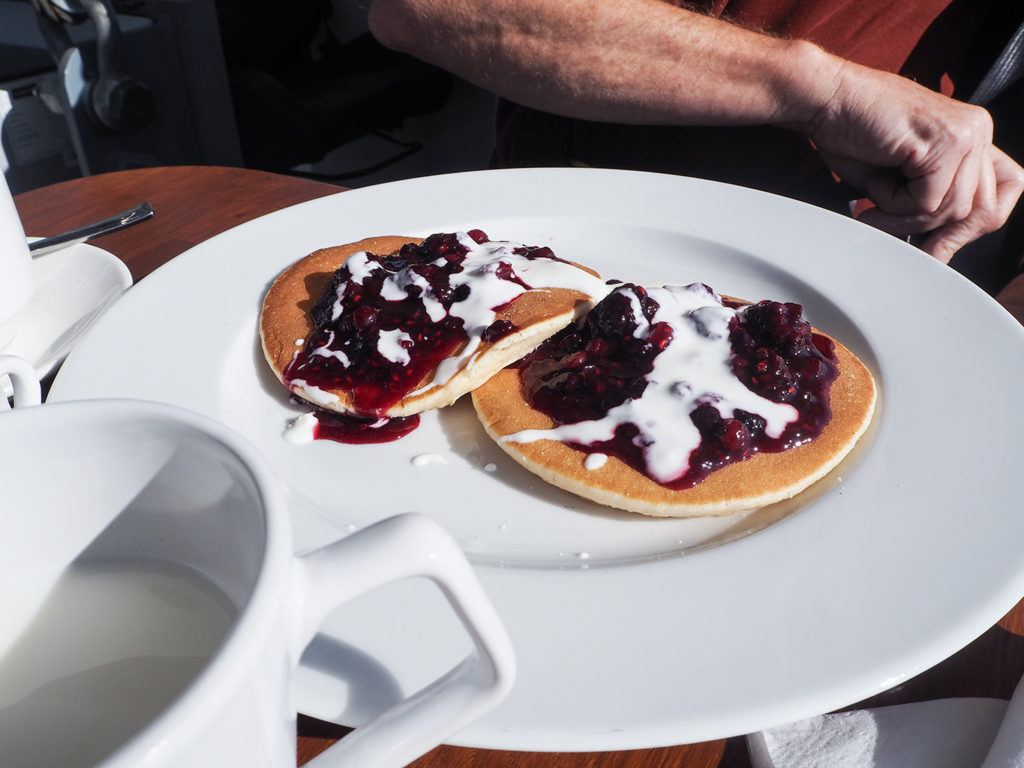 The experience lasted around 45 minutes and it was the perfect amount of time for a morning meal. You can also book to have a fine dining two course dinner in the evenings to add a little something extra to your meal out on the weekend. The tour dates from now include:
Lymington      11th-12th August
Basingstoke   24th-26th August –  Car-Fest (south)
Bournemouth 30th-2nd September – Bournemouth Air show
Portsmouth    5th-8th September
Winchester TBC
Find their website here: https://dinehigh-club.co.uk
Book your place on the next flight here: https://dinehigh-club.co.uk/book/
Author