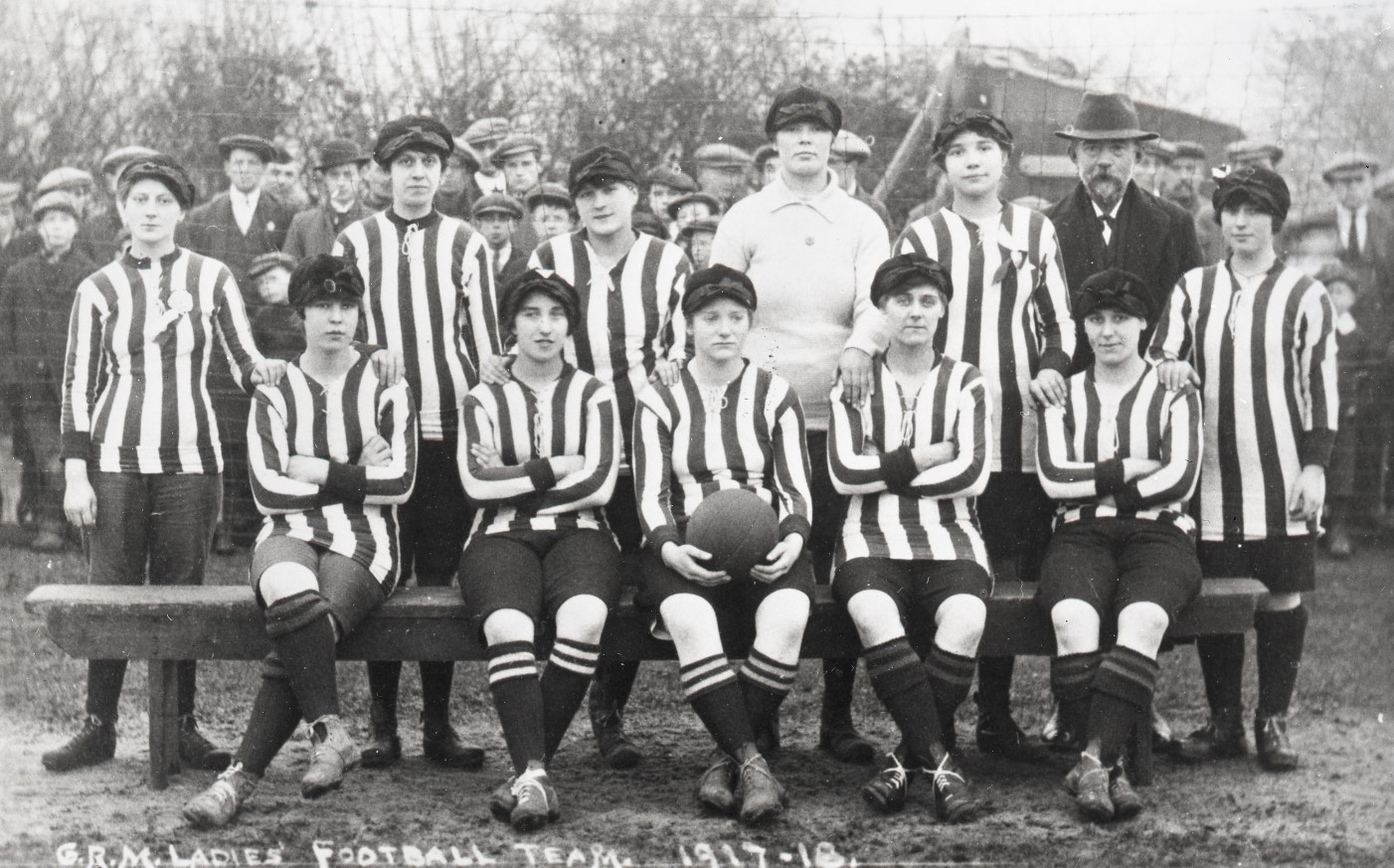 £500,000 from National Lottery to share 141 years of women's football
Southampton City Council joins UEFA Women's EURO 2022 summer of celebration in partnership with The FA
Stories of pioneering women and girls will be recorded for the first time
Full programme of activity will be developed for young people and schools
Southampton as one of the nine UEFA Women's EURO 2022 host cities is taking part in a National Lottery funded project to uncover the hidden history of women's football in a summer of celebration of the game, its players and communities.
In partnership with The FA, Southampton City Council has joined a number of other organisations across England for the project which has been awarded £500,000 by The National Lottery Heritage Fund.
It's an important year for women's football, as England hosts the UEFA Women's EURO and the Lionesses mark their 50th anniversary.
However, the history of the game goes back a lot further than many might think. This year also marks 141 years since women's football was first played professionally.
The National Lottery funded project aims to challenge the common perception of women's football being 'new' and change the nation's understanding of 'the English game'. In addition to the National Lottery funding, The FA and host cities have contributed nearly £600,000 to the project, making a total of £1,060,580.
For the very first time, information about every England player, captain, goal scorer and match score since 1972 will be researched, recorded and shared alongside the information that already exists about men's football. Hosted on England Football's website the record will continue to be updated, ensuring future female players are part of the nation's footballing story. The project will particularly explore the role of the LGBTQ+ community.
Southampton is one of nine UEFA Women's EURO 2022 host cities, taking part in a fantastic range of community events and celebrations this summer.
Founded in 1970, Southampton Women's F.C. won the FA Cup an astonishing eight times between 1971 and 1982 and remain the most successful women's team in Southampton. As part of the celebrations surrounding the tournament, SeaCity Museum will create an exhibition exploring the history of women's football in Southampton, which goes back at least to the First World War, when teams were formed by women workers in the local factories. The Museum will run an oral history project to interview ex-players, fans as well as current players and will be looking to collect artefacts relating to the women's game for the Museum's collection. The exhibition will open on 25 June 2022. A fun programme of activity will be developed for young people and schools, which will involve designing shirts, club badges and scarves.
Professor Jean Williams, who will be leading the historical research to support the programme, said: 'This National Lottery funded programme is of enormous significance as the first nationally coordinated project of its kind to, firstly collect the history of women's football in England, and secondly to share that unique heritage with the widest possible public audience. We are finding new artefacts and stories all the time, and are excited to share how women, and girls have historically pioneered football."
Councillor Spiros Vassiliou, Cabinet Member for Communities, Culture & Heritage, Southampton City Council, said: 'We are very excited that Southampton is a host city for the UEFA Women's EURO 2022 and we are proud of our rich football heritage, such as our Women's team winning the FA Cup eight times between 1971 and 1982. The City's ability to host large scale events and use key milestones to explore its culture and heritage, also makes it perfectly placed for our current bid to become UK City of Culture 2025.'
Author