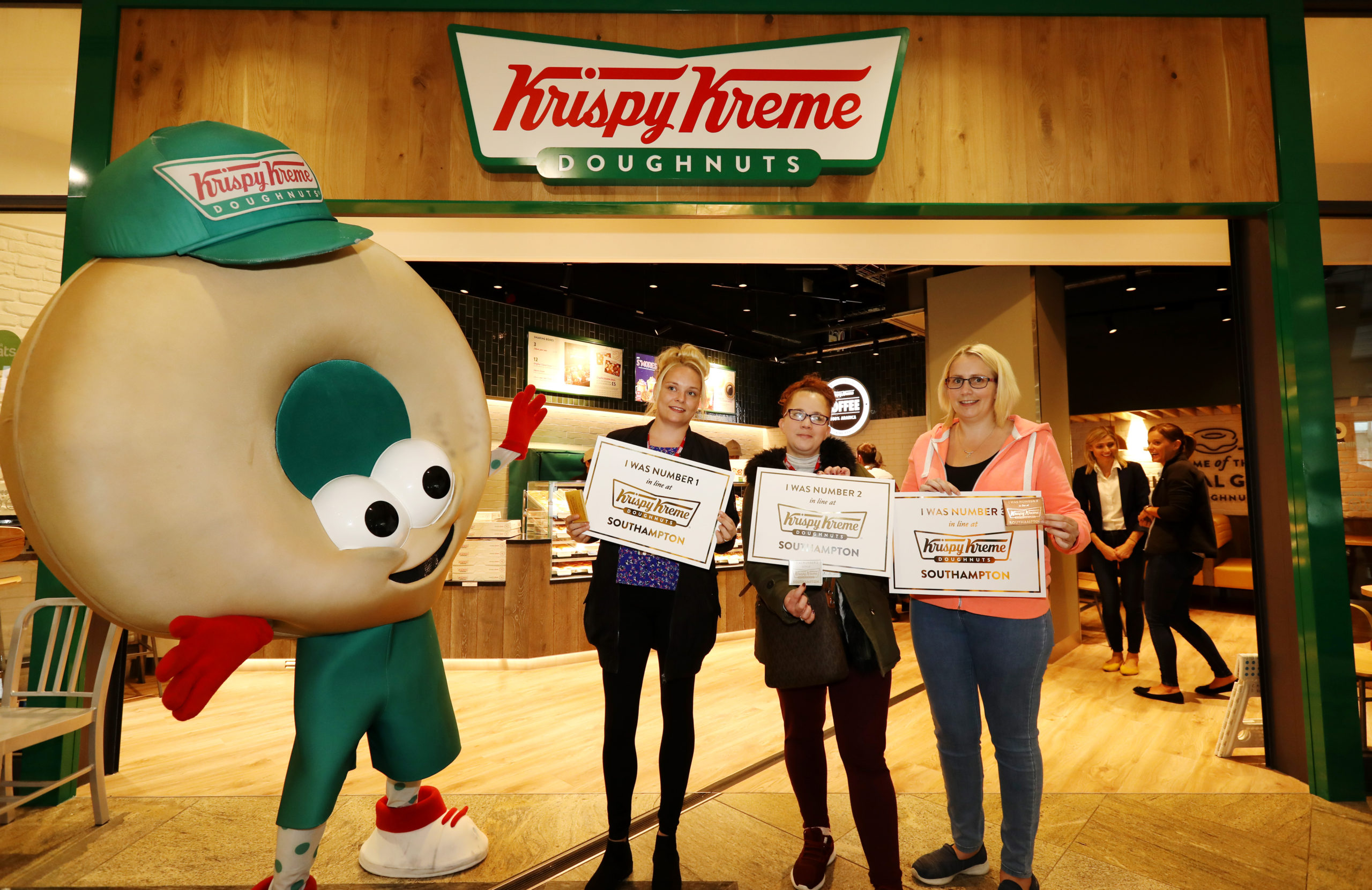 Westquay Shopping Centre celebrated the sweet refurbishment of its Krispy Kreme store this morning, which re-opened to a queue of eager fans, who travelled in especially to get their hands on the freshly made treats.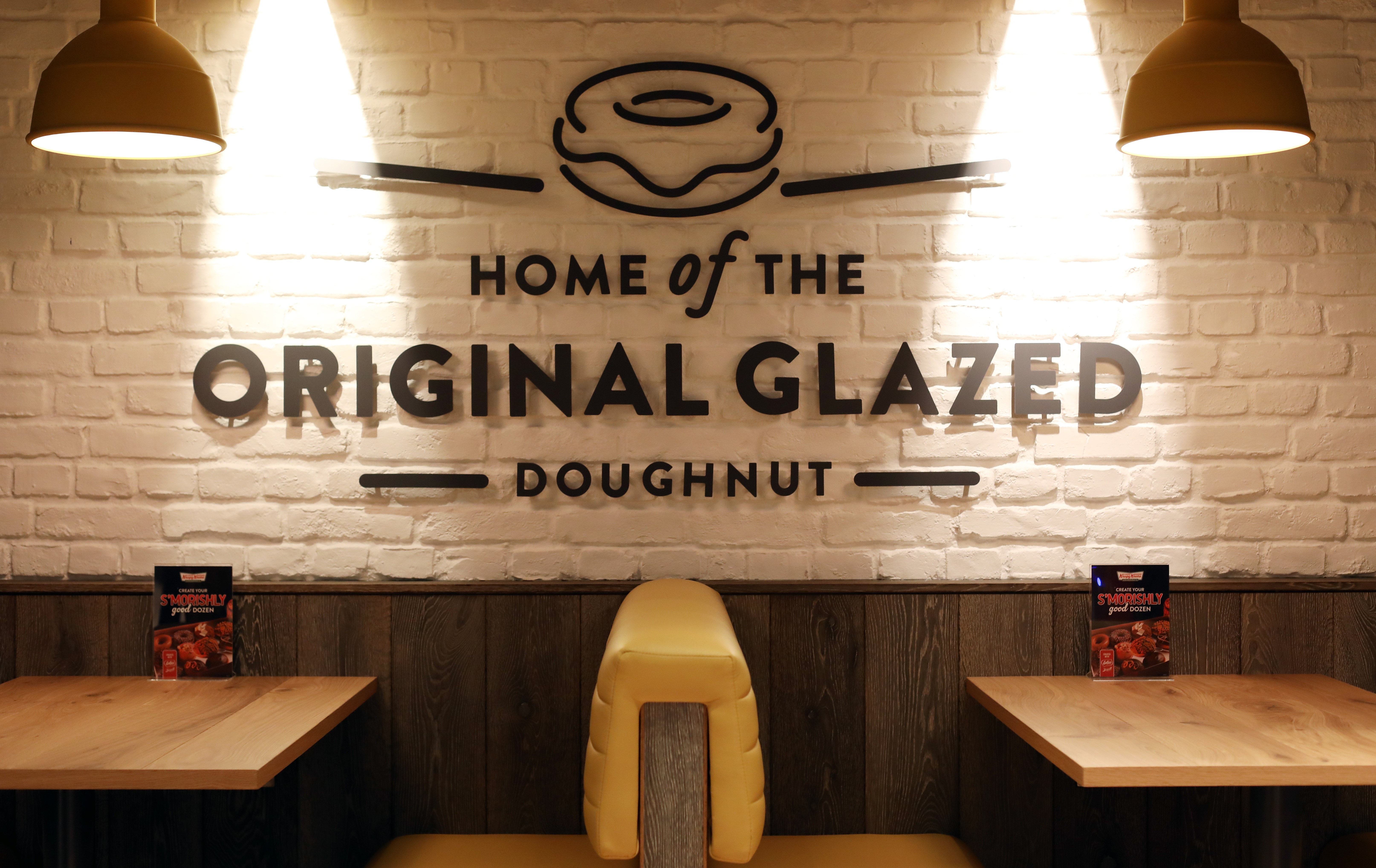 Jammy enough to be first, second and third in line, and win themselves extra special prizes, were Patricia Arthur, Louise Holbrook and Katherine Wellman. The first in line, Patricia, arrived at the shopping centre at 8am this morning. Showing her excitement for the new-look store, Patricia said: "I'm so happy that I'm first in line, I love Krispy Kreme and the new store looks great. I'm really glad I came along, it's been so much fun."
It wasn't just the first, second and third in line who bagged themselves tasty treats, customers throughout the day were given the opportunity to win delicious prizes when they took on our Krispy Kreme High Striker game. Plus, the store is giving customers the chance to win a Krispy Kreme dozen box of their very own design – all they need to do is pop by the store and pick up a 'Design Your Own Doughnut' form from the team, then follow the instructions on the form to enter!
Neil Williamson, Operations Director at Krispy Kreme, said "We had a fantastic time at Westquay this morning! It's been great to meet fans and continue spreading the joy of Krispy Kreme throughout the city – the reaction to our High Striker game has also been brilliant and we were delighted to dish out lots of tasty prizes to our deserving winners!"
Like us on Facebook 'Krispy Kreme UK', follow us on Twitter @krispykremeUK & Instagram @KrispyKremeUK.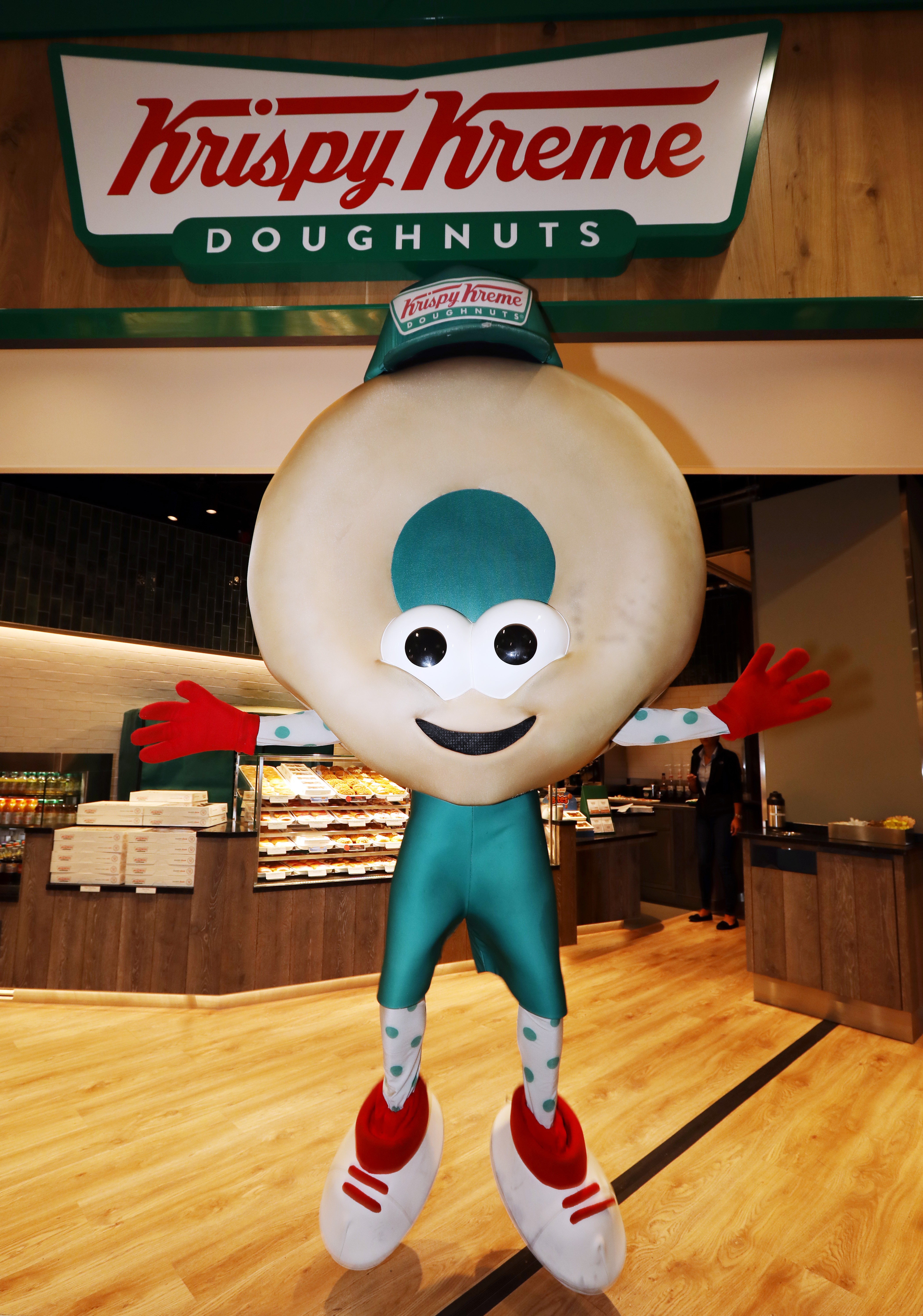 Author