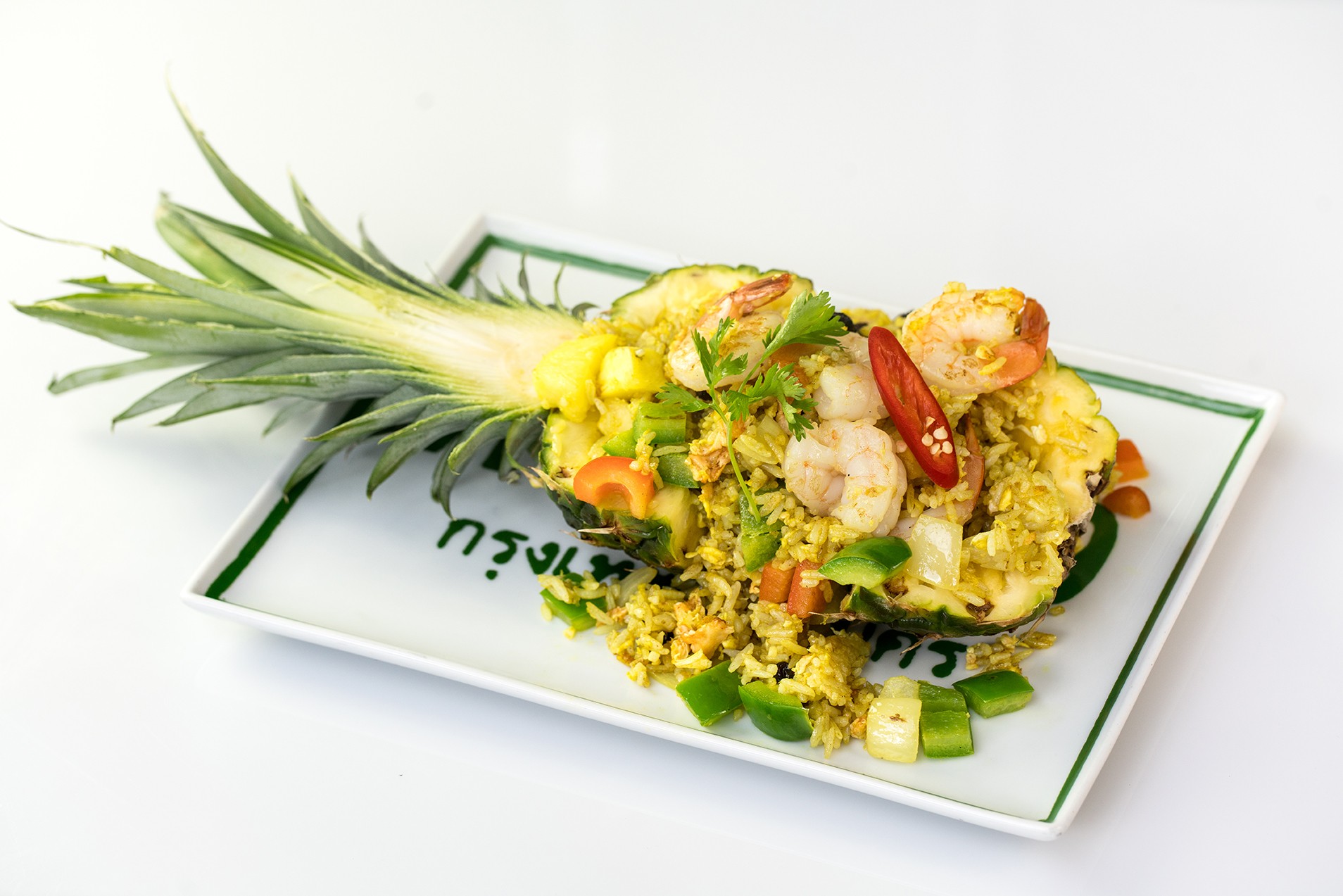 If you're looking for a way to impress your friends and family this week, then Thaikhun – the UK's favourite Thai street food restaurant, has you covered. To help you celebrate International Rice Week, Thaikhun has shared this quick recipe for one of its most loved dishes, King Prawn Pineapple Fried Rice. Easy to make and packed full of traditional Thai flavours, this dish will be sure to make a statement around the dinner table.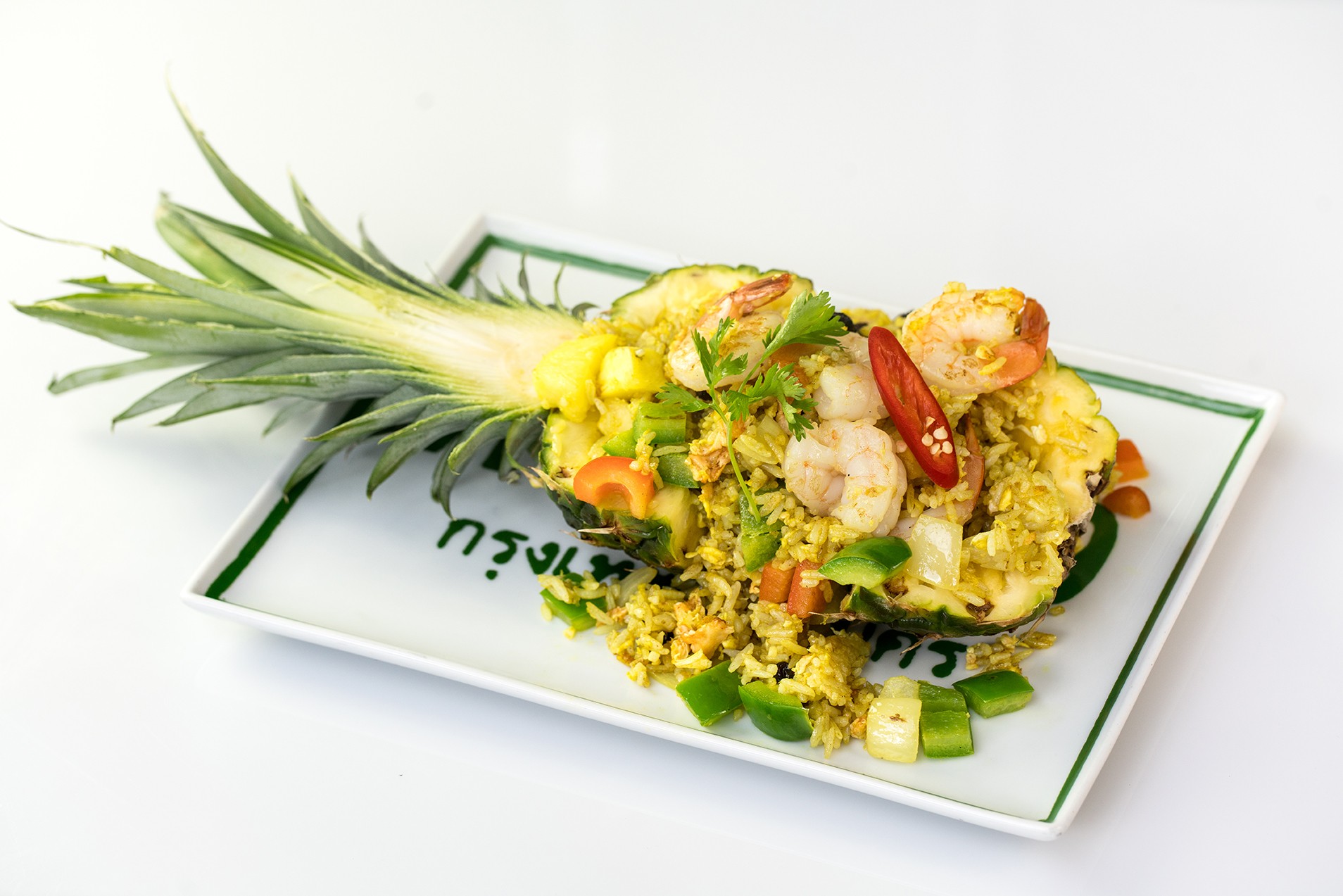 Serves 1
Ingredients:
200g prawns
½ Pineapple
20g cashew nuts
1/2 onion
1 half green pepper, 1 half red pepper
1 egg
1/2tsp turmeric powder
1tsp soy sauce
1tsp sugar
One handful of coriander
1tsp crispy fried onions
Pinch of salt
100g cooked jasmine rice
Method:
1.       Scoop out the pineapple chunks from the pineapple, to create a bowl. Cut the pineapple into bite-size chunks. Leave to the side.
2.       Chop the vegetables into small pieces.
3.       Heat oil in a wok or big frying pan and add the prawns. Once cooked, add the egg and stir-fry until lightly scrambled.
4.       Add the vegetables, cooked jasmine rice, pineapple, cashew nuts, turmeric powder, sugar, soy sauce, salt and stir-fry until mixed well and cooked until piping hot.
5.       Place the fried rice into the pineapple bowl made earlier and garnish with crispy fried onions and coriander.
Author