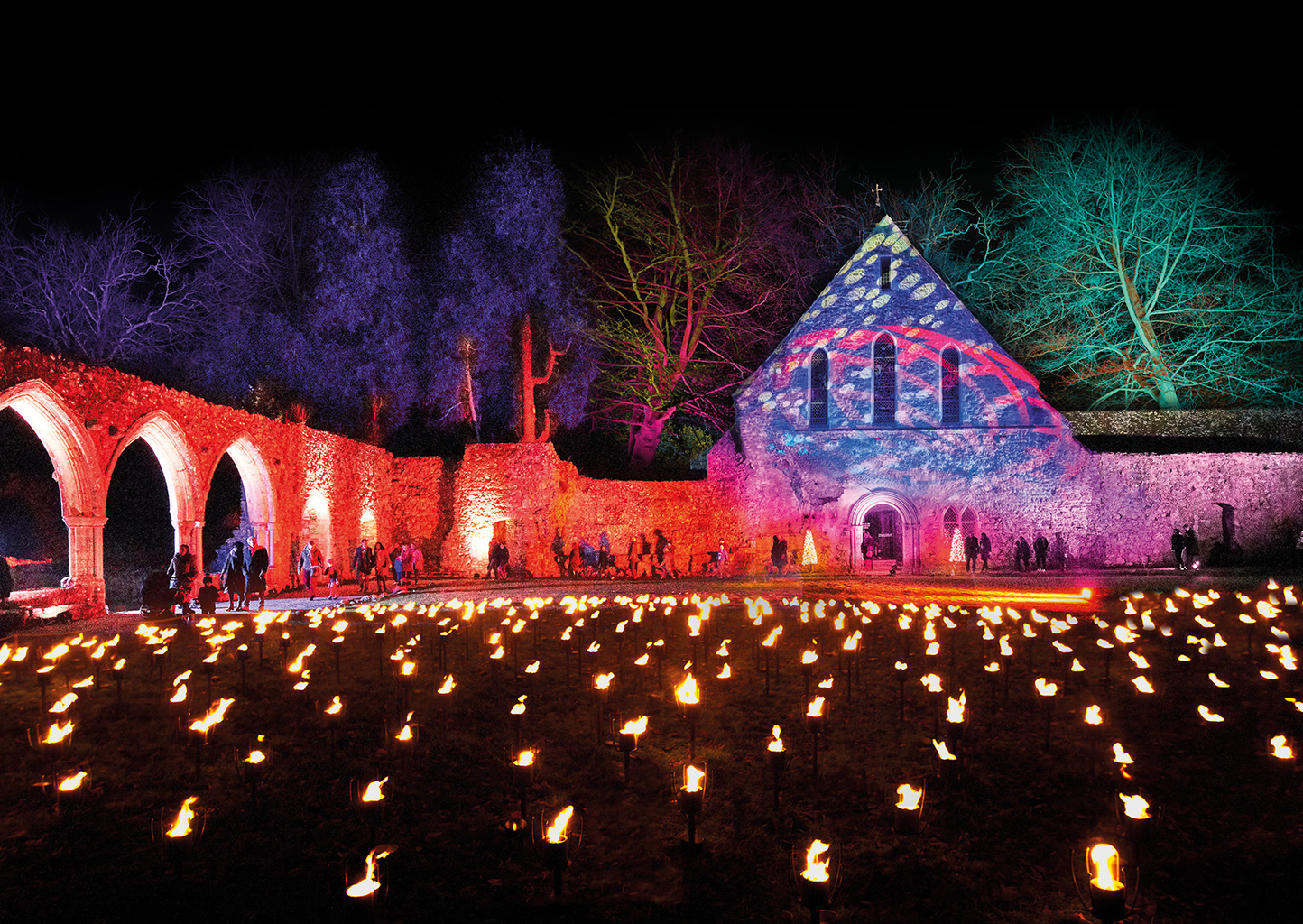 An illuminated Christmas trail for all the family
Preparations are underway for the new magical illuminated Christmas trail at Beaulieu as the medieval grounds of the abbey and Palace House are transformed from 23 November – 30 December 2018 at the New Forest attraction.
Specially designed for all the family to enjoy, Christmas at Beaulieu features a mile-long illuminated path with festive installations along the way. Created with Beaulieu's unique historic past as its inspiration, visitors can expect to be immersed in the sights and sounds of Christmas.
Spend an unmissable evening experience walking through the Tunnel of Light, a canopy festooned with over 100,000 twinkling pea-lights as the tree-tops glisten and the gardens and buildings shimmer with seasonal sparkle.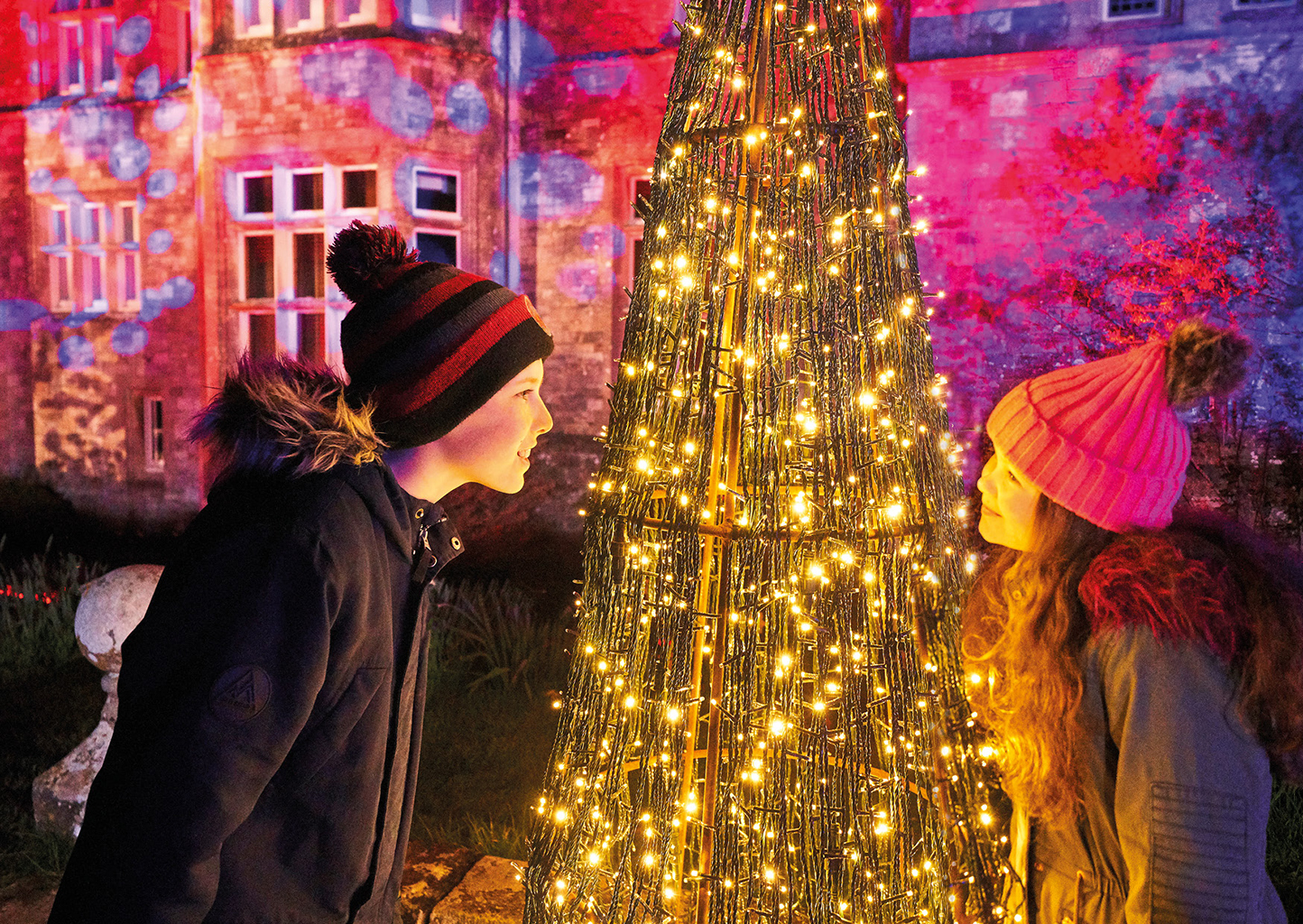 The ancestral Montagu home of Palace House will be aglow with beams of light which dance in time to much-loved Christmas classics. From the roof of Beaulieu's veteran bus, you may catch a glimpse of Father Christmas and his elves who will be greeting visitors.
Along the Icicle Walk, larger-than-life gleaming shards will guide visitors towards the Meadow of Light where thousands of fibre optic lights sway in unison. There are hidden surprises too – watch out for frosty snowflakes, shimmering stars and gigantic baubles where least expected.
A fabulous finale is waiting at the end of the trail – mesmerising voices of giant Singing Trees can be heard in the distance. Rising high into the night sky, visitors will finish the breathtaking trail with a cheerful Christmas blast of colour and light.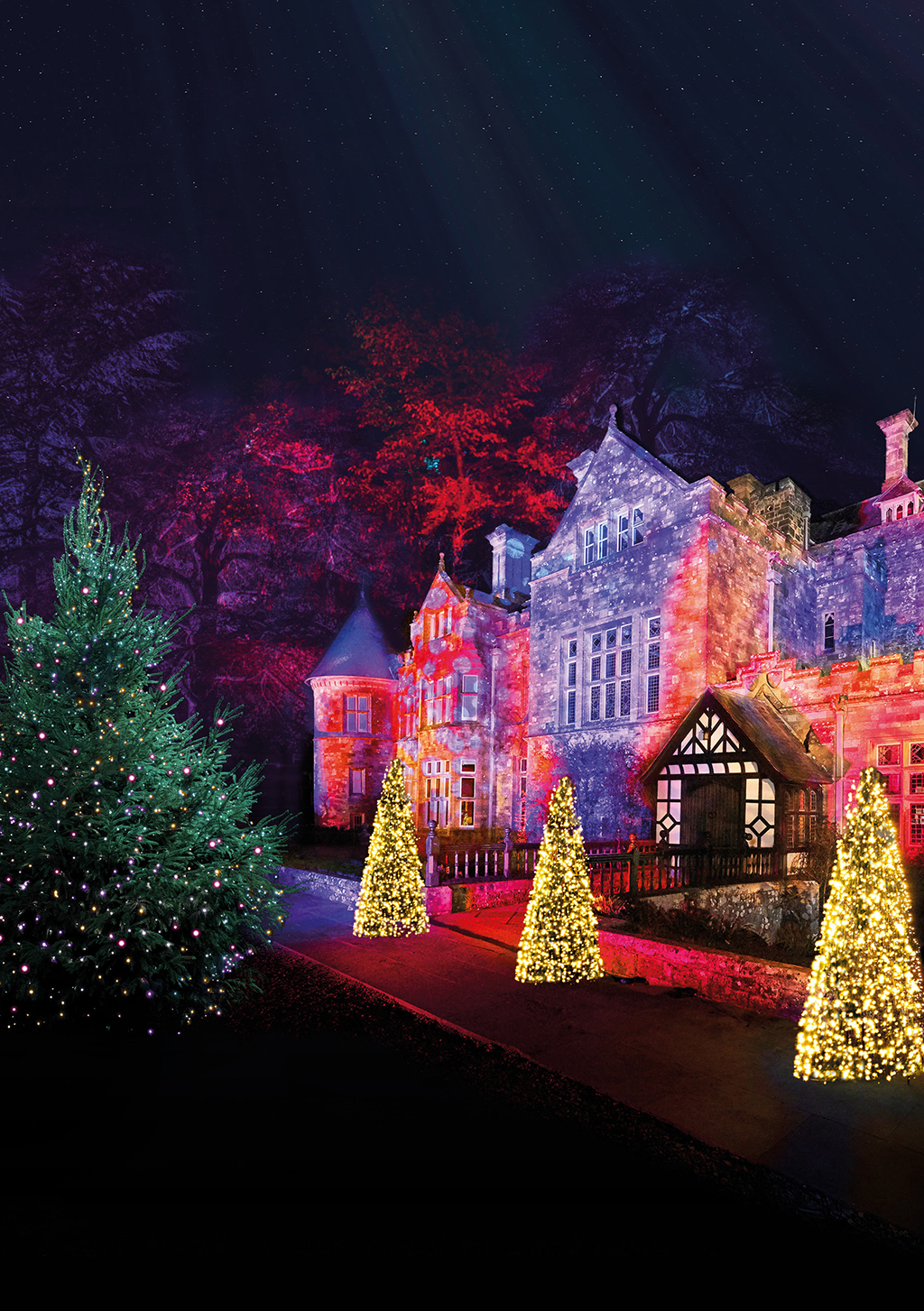 Visitors can complete their stroll under the stars with spiced cider*, mulled wine* or hot chocolate* while the aroma of roasting chestnuts fills the air. Toast marshmallows* at one of the fire pits, ride the vintage Carousel* or Ferris Wheel* and enjoy other traditional fare before picking up a Christmas gift or two at Beaulieu's shop*.
What: Christmas at Beaulieu, the magical, after-dark illuminated trail
When: From 23 November -30 December 2018
Why Visit: Discover a new Christmas light trail set within the beautiful landscape of Beaulieu, New Forest created for all the family to enjoy
Admission:  Advanced from: Adult £14.50, Child £8.00, Family £40.00 Under 5's & carers free 
Website: beaulieu.co.uk/christmas
Beaulieu, New Forest, Hampshire SO42 7ZN
#christmasatbeaulieu
Author