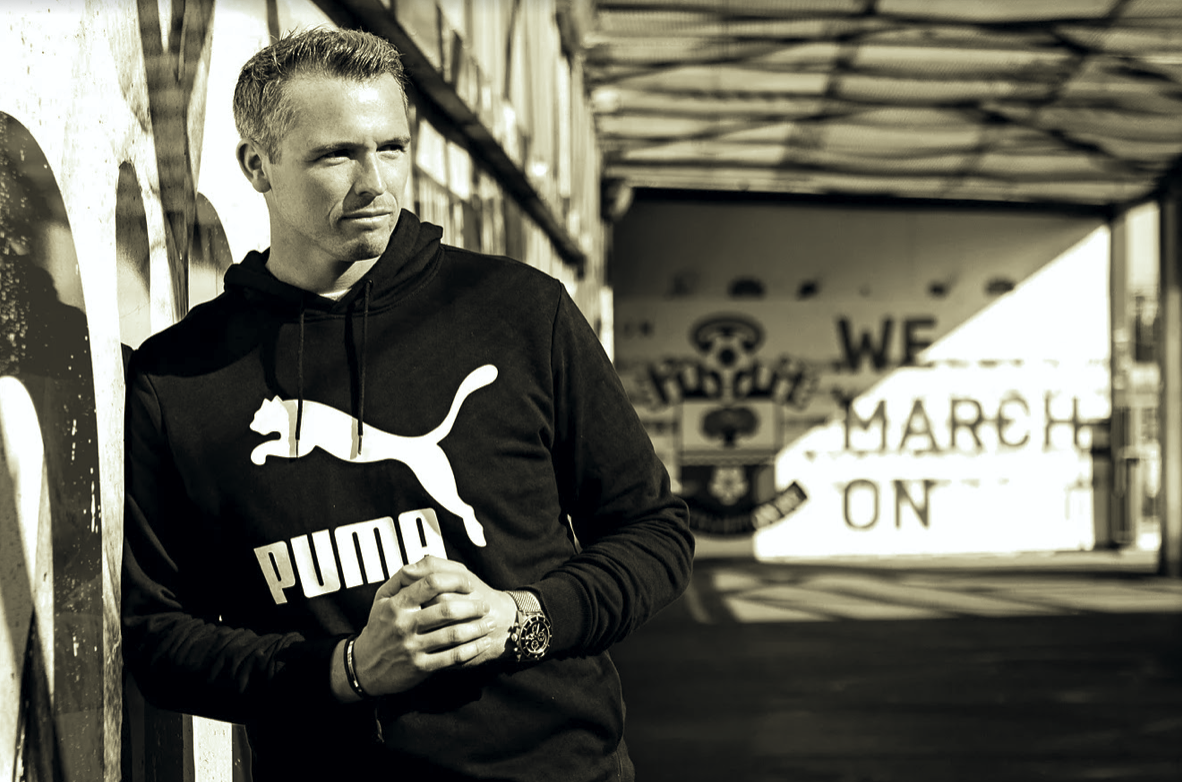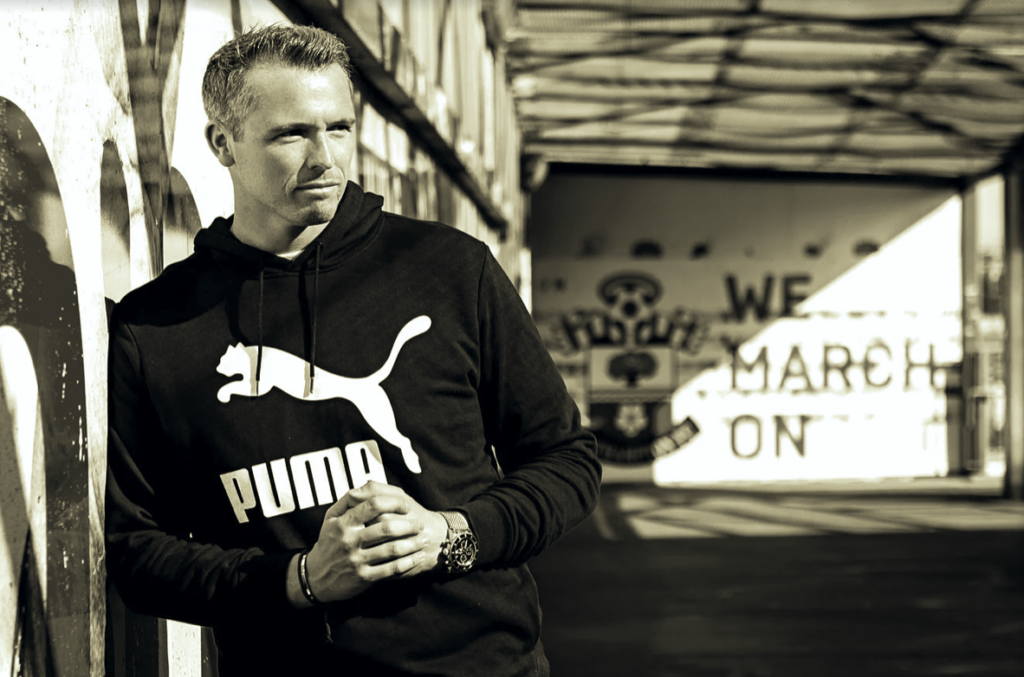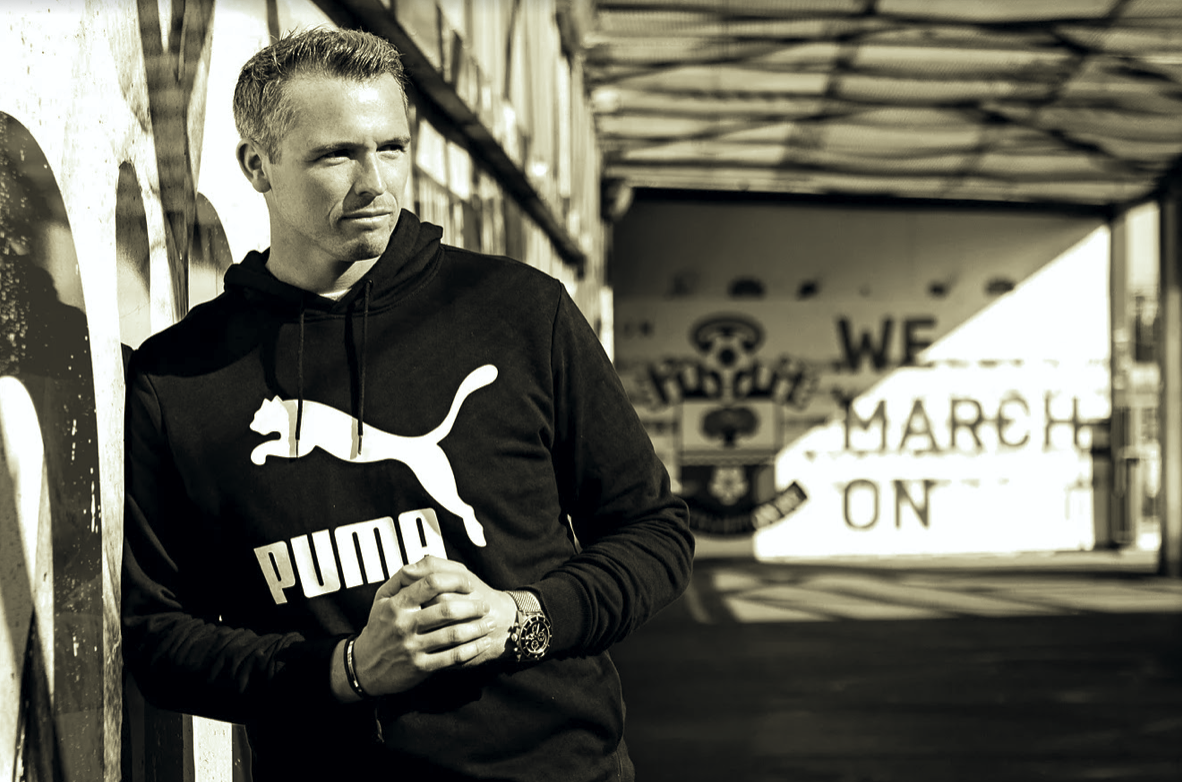 Today we're meeting Saints fan and business owner, Michael Kurn to talk about his business and success. Michael is a Southampton born Tv presenter and broadcaster and founder of "Life of a saint" and "desire, dream, vision" and tells us about some of his biggest achievements which include, working at the olympics games in rio, going to the commonwealth games, presenting the hockey cup and cricket world cup and presented the premier league
His biggest personal achievement he says "is keeping his grandads legacy alive, he drove into a minefield and rescued someone whilst under fire and got awarded a George medal and I've never let that history be forgotten and I've used that as my moral compass"
Michael has always wanted to do something with Southampton football club since he was a kid as it's his team and who he supports so after talking to his good friend, Mark Hugh, who was the former chairman of the club, about wanting to do something with the ex saints players as not every one of them is going to write an autobiography and he wanted to get all their stories out there,so they're not forgotten and he wanted to host events and interview them. Michael says "I wanted to find out things from how they were signed to the club, to their greatest achievements to post their career"
After writing a list as long as his arm of ex players he narrowed it down and set out to seek approval and gain the interviews and not one player said no. He states, "We've got a broad spectrum, we've got the Matt Le'tissier, we've got the Terry Paynes, we've got people like jerry caseys and we've got the Mike Earles, Bill Beany who were part of the club at an amazing period"
It's so important to tell their stories as they have such an incredible back story that if you were around at that time may know but if you're a newer or younger fan may not know their incredible back story or just how good of a player they were.
It grew quite quick and we want to continue to capture their legacy and these former legends, especially as its the 136th anniversary of the club in 2021, so there's so much history.
The success has been overwhelming for Michael from the response from Saints fans to the fact you can purchase the book in the store in the stadium. He is looking forward to September 2021 where he's hosting a big event which is an affordable way for fans to access and he's really excited to meet the fans too. He's aiming to keep his prices around £15/£20 a ticket opposed to £75/£100.
He wants to grow a community and support where he's from, where he's grown up and the he loves the city and feels it needs celebrating.
When talking about what Michael would tell his younger self, he says "be the hardest worker in the room" he feels he always worked hard and always worked as hard as he could but of course he could have worked harder, alongside this he said he wouldn't change a thing he's done. He states "Would I be more successful if I had a pushy parent" and "wether we like it or not we have to be there, we have to be there, so work hard and cease the moment" when talking about trying hard in school.
Michaels favourite motivational quote is by Muhammed Ali he says "Champions aren't made in gyms. Champions are made from something they have deep inside them: A desire, a dream, a vision. They have to have last-minute stamina, they have to be a little faster, they have to have the skill and the will."
Michael states he "I see myself as a leader, I pave the way but I'll bring a team with me and push people in front of me to see them succeed and I love seeing others succeed and I want to empower people"
Follow him on Instagram here: https://www.instagram.com/michaelkurn/
Find his links here: https://linktr.ee/michaelkurn
Author