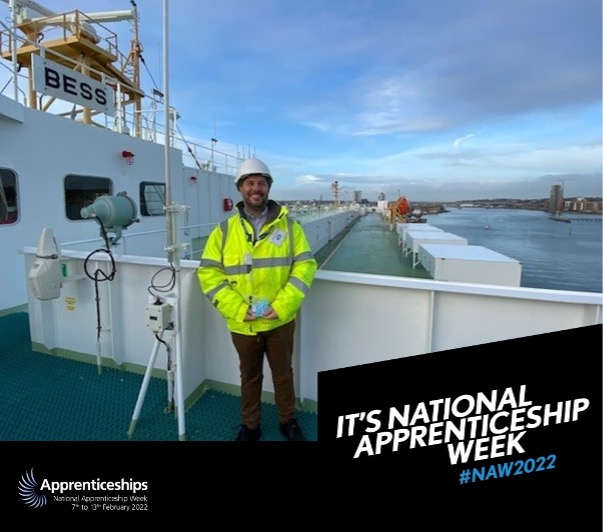 This year's National Apprenticeship Week (NAW) kicks off on Monday 7 February, giving us the perfect opportunity to celebrate the incredible work and achievements of local apprentices and employers. Southampton City Council will be shining the spotlight on our apprentices in a week packed full of events to mark the 15th annual NAW under the theme 'Build the Future'.
Apprenticeships are an excellent way for our staff – both existing and those newly recruited in apprenticeship posts – to build their futures by gaining qualifications while working and earning at the same time. Our apprenticeship numbers have consistently risen year on year and we currently have 166 apprentices on programme – which promises some brilliant success stories and achievements to celebrate next week! We're also entering the fourth year of our ever popular Grow Our Own Social Workers apprenticeship programme, where we work hard to upskill our own workforce using degree apprenticeships in social work.
This offers our staff an invaluable career development opportunity as well as simultaneously filling the gap in the social care sector, which benefits the local community. In addition to our internal apprentices, we have also helped 18 local organisations to pay for the training of 30 apprentices in the past year. Southampton City Council pledge our unused apprenticeship funds to help support smaller organisations upskill their workforce and we have transferred over £260,000 of our unused apprenticeship levy in the last year to help smaller businesses grow and develop. 
Head over to SCC's social media channels next week (@SouthamptonCC) / Twitter and on Southampton City Council | Facebook) to see a compilation of shout outs for our apprentices. There will be quotes and video clips from the apprentices themselves about how rewarding their apprenticeship journeys have been and learn about the real-life impact apprenticeships can have for individuals. We will also be hosting a virtual apprenticeship graduation ceremony on Thursday 10 February to commend those who have completed an apprenticeship with the council over the past year – which is no mean feat in the middle of a pandemic! 
The apprentices themselves will take the reins on Wednesday 9 February for multiple 'Ask an Apprentice' sessions and local training providers will join us on Monday and Friday to showcase the array of qualifications they have on offer. This is another packed virtual NAW schedule, and it looks set to be a brilliant and well-deserved celebration for our apprentices and those across the country. 
Cabinet Member for Growth, Councillor Jeremy Moulton said: "National Apprenticeship Week is a fantastic way to recognise the hard work and continued success of apprentices both locally and across the country. Apprenticeships continue to be an invaluable way for existing staff members and those joining businesses in apprentice posts to develop their careers. It is brilliant to see a growing number of organisations supporting their workforce through apprenticeships. "I look forward to seeing the events and celebrations taking place next week to mark National Apprenticeship week. It will be a great way to learn more about the key work our apprentices are doing and the successes they have achieved throughout the year."
NAW 2022 Toolkit (apprenticeships.gov.uk)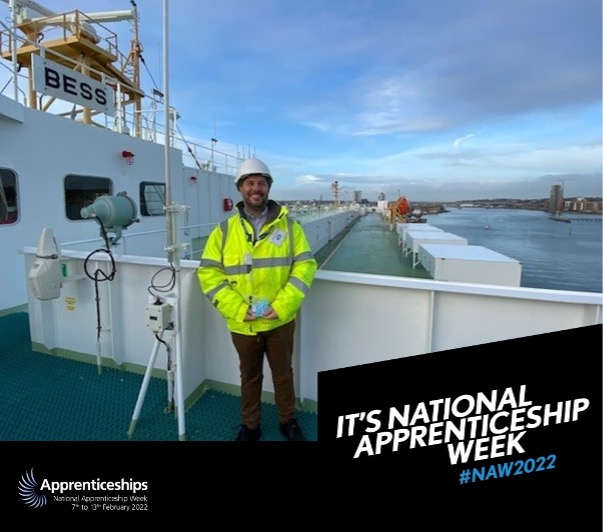 National Apprenticeship Week profile – Stewart Barrow
Stewart joined Southampton City Council in October 2021 in a new apprenticeship post as an Apprentice Environmental Health Practitioner.
He has been studying toward his Level 6 Environmental Health Practitioner apprenticeship (which is equivalent to a degree!) while working full time at the council. Despite only being four months into his qualification, he has already been given glowing reviews from his trainer and team for all the hard work he's achieved!
When we caught up with Stewart, he said this about his apprenticeship journey so far:
"I thought juggling work, children and study would be hard; I was right but taking on an apprenticeship has been the best decision I ever made and worth every minute.
Learning about microbiology, climate change and law has given me knowledge combined with experience from on-the-job training, the perfect combination".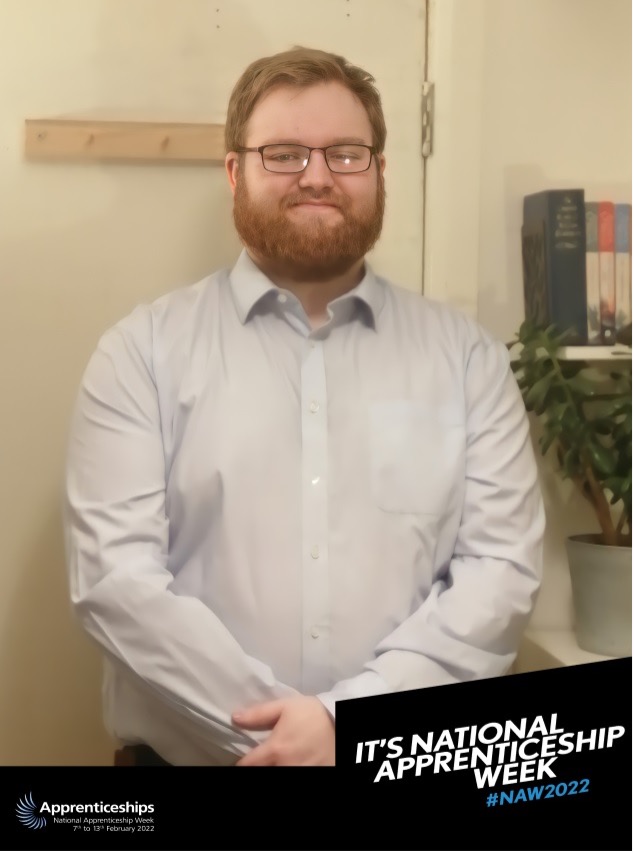 National Apprenticeship Week profile – Charles Drain
Meet our Apprentice Organisational Development Assistant, Charles, who joined Southampton City Council back in April 2021.
Charles is a valued member of the Organisational Development team and his apprenticeship trainers have said he continuously exceeds expectations and is making excellent progress with his Level 3 Business Administration apprenticeship… very high praise indeed!
We had a chat with Charles to see how he's found working as an apprentice at the council:
"My apprenticeship provides an ideal opportunity for me to learn while I earn – I've gained invaluable experience in the workplace while also following a structured development plan that sets out achievable goals.
It has made the process of changing industries much smoother and easier than it otherwise would have been and allowed me to balance my work and home commitments.
I would thoroughly recommend an apprenticeship to anyone wanting to learn new skills while continuing to work."
Author