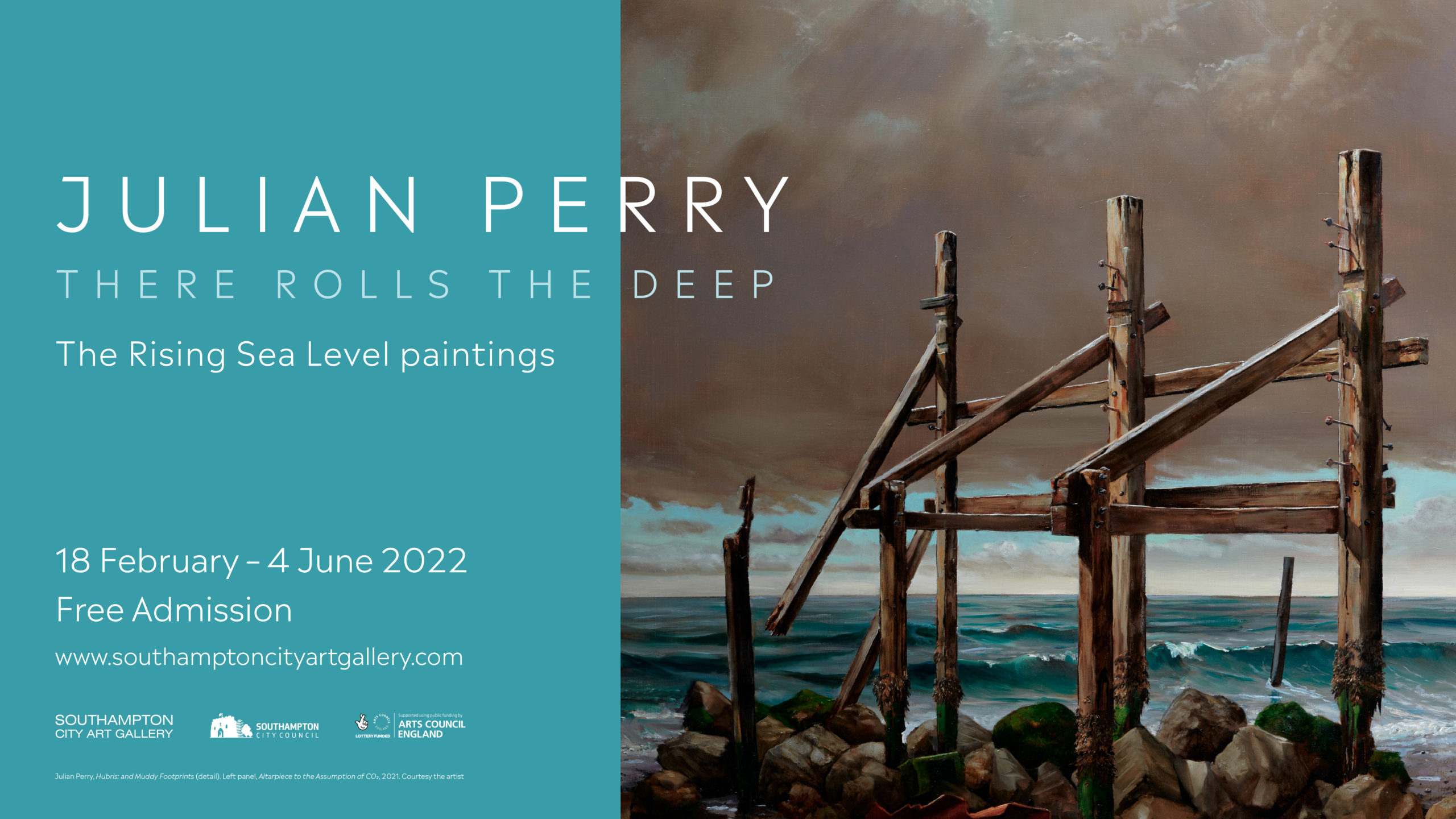 In line with Southampton's UK City of Culture 2025 ambitions and Greener City vision, Southampton City Art Gallery is excited to announce a series of exhibitions that explore environmental concerns and the impact of climate change.
The season begins with Earth Art: The Common Ground now open at Southampton City Art Gallery. It features sculpture, drawing and photography from Southampton's collection by key practitioners of the Land Art movement, including Richard Long, Andy Goldsworthy and Tony Cragg. Earth Art, also known as Land Art, is a movement that draws on the natural landscape to create sculptures, on-site structures recorded as photographs, sometimes with text and other art forms that embody a direct relationship with the environment.
Land Art was part of a wider conceptual movement in the 1960s and 70s and reflected the increasing concerns about the environmental damage being done to the Earth. This revolutionary approach to escape the gallery is how landscape artists came to reflect the cultural, political and social issues of that time, which remain very relevant today.
Opening on 18 February, the Gallery presents There Rolls the Deep: The Rising Sea Level Paintings. This exhibition shows new paintings by Julian Perry, that explore coastal erosion as emblematic of the challenges facing the world. The exhibition is a passionate response to climate change including the damaging effects of rising sea levels and resulting erosion on the UK's coastline that have inspired the artist to produce powerful new images. These works are funded by a grant from Arts Council England.
Perry's work has attracted considerable international attention, including exhibiting at the 2015 Venice Biennale and featuring in papers published by the Paul Mellon Center for studies in British Art at Yale in the United States. The exhibition will contain over 30 new works by Perry as well as studies and objects found on our eroding shores. Also included within the exhibition will be works from Southampton's internationally renowned fine art collection that have inspired Perry by artists including J.M.W. Turner, Albrecht Dürer, Gustave Courbet and William Nicholson.
Later in the year, the Gallery will host Kurt Jackson's Biodiversity (opening 28 May), an exhibition of paintings, found objects and sculptures by Jackson. The works were made in locations across the UK, including the New Forest and south coast, and reflect the specific biodiversity in each area. His work reflects the amazingly biodiverse world we live in and how this is changing as a result of human activity and climate change. This new body of work focuses on the vital interdependence of the lifeforms and landscapes which make up our environment.
Environmental concerns are central to Julian Perry's practise. He says: "In my work, each of the thousands of painted marks represents a commitment on my behalf to communicate the [truth/tragedy] of what is being lost."
Kurt Jackson says: "My aim is to raise awareness of the intricate, beautiful, but vulnerable ecosystems that exist all around us. By being aware of the life we share this planet with, we can appreciate and hopefully conserve it. Some of the most important natural habitats in the country including ancient forest, lowland heath and salt marsh are literally on Southampton's doorstep."
Spiros Vassiliou, Cabinet Member for Communities, Culture & Heritage, Southampton City Council, said: "Climate change is one of the biggest challenges we face, and this compelling exhibition shows the current and impending effects it has on our local environment. It's an important story to tell as Southampton bids to become UK City of Culture 2025 and for our commitment to delivering Net Zero by 2030 in Southampton."
Please consider the impact on the environment when visiting the Gallery. The Travel Southampton section of the My Journey website provides a wealth of information to help you rethink your journey and explore alternatives to car travel where possible. 
Author