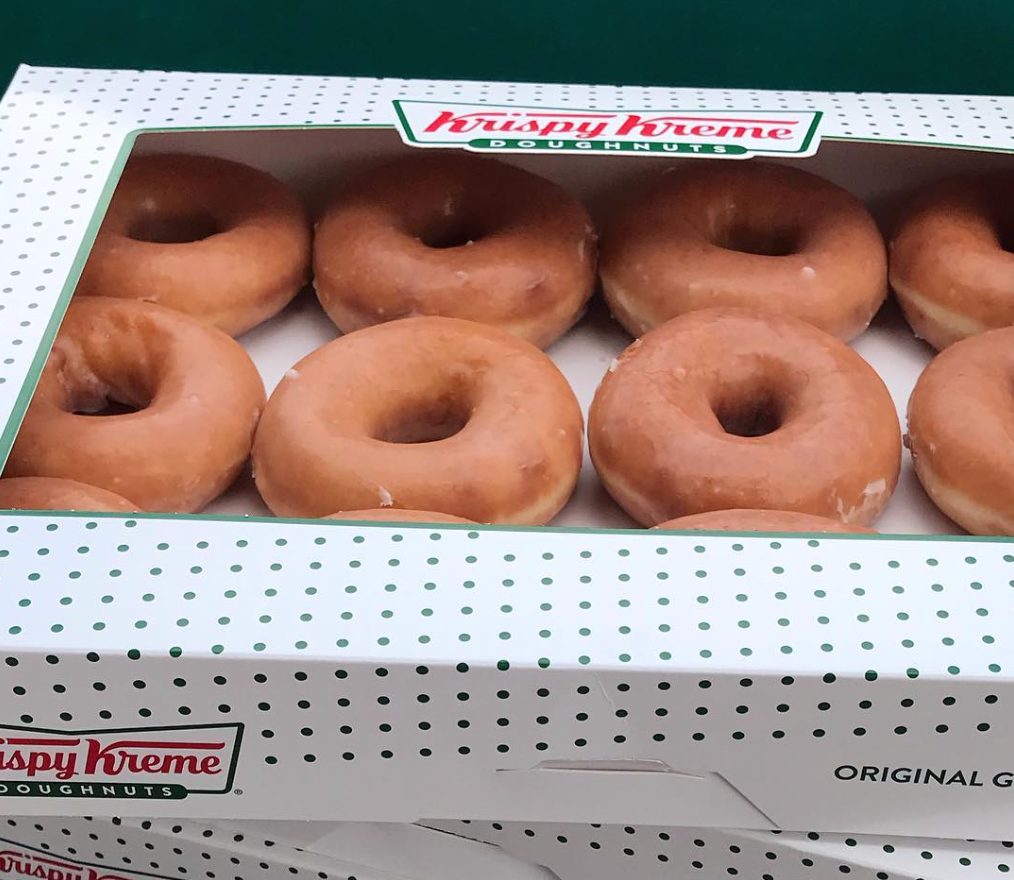 Southampton locals can't get enough of the sweet taste of Krispy Kreme since the doughnut-maker re-opened its doors in the Westquay Shopping Centre in September. The outlet has welcomed nearly 13,000 fans through its doors and has sold over 60,000 doughnuts since its grand re-opening!
It's needless to say that Southampton locals know their doughnuts, with the delicious Original Glazed prevailing as the most popular doughnut flavour at the outlet.
Neil Williamson, UK Operations Director at Krispy Kreme, said: "We're so happy to hear that the Southampton locals are enjoying the new-look store at the Westquay Shopping Centre, we can't believe how many doughnuts have been sold since the re-opening and we're delighted to see our much-loved Original Glazed taking pride of place as a fan favourite!"
On offer in the outlet are 16 varieties of delicious, melt-in-the-mouth treats – from the classic Original Glazed to the irresistible Chocolate Dreamcake, alongside limited edition varieties throughout the year.
Like us on Facebook 'Krispy Kreme UK', follow us on Twitter @krispykremeUK & Instagram 'KrispyKremeUK'.
Author