The city's key landmarks will be lit up in purple this month to mark Southampton's successful partnership with a safer city scheme – and residents, students and city workers are invited to join in!
After winning the coveted Purple Flag status last month – an accreditation that sees cities recognised for safety on the streets after dark – venues such as the O2 Guildhall, The Grand, God's House Tower and MAST Mayflower Studios will be lit up in purple from 17th – 23rd April to celebrate.
Residents can also benefit from a week-long event of special offers on food and drink, as well as other purple-themed discounts and events, as part of a "Paint the Town Purple" campaign, spearheaded by the city's Business Improvement District (BID) GO! Southampton.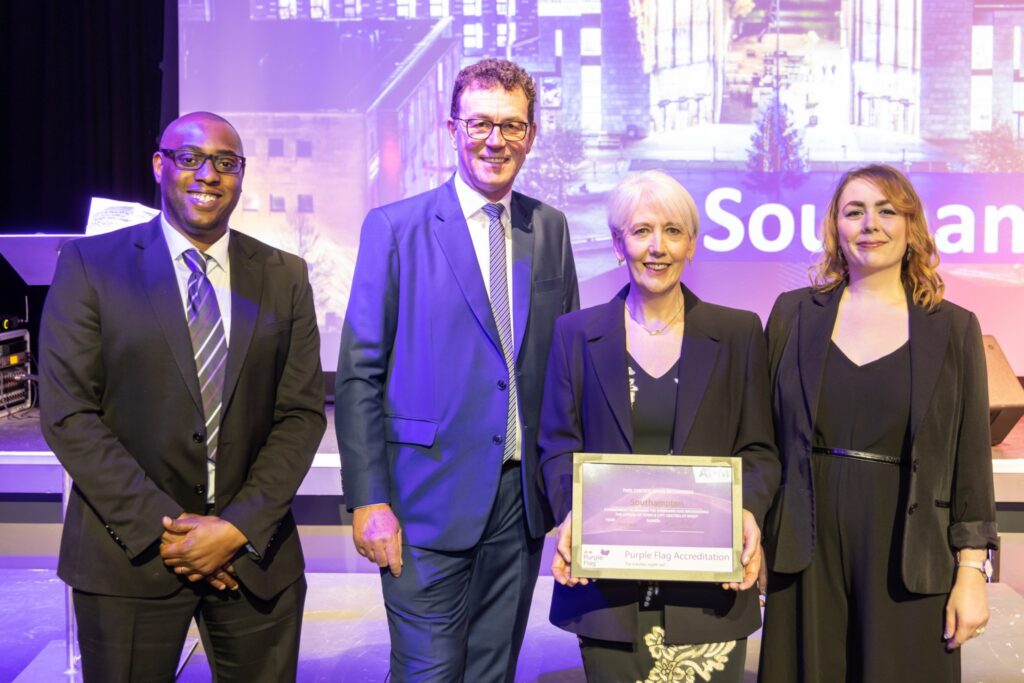 Among the businesses participating in the Paint the Town Purple celebrations is Revolucion de Cuba, which will be introducing a special purple cocktail for the occasion.
Oliver Markham-Bradley, Sales and Events Manager at Revolucion de Cuba Southampton said: "Night time safety in our city is paramount, especially in a business like ours. It's important to us that our customers and staff members feel safe when travelling to and from venues in Southampton. We'd love everyone to join in the celebrations, it's a great chance to explore what's on offer in the city."
The Purple Flag scheme, organised by the Association of Town and City Management (ATCM), recognises cities and towns that take measures to ensure their vibrant centres are safe, diverse, vibrant, appealing, well-managed, and offer a positive experience to consumers.
The award was presented with the official Purple Flag award at a ceremony in Liverpool on 23 March, hosted by ATCM. The Purple Flag assessors and panel were particularly impressed by the high standard of street cleaning across the city as well as the absence of graffiti and litter, the evident strength of partnership working, and the provision of a significantly well-resourced and professional triage facility run by St John Ambulance, which was well integrated into the overall running of the night-time economy.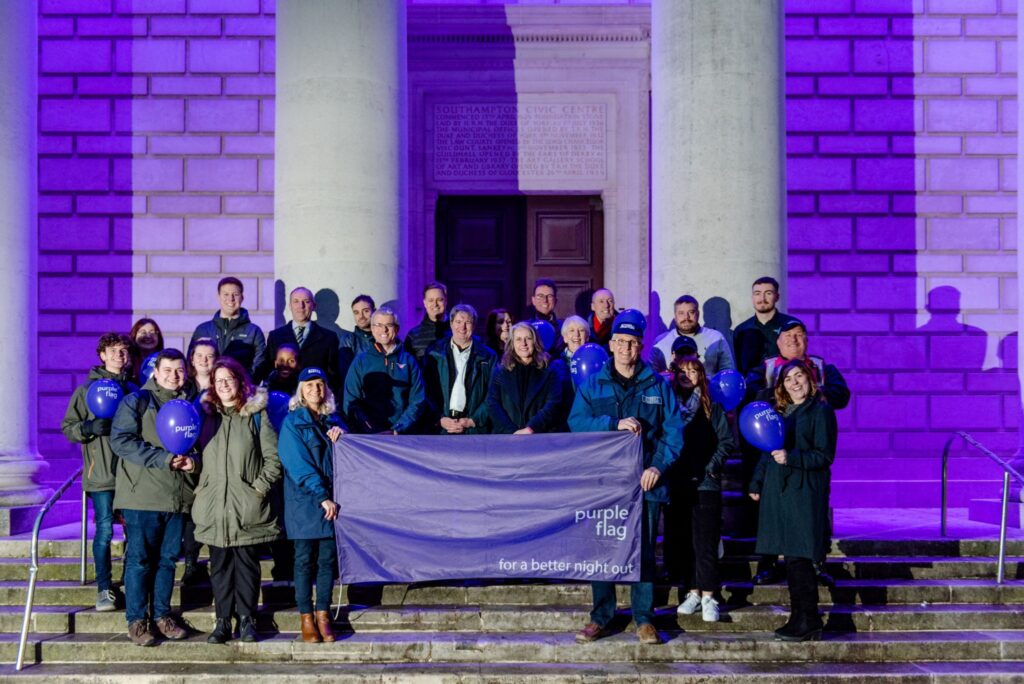 After the awards took place, GO! Southampton wanted to continue the celebrations back home in Southampton with this week-long event.
Stephen Manion, Executive Director at GO! Southampton is delighted the city has been awarded Purple Flag status, saying: "The night-time economy was hit hard during the pandemic, and we want to do all we can to encourage the businesses and residents of Southampton back into the city centre. Whether you are a family wanting to go for a meal, a couple seeking an evening theatre show, friends look for an evening stroll around the shops, students looking for a drink or a large group looking for live music, Southampton has it all.
We'd like to thank all the local partners and businesses involved in the year-long application process and we hope residents will join us in the local bars, restaurants and cafes for a few celebrations."
There will be a Purple Party held in the city centre on 17th April as a thank you to those who supported GO! Southampton with the Purple Flag submission.
For more information, visit: www.visitsouthampton.co.uk/purpleflag
Author