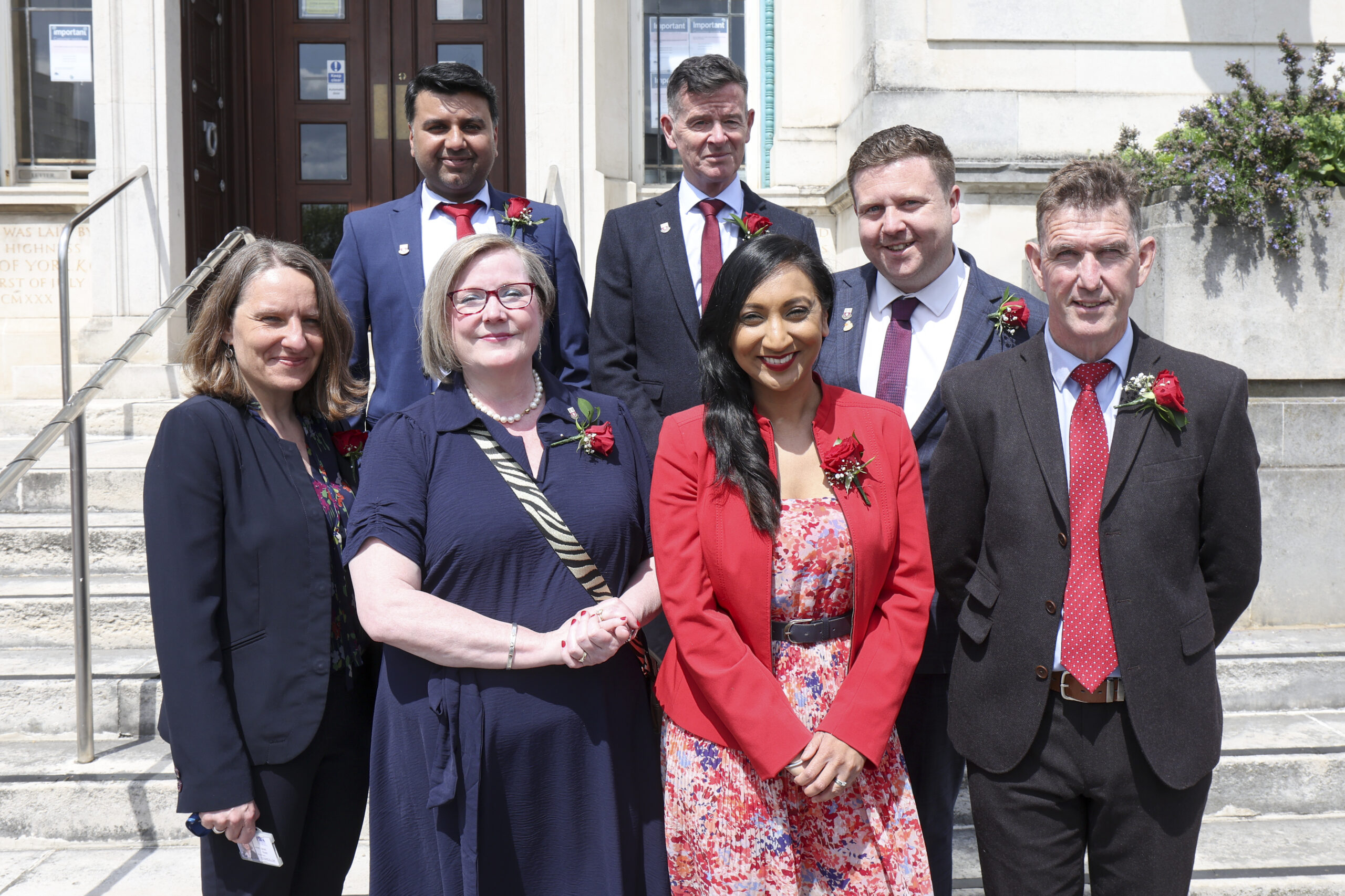 Leader and Cabinet announced following recent local election
The Annual General Meeting of Southampton City Council took place today (17 May 2022) at which the Leader of Southampton City Council and Cabinet took office, following the 2023 Local Elections.
Following a review by the Local Government Boundary Commission for England which resulted in several ward boundary changes and the creation of a new ward in the city, 51 Southampton City Council seats were up for election across 17 wards on Thursday 4 May 2023. You can read more information on the outcome of the boundary review.
Due to the abandonment of the Coxford poll, only 48 seats have been filled at this point, meaning 48 councillors across 16 of the city's wards have been elected.
Following the election, the make-up of the council is currently 35 seats for the Labour Party, 9 seats for the Conservative Party, 3 seats for the Liberal Democrats and 1 seat for the Green Party, and 3 seats in the Coxford ward currently vacant.
The Labour Group retained control of the council, and the Leader of the Council remains as Councillor Satvir Kaur.
Today she appointed a new Cabinet which is as follows:
• Leader – Councillor Satvir Kaur
• Deputy Leader and Cabinet Member for Adults, Housing and Health – Councillor Lorna Fielker
• Cabinet Member for Finance and Change – Councillor Steve Leggett
• Cabinet Member for Economic Development – Councillor Sarah Bogle
• Cabinet Member for Environment and Transport – Councillor Eamonn Keogh
• Cabinet Member for Children and Learning – Councillor Alexander Winning
• Cabinet Member for Communities and Leisure – Councillor Toqeer Kataria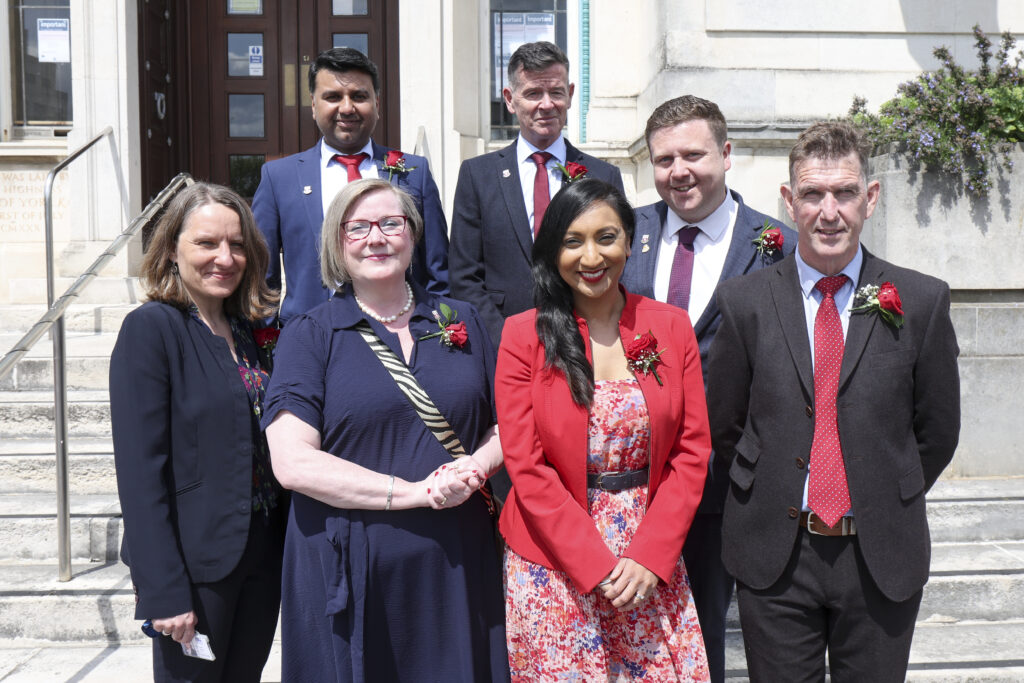 Top row L-R: Cllr Kataria, Cllr Leggett, Cllr Winning Bottom row L-R: Cllr Bogle, Cllr Fielker, Cllr Kaur, Cllr Keogh
Councillor Satvir Kaur comments on the priorities of the administration:
"Thank you to everyone that came out and voted in the Local Elections earlier this month. It's the first 'all-out' election we've had in the city for over two decades, and resets the political landscape following the recent boundary review.
"A huge thank you to the people of Southampton, who gave their over-whelming trust and confidence in the Labour administration to continue to lead our city, deliver for them and improve our communities. From the thousands of conversations we had with residents on their doorsteps, we know that many are concerned with national issues, like the cost of living crisis, which are impacting us locally. We will continue to ensure that every pound the council spends works for local people, and that we offer value for money, while focusing on growth and jobs.
"Despite the challenges, we know that people across Southampton still remain hugely ambitious for themselves, their families and our great city. We look forward to working with you and our partners to take Southampton forwards, and create a place to be proud of – a family city, that is safer, greener, and more affordable for everyone."
Author