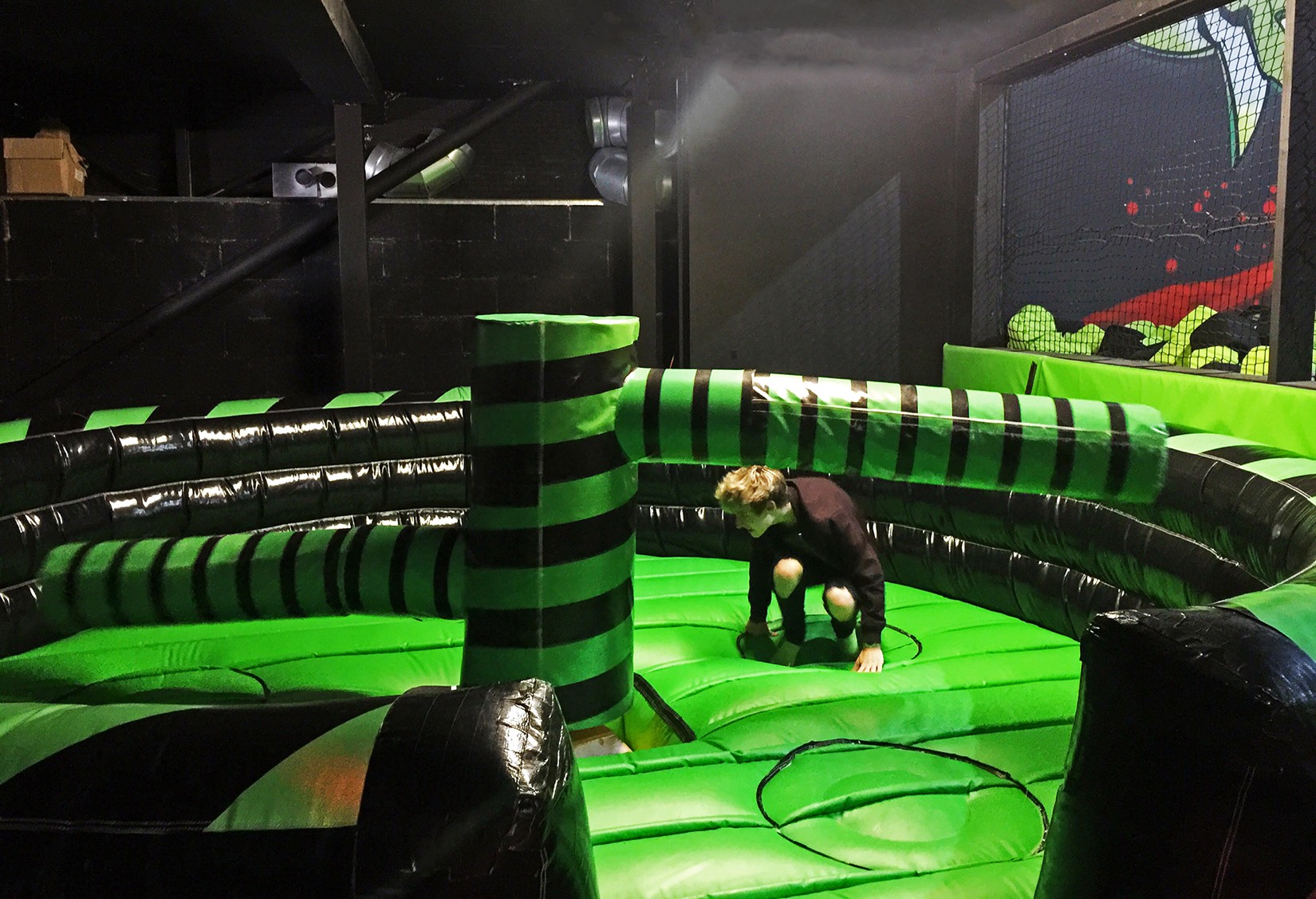 Flip Out Chichester has half-term covered thanks to a new Ninja Wipeout attraction. The Chichester-based trampoline and activity park has unveiled the new attraction just in time for the Bank Holiday weekend and school break.
Ninja Wipeout challenges five people at a time to jump and duck to avoid a rotating arm and see who can stay on their feet for the longest.
Martin White, General Manager at Flip Out Chichester, said:
"We are thrilled to be opening an exciting new feature in time for half-term. It brings something different to Flip Out and we're sure it will be enjoyed by all. It's exhausting, but absolutely hilarious."
Flip Out is also offering special promotions throughout half-term, including discounted morning sessions between 9 and 11am and unlimited evening jump sessions, while standard jumps between 11am and 6pm are also cheaper.
The trampoline attraction will continue to run its SEND dedicated sessions throughout the holiday, also at a special price.
For more information, including timetables and prices, please visit: https://www.flipout.co.uk/locations/chichester/ or follow Flip Out Chichester on Facebook and Instagram @flipoutchichester and Twitter @flipoutchi.
Author