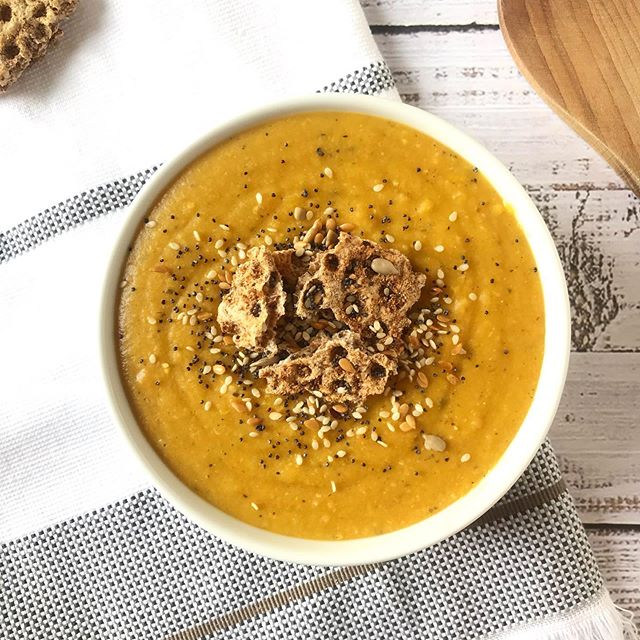 It's getting colder, the nights are getting darker, and I am officially moving to autumn mode. This red lentil, carrot and English mustard soup is definitely one that will warm you up, is so easy to make and is bursting with flavour!
Ingredients:
– 150g of red lentils
– 150g of carrots ( can be fresh, frozen, tinned, whatever you have)
– two vegetable stock cubes/pots
– 2 cloves of garlic
– salt and pepper
– mixed dried herbs
– tablespoon of olive oil
– 3 teaspoons of English mustard
– 1ltr of boiling water
Instructions:
– chop the carrots and garlic into small chunks and place into a large pan on a medium heat with the olive oil
– Let the carrots soften for 5-10 minutes
– Add boiling water to a jug with the stock cubes and let them melt a little
– Add half the stock mixture to the pan and simmer for 5 minutes
– Add salt and pepper generously and around a tablespoon of mixed herbs
– Add the lentils and then the rest of the stock
– Simmer on a medium heat, stirring every few minuets, until the mixture has thickened and the carrots and lentils are soft
– You can leave the soup chunky, but I used a hand blender to whizz it to a smoother consistency.
– Add the mustard and simmer for a few more minutes
– Serve you with crusty bread
This soup is amazing value for money and I literally used up things I had in the cupboard, you could add any other veg you need to use up or even some bacon! It's so simple but really good!
Recipe by: @lauryns_kitchen
Author