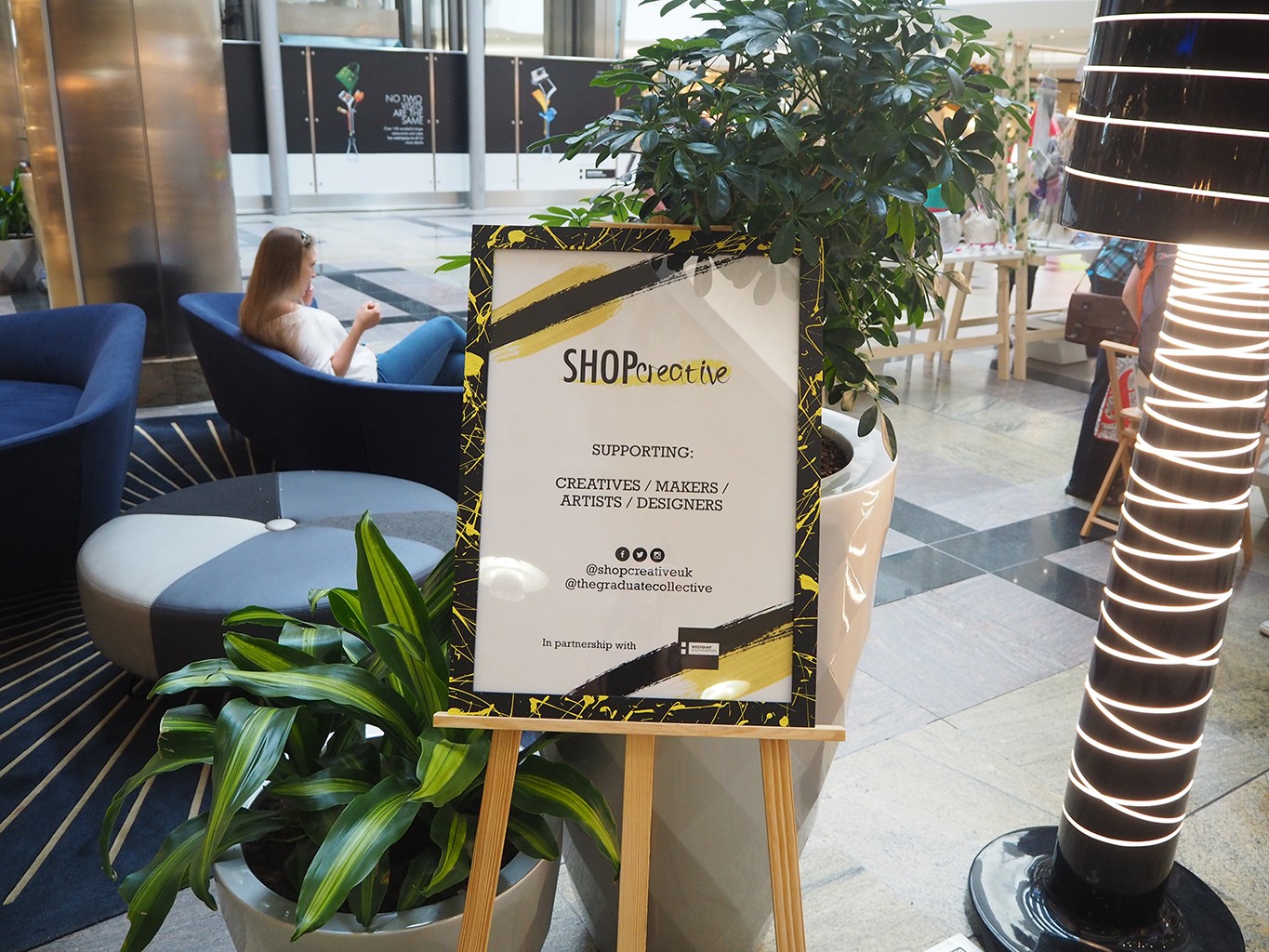 A couple of weeks ago, we posted about the ShopCreative Market happening in WestQuay, and guess what…. It was GREAT! We headed down to see the stalls and take a look at what the independent sellers had to offer. Products ranged from handmade leather handbags, ceramic pots with tiny cacti, organic skincare, beautiful cards and much much more. There really was something for everyone and all of the sellers and the ShopCreative team were more than happy to point you in the right direction if you were looking for something specific.
We spoke to Lisa Mann, local creative, ex course leader at Solent University and the brains behind ShopCreative:
"I am so pleased with the amazing success of this popup event in WestQuay. All the makers have done so well, and the public response has been so wonderfully positive, with customers asking for it to be a regular event! We are discussing this with WestQuay, fingers crossed we can make this something that happens a few times a year. For now we are looking forward to our next popup event at BOXPARK in Shoreditch!"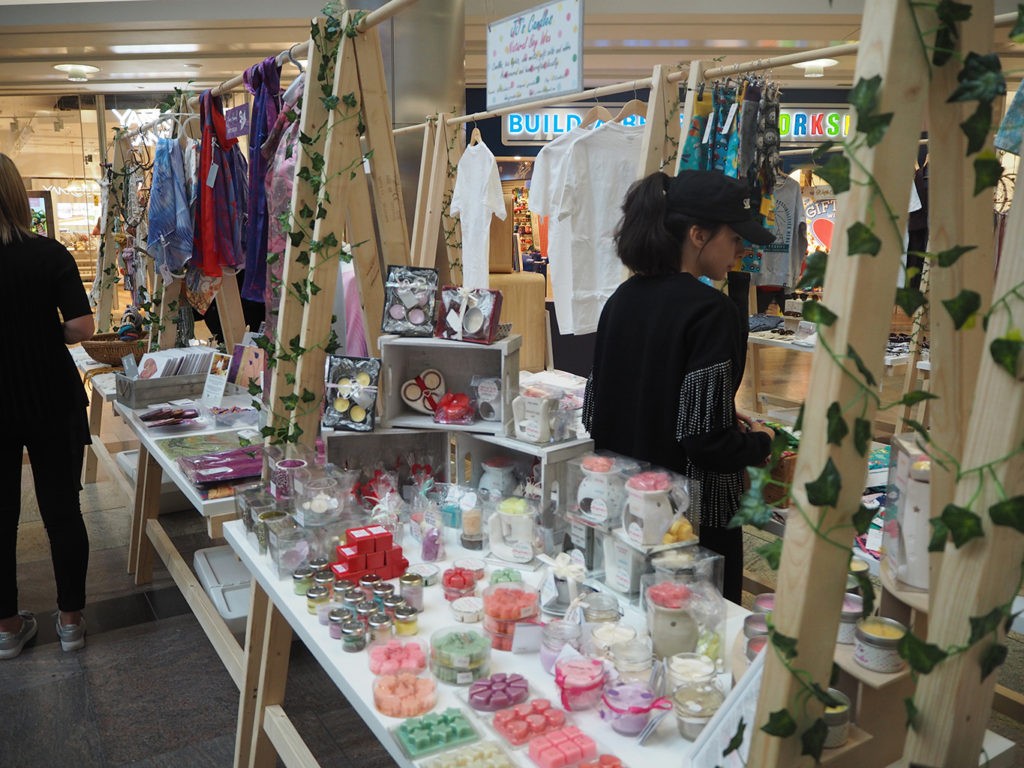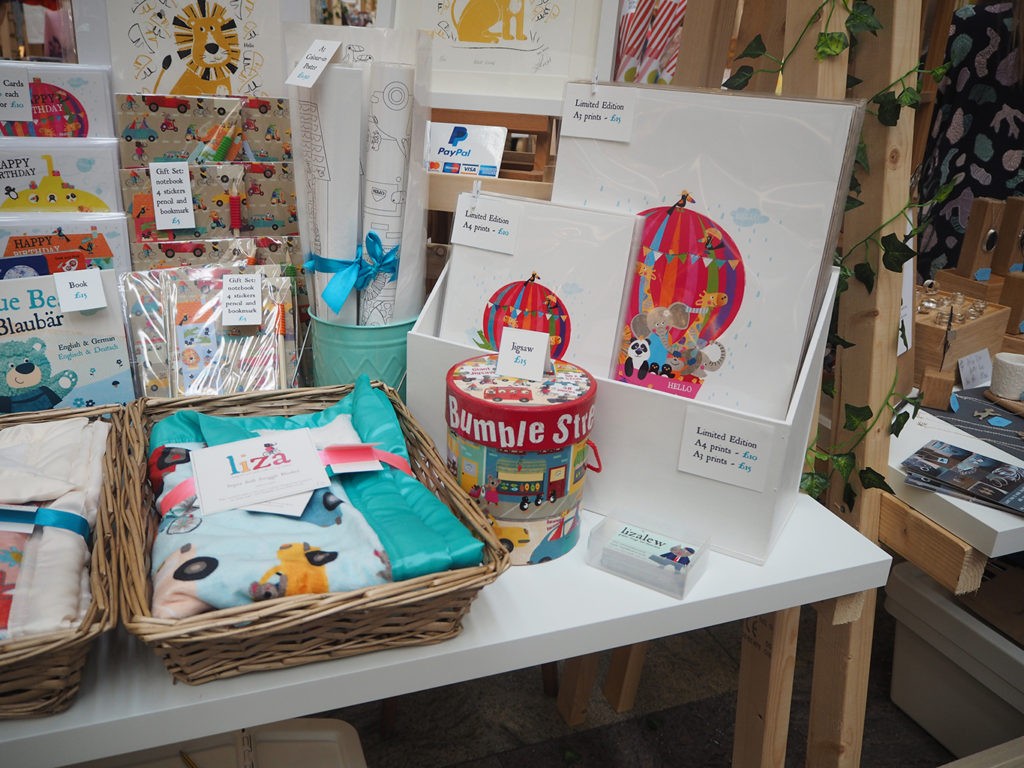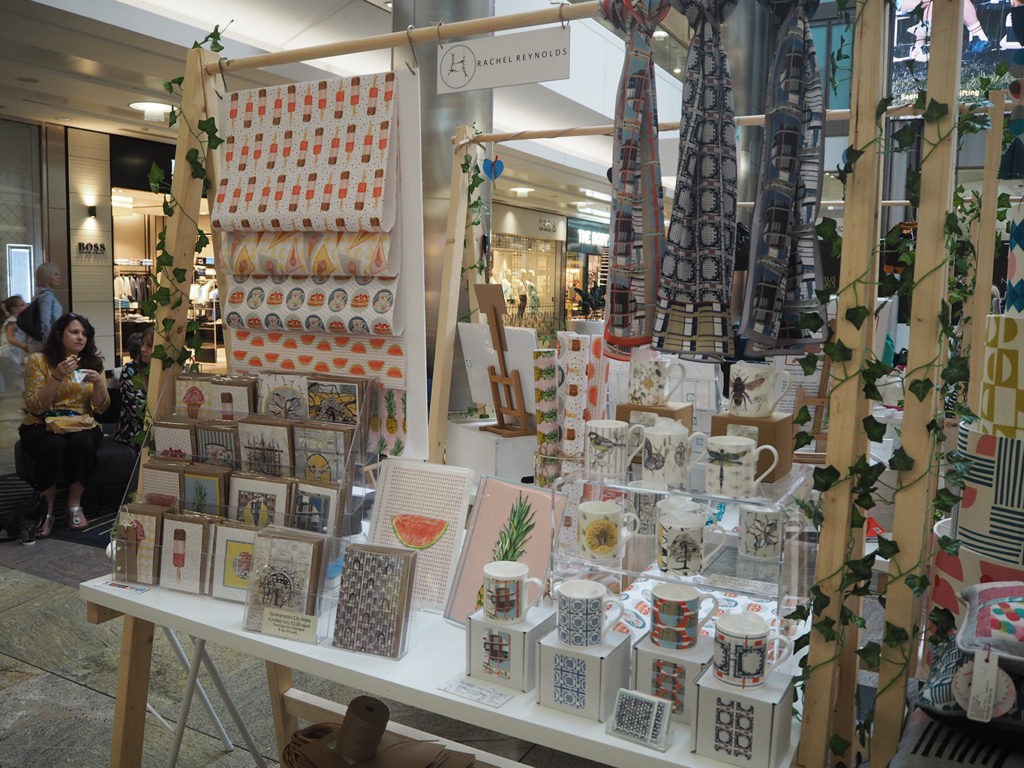 In the heart of WestQuay, shoppers had the benefits of their usual shopping day, plus a little something extra. Products from university students and graduates as well as designers of all ages, shoppers were given a great array of product in a wide price range. Handmade soy wax candles started at £2 right the way up to hand-printed silk scarves and shawls from £78.
Did you manage to head down and buy something unique? We are looking forward to the next event already!
Follow ShopCreative here for news on all the upcoming markets: @shopcreativeuk 
Author