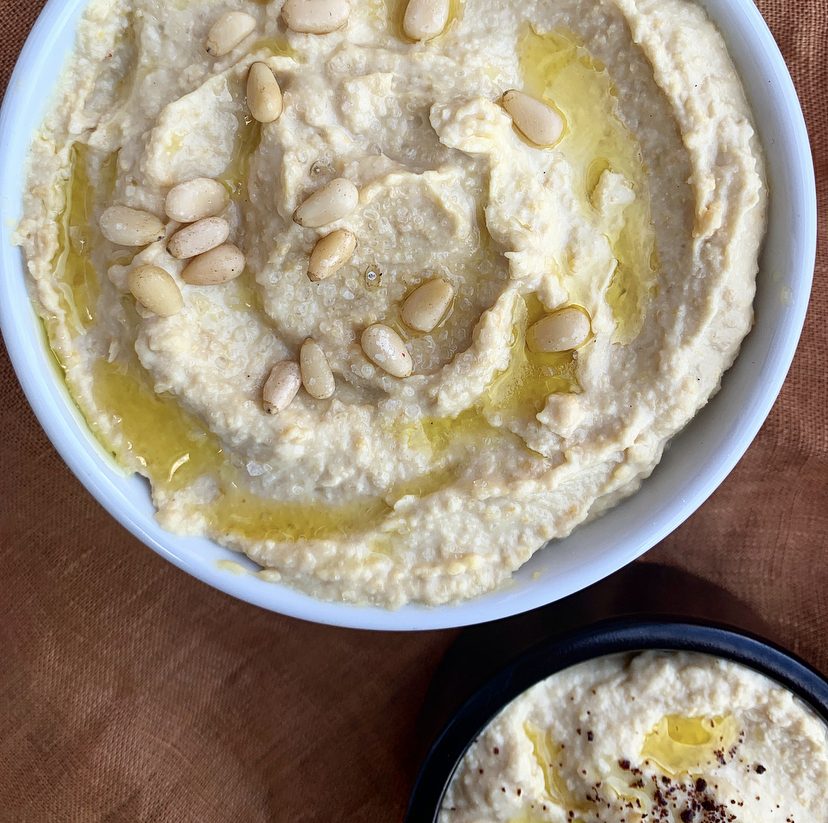 Simple and delicious hummus 🤤 .
I often just have hummus as a dip, but I really need to branch out in what I have it with! This recipe is so easy in definitely going to make some more and have it with flatbreads, meat, and even in sandwiches! I hope you find this recipe easy to make, but equally tasty and satisfying.
Ingredients:
– 1 drained tin of chickpeas
– 1 clove of garlic
– 60mls of tahini
– 60mls of lemon juice
– 30mls of extra virgin olive oil
– 2 tablespoons of water if needed
– A pinch of salt
Method:
There's not much to the method, just put it all in your blender or use a hand blender to blend to your preferred consistency!
I then serve with some crudités, flatbreads, crusty bread, or basically anything you can dip!
Blogpost by: @lauryns_kitchen
Author