Sometimes it can be hard buying gifts for people when birthdays and Christmas comes around so fast each year! However, if they are into their food or drink at all, a foodie gift is always a good way to go! This is a short guide of some places in Southampton central that you can buy a range of foodie gifts, on different budgets!
We have included a mixture of high street and independent stores so that you can choose between which you would like to support! But keep an eye out for our Christmas Gift Guide coming soon, full of local business products!
Now that we're in another lockdown why not see what they have to offer online?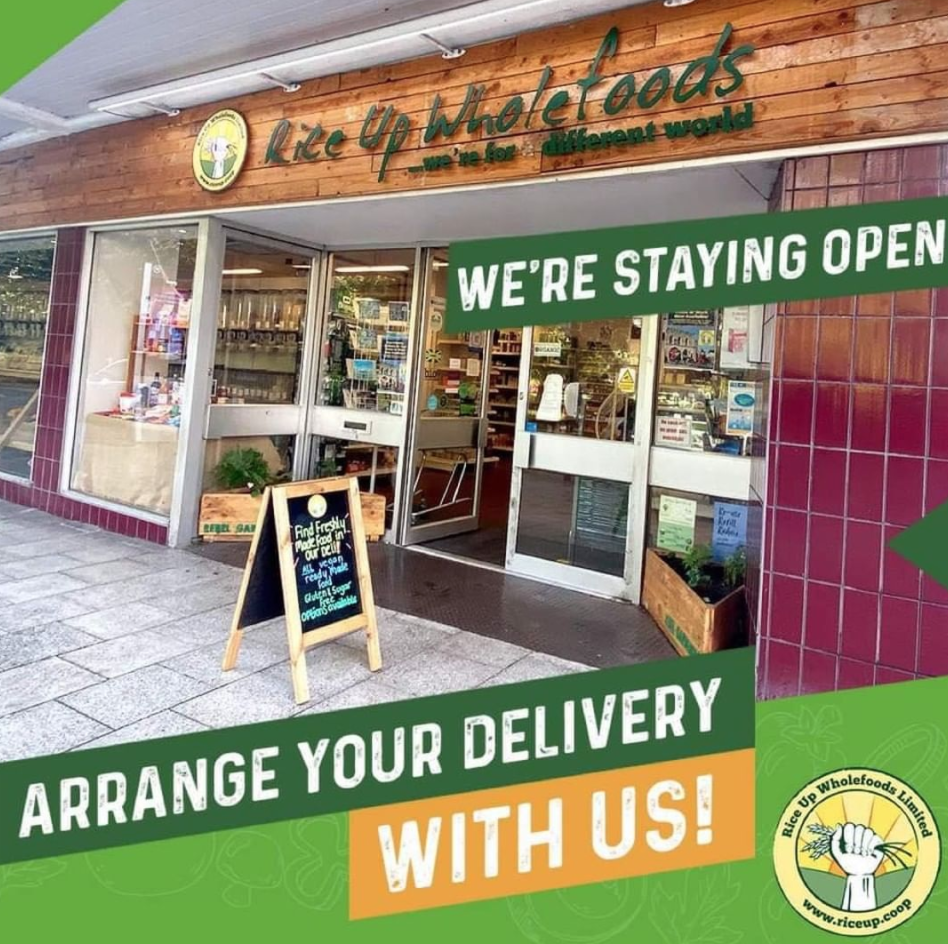 Rice Up Wholefoods – Hanover Buildings
Rice Up is a wholefoods store which is very similar to Holland and Barrett in that it stocks organic and specialised foods for those with allergens or other requirements. It is a completely vegan, gluten free and zero-waste store. You can often find products in here for much cheaper. Unlike Holland and Barrett, they are predominantly a food store, so will often have a larger range too! They have a fresh fruit and veg section and stock store cupboard products in bulk which you can use your own containers to refill.
Find them HERE
Holland and Barrett – Above Bar Street
Holland and Barrett are a good place to start if you are looking for a gift for someone with a specific dietary requirement (such as gluten free, nut free or dairy free), are into organic produce or if they are vegan. They stock a range of snacks, drinks, and even have a cold produce and freezer section.
Although they are more on the expensive side of things, they really do have a big variety and all their staff are all trained at Alevel standards to offer specialised health and nutrition advice and guidance, which can be helpful when shopping for someone with a requirement that you may not know too much about yourself and you want to get the correct product.
Find them HERE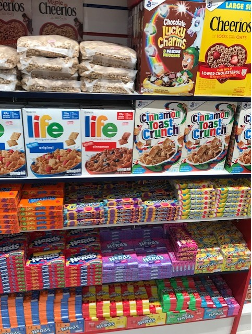 American Candy store – West Quay
Well, this one doesn't need too much explanation, if your foodie gift recipient has a sweet tooth, and likes to try different things, this is a good place to set out too! They sell all the classic American cereals, chocolate, candy, sweet fizzy drinks, and variations on all our classic products too (Like cookies and cream Twix or almond snickers)! This is also a great place for kids presents too, just don't blame me if they have a sugar overload!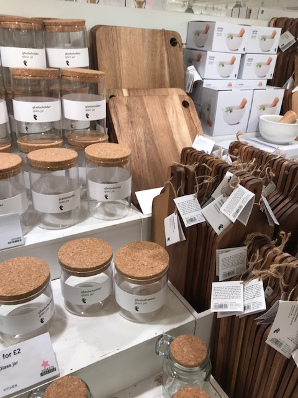 Flying Tiger – West Quay
Flying tiger originated in Copenhagen and sells simple, yet affordable and aesthetically pleasing products. Although the one-way system has caught us all out at one time or another, eventually you will reach the homeware/ cook section, and I know I may be biased, but this is definitely the best bit!
The shop always has a lovey range of affordable kitchen storage, glass jars and pots, wooden boards (perfect for a cheese board night in 😉) and even some very unnecessary but pleasing kitchen gadgets!
Tiger also stocks a range of Scandinavian inspired snacks and sweet treats such as pretzels and mini Stroop waffles. They also stock a range of international spices, herbs, nuts and seeds, all at around £1.
Their stock may seem very random, and quite rankly the whole shop is, but I guarantee you will end up picking up a few things for yourself too! This would be a great place to come if I was to do a DIY hamper or gift bag with little bits and bobs in.
Find them HERE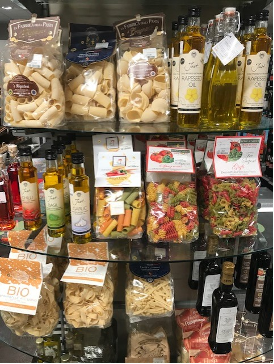 TK-Maxx/Homesense – Above Bar Street
Take your time to browse TK-Maxx and Homesense, although it can sometimes be overwhelming as they have such a range of different products in store, it is definitely worth it! if you are looking for a foodie gift your best bet is to head downstairs into Homesense.
They have a range of different non-perishable food products and even wines! They have different stock on rotation a lot of the time, so some products are often a one off. They offer a range of unusual pastas, oils and vinegars, speciality teas and coffee, herb and spice mixes, chocolates and sweet treats, and I could go on! TK-Maxx and Homesense pride themselves on always being 60% off original retail prices, and when you have a look around you can find some amazing bargains!
Find them HERE
Whittard– West Quay
Whittard are a speciality tea and coffee shop established in 1886, they have a small shop situated on the lower level of west quay where you can find the broadest range of different teas and coffees. They also sell gift sets which can be a quick and simple, yet lovely gift idea.
Find them HERE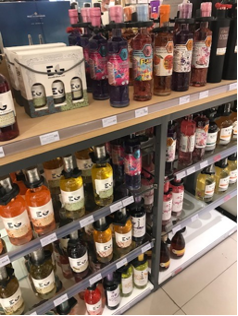 John Lewis – West Quay
Mini Waitrose – This is a mini Waitrose store located inside John Lewis, although it only has a select range of products, it still sells best selling wines, chocolates and many more tasty treats which are perfect when you want something a bit special but you are short on time!
As well as selling some beautiful homeware and cooking supplies, such as pasta makers and a range of appliances, John Lewis offer a lot of different foodie gifts. The have a range of chocolates, preserves, alcoholic drinks, spice selections, BBQ kits, speciality condiments and more! All of which are beautifully presented, and they even have a gift-wrapping service on the top floor!
Find them HERE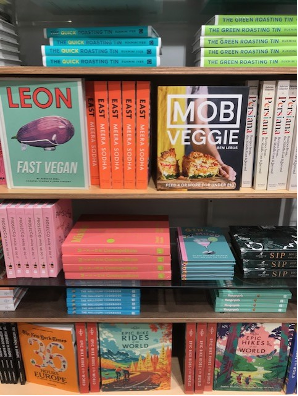 Books
Books are also a great gift for any foodies in your life, whether it's a classic cookbook, something they haven't tried before, or a more descriptive book about travel, culture and food, there is always something for everyone. I have provided a small list of places within Southampton that stock foodie-based books, but I'm sure there are also more, such as the larger supermarkets. Although many of these books can be purchased on the stores online shop, places like The Works, Homesense, and October books will often have stock which is not available online and rarer, and at a much cheaper price, so it is worth having a look around.
Waterstones – West Quay
The works – Above Bar Street
TK-Maxx/Homesense – Above Bar Street
Oliver Bonas – West Quay
October Books – Portswood Highstreet
I hope you find this mini-guide helpful when you are looking for that special foodie gift. You may even pick up some bargains for yourself along the way and start to realise the range of different products you can find in shops other that the large supermarkets.
Written by Lauryn: @lauryns_kitchen
Follow our Instagram here: https://www.instagram.com/southamptonfocus/
Author